Level 1 Drama
Level 1 NCEA offering 22 credits - full year course.
This is predominantly a practical course covering a number of Drama areas and concepts.
Assessment:
Assessment is by three internal Achievement Standards (14 credits) and two external Achievement Standards (8 credits). The latter will involve one 3 hour exam in November with a practice exam in Term 3.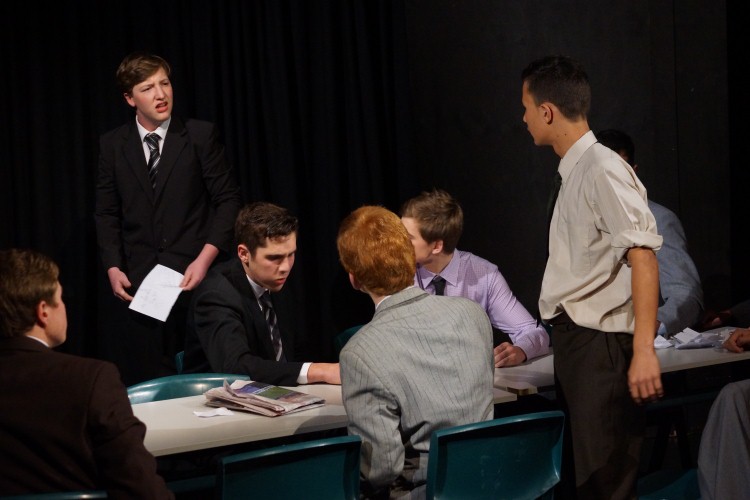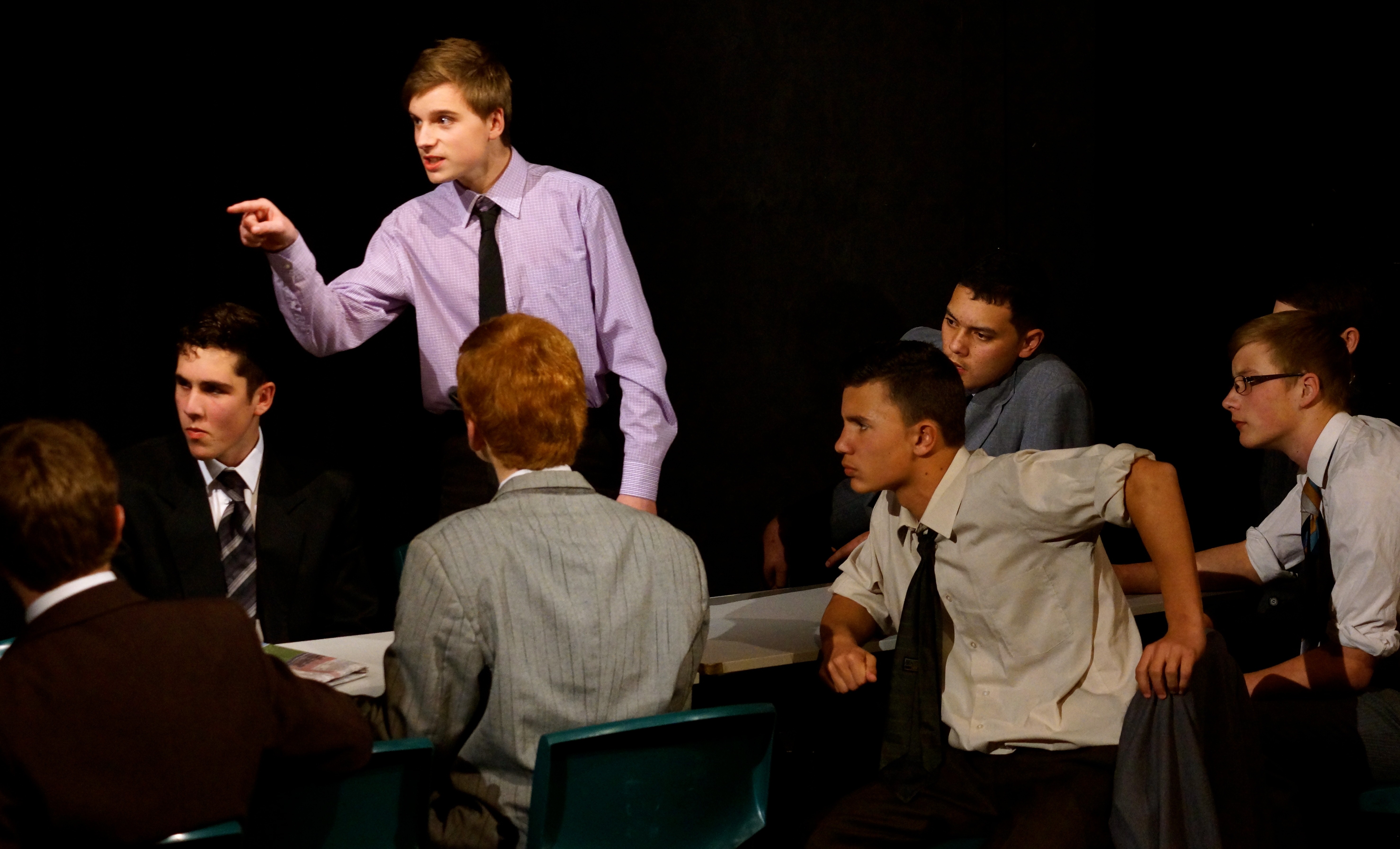 Above: Level 1 Students present Twelve Angry Men 2014