Skip pnbhs news
PNBHS NEWS
GROUND CLOSURES
MONDAY 18 JUNE
PNBHS & QEC grounds are closed and no training on Coronation Park

We need your help. Please complete the Wellbeing @ School survey to help us identify your concerns at school so we can help you. To access the survey, click on the link below and then use the password for your Year Level:
https://www.nzcersurvey.org.nz/survey.php?surveyId=q37sU6w3s

Password:
Year 9 password - 202Year_9a
Year 10 password - 202Year_10a

Year 11 password - 202Year_11a

Year 12 password - 202Year_12a

Year 13 password - 202Year_13a
Match Report vs Hamilton Boys' High School
Photos - 1st XV vs Hamilton BHS
The 1stXV travelled to Hamilton to take on the perennially strong Hamilton Boys' High School 1stXV. Runners up in last year's national championships, Hamilton are always an extremely tough proposition, especially on their home track.
The game started exceptionally well with our attack getting into stride early and good edge play putting Korie Winters away down the sideline. He scored a well taken winger's try following a chip and chase and two minutes into the game we were up 7-0. Hamilton then got into their work and do what they do well – look after the ball for extended periods of time. Our defence, a hallmark of our campaign to date stood up once again however and we were able to fluster the home team into uncharacteristic mistakes. The weight of possession soon told and after 10 minutes of wave after wave, they crossed the chalk to score their first try. During this time we were reduced to 14 men with a soft yellow card and Hamilton were able to score a second quick try through a missed tackle and, in the blink of an eye, they were 14-7 up. We were able to get some possession for a five minute period after this and scored a try of our own to level it up at 14 apiece. Another cluster of missed tackles resulted in another soft try to Hamilton to put them in front and then, on the stroke of halftime, we converted possession into points and narrowed the score to 21-17 at halftime.
The feeling at halftime was that despite the possession heavily favouring the home side, they weren't breaking us and it was mistakes were allowing Hamilton to score. Fix the mistakes up, back our defence and be clinical when we get the ball and we were confident we could get a positive result.
The second half was a repeat of the first in that Hamilton enjoyed a glut of possession, but our defense was superb and held them out for 25 minutes. We finally got into the opposition half and scored a penalty to tighten the score line up. Then we swept back in again with another superb try to gain the lead 25 – 21 with 7 minutes remaining. We controlled the next four minutes well, but couldn't exit our half. Hamilton had one more crack at our line and two minutes from time, scored the go ahead try. A melee in the process of scoring resulted in one of their players being put in the sin bin. We had one more opportunity to score the necessary points but, unfortunately, were unable to execute and so for a second week in a row lost a game we had a chance to win.
Hamilton are a championship winning team who have a certain style of play that forces teams to defend for long periods of time and make the most of few opportunities. For most of the game we did exactly that. We earned six opportunities to score and converted five of them. Unfortunately, we didn't control enough of the key moments and gave the opposition two easy looks and they were good enough to take them. It should be noted though that this group of mates are wearing their jersey with passion and putting in performances that they and their families can be proud of.
Points Scorers:
Tries: Korie Winters
Ruben Love
Tamati Ruawai
Penalties: Stewart Cruden x 2
Conversions: Stewart Cruden x 2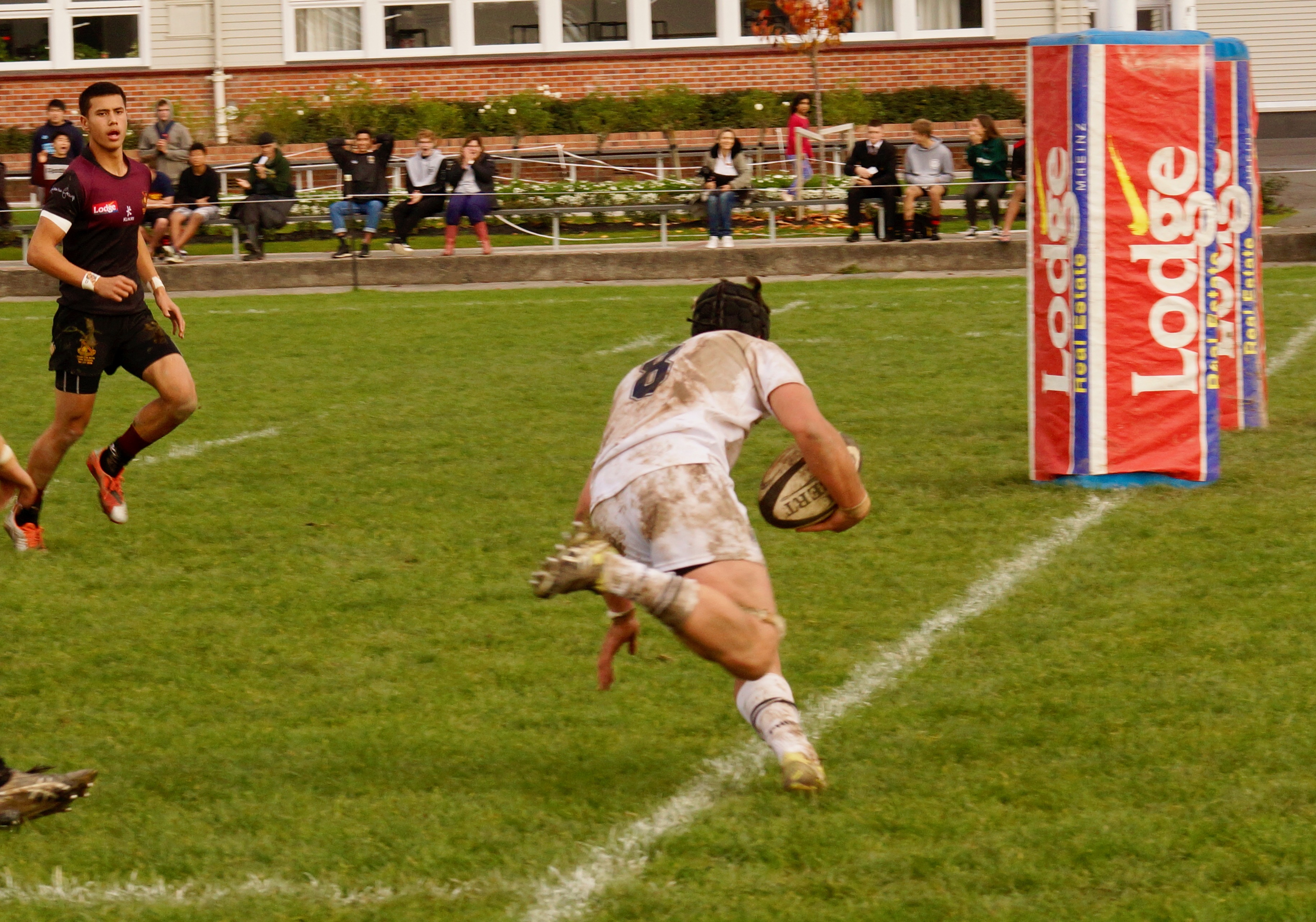 PNBHS Rugby Tour UK 2020
Expressions of Interest
Please fill out the form via the link below to express your interest for your son to participate in the PNBHS Rugby Tour of England, Ireland, Scotland & Wales in 2020. Alternatively, hard copy forms can be picked up from Mr Greer's office.
WHO:
Current PNBHS Year 9, 10 and 11 Rugby students.
WHEN:
The proposed tour is set for the end of the Term 3 holidays in October 2020. The tour will be for approximately 21 days.
WHERE:
The tour will follow the same format of the three previous tours with games in Edinburgh, Dublin, Cardiff, north and south of London.
TEAMS:
We will be looking to select two teams to tour: The 2020 1st XV and a Development Team. The Development Team will be made up of players we believe have the potential to play 1st XV or 2nd XV Rugby for the school in 2021. There will be 44 boys selected in total and 6 staff.
COST:
While it is difficult to estimate the cost of the trip, a sensible estimate would be $8,000 per player. There will be a number of fundraising opportunities for the boys that will reduce this cost.
EXPRESSION OF INTEREST:
At this stage, we are looking for an expression of interest from families who would like their son to be considered for selection. This is a two part process:
1. Provide your son's details using the form below.
2. Pay a refundable deposit of $100 to the PNBHS Finance Office as soon as possible (see below). If your son is not selected, the deposit will be returned to you.
PAYMENT:
Payment of the $100 refundable deposit can be made either by Cash/EFTPOS at the PNBHS Finance Office or by Online Banking using the details below.
Online Banking Details:
Bank Account Name: Palmerston North Boys' High School
Bank Name: WestpacTrust
Bank Account Number: 03 0726 0476403 00
Please reference the payment with Rugby 2020 and Full Name (Rugby 2020 John Smith) as the reference.
SELECTION CRITERIA:
The selection of players for the tour will be made by PNBHS Rugby staff who will watch games and consult with coaches to determine the best fit for positions. Not being in a top year level rugby team does not preclude your son from being considered. We understand that players develop at different paces and there are plenty of talented players who are not in "A" sides at present.
Selection criteria includes:
- Being coachable and a willingness to improve your rugby skills over the next 18 months
- Participating in a range of school activities beyond rugby
OTHER:
There will be information evenings in the future once dates and venues have been confirmed.
Also, it would be advantageous to follow the PNBHS Rugby Facebook page if you are not already. Information will be posted there as necessary.
CONTACT:
Hard copy forms can be picked up from Mr Greer's office.
If you have any questions please contact Mr Brett Greer at greerb@pnbhs.school.nz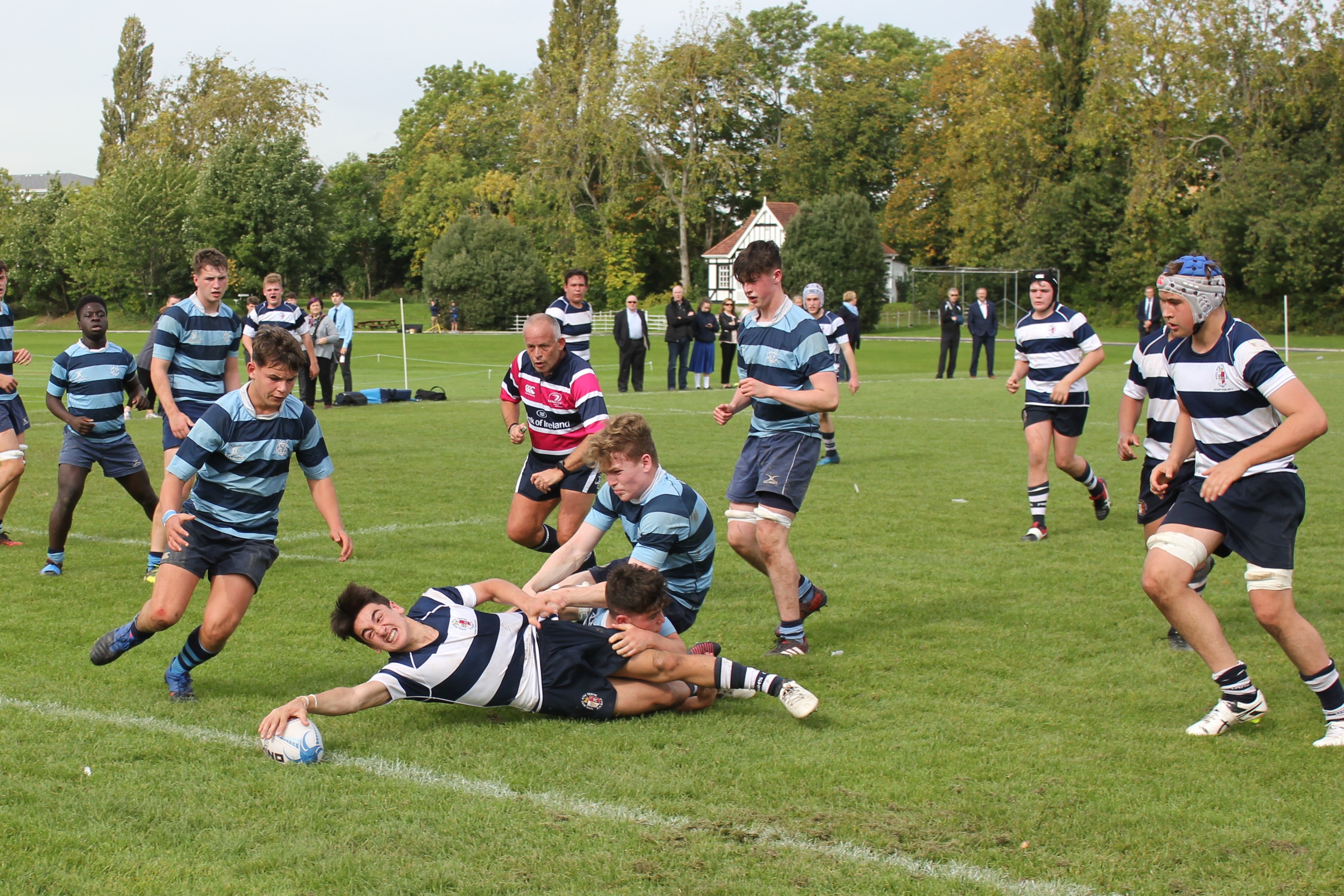 BCITO Big Construction Tour
On Wednesday 30th of May a group of 8 keen PNBHS senior students from the year 12 Construction course joined other schools around the district and took part in the annual BCITO Big Construction Tour. This involved visiting multiple worksites throughout the day where students were given the opportunity to ask questions about what is involved and expected when it comes time for them to transition from school to their desired place of work.
At each job place the boys' were spoken to about what is involved and expected in the respective industries. It gave the boys' free insight, by the workers themselves, as to whether they would like to pursue a career in these particular lines of work. It also helped the student's gain an understanding of what a preferred employee would look like and how an ideal candidate would present themselves when the time should arise to take the step into the work force. It was pleasing to see the students identify some common links between the PNBHS standards and characteristics sought after by employers.
The PNBHS students had benefited from their Construction classes and in the construction of the new classroom as they were able to answer questions that related to different types of building materials and their purposes. Being able to relate building materials taught and spoken about in class to the industry that some of these boys would be entering would have shown the boys' a sense of real purpose in their Construction class.
The small exposure and interactions within the different types of workplaces were largely beneficially for the students to determine if that career would suit them, but it also gave them perspective as to what most employers are looking for when recruiting due to the common characteristics sought after and how their time at school can help prepare them.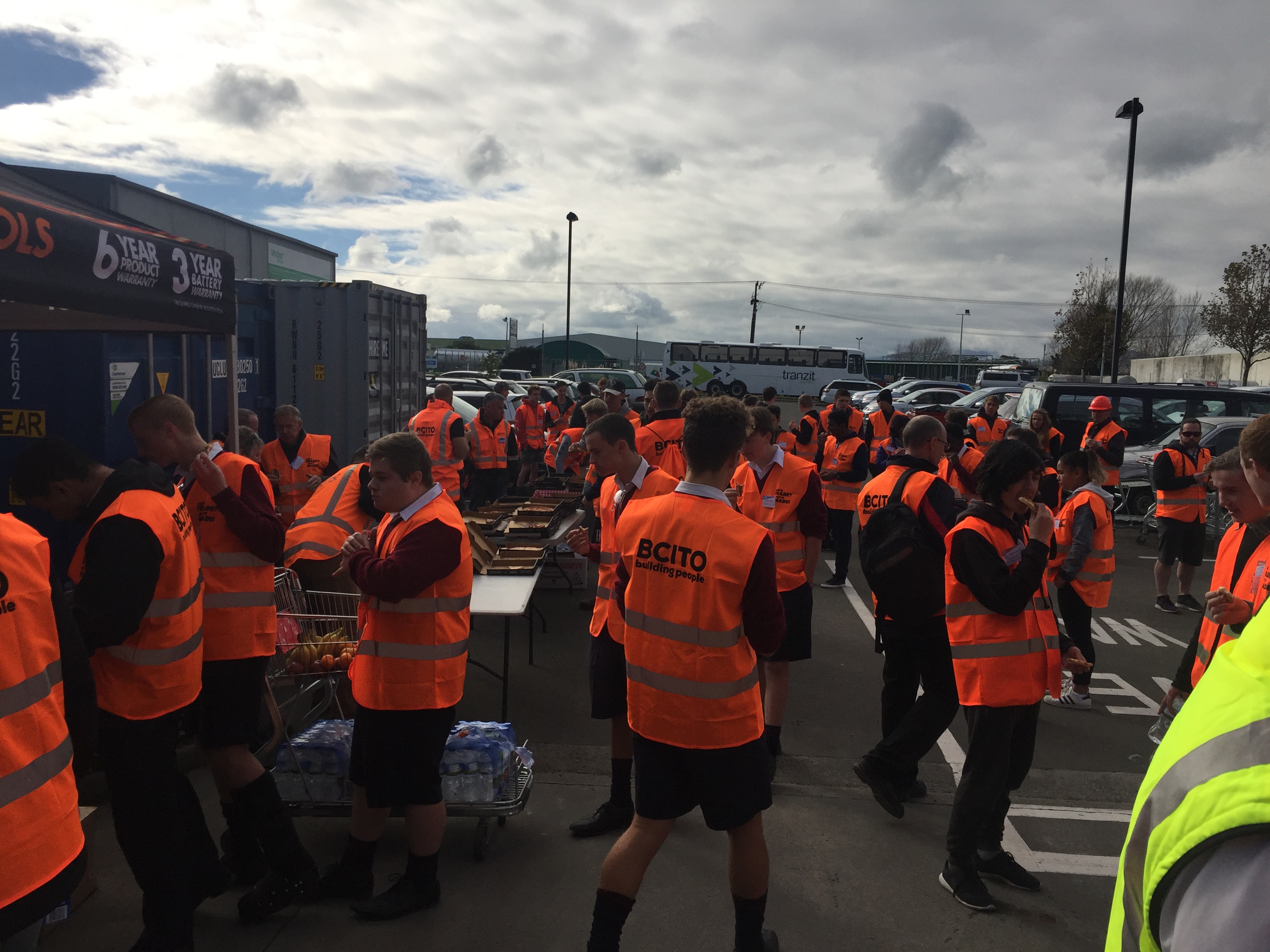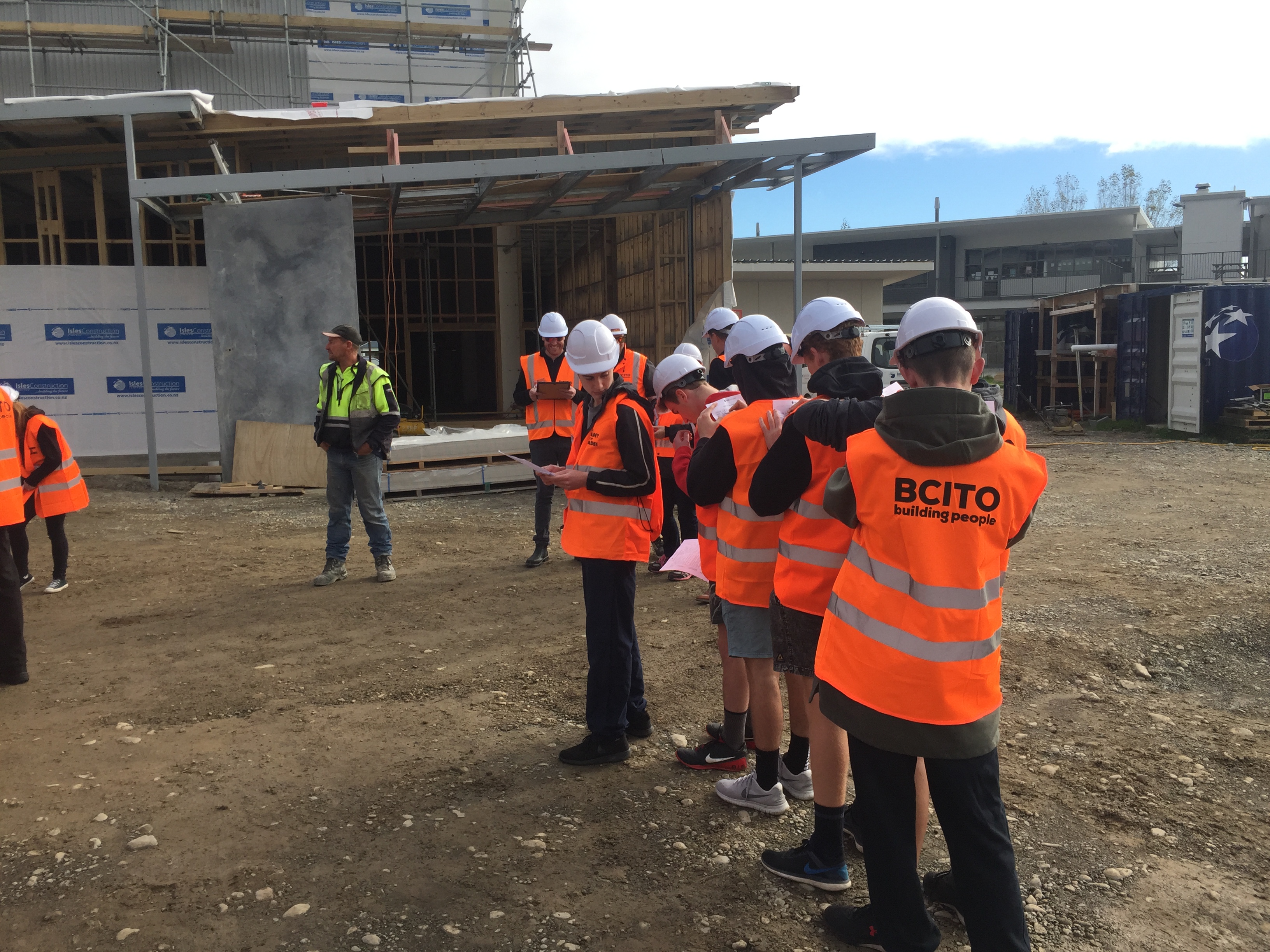 Hall Seats Project
A major project, the 295 Hall seats, some of which are thought to be up to 60 years old, have been gradually refurbished and replaced over the last few months. This was a significant undertaking for the property team, and involved 7,670 rivets, 590 seat bottoms and 295 seat backs which took 200 rollers to poly the seats and backs, 120 cans of grey spray paint to do the frames, 100 sanding disks for seats and backs, and 80 litres of polyurethane for seats and backs.

In addition, there was the welding of broken frames that was done by Total Sheetmetals and Mr Welch, HOD Technology. Our thanks go to the team - it has made a huge difference to the Hall and the seats look superb.
Photo 1: Mr Bovey puts in the final rivet in the last of the Hall seats to be refurbished.

Photo 2 (L-R): Mr McAnulty, Mr Bovey, Mr Thorner, Mr Abbott and Mr Woodman.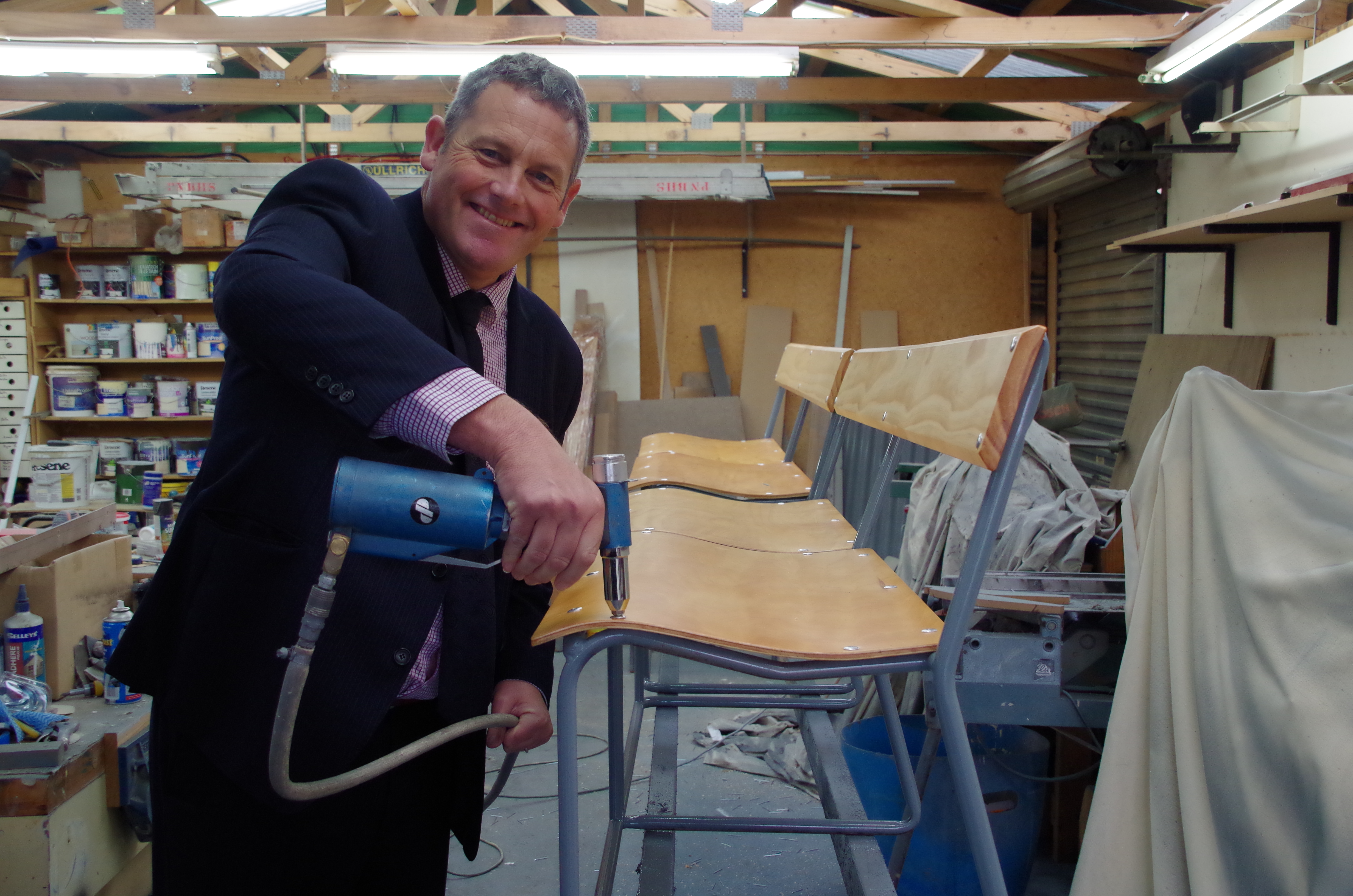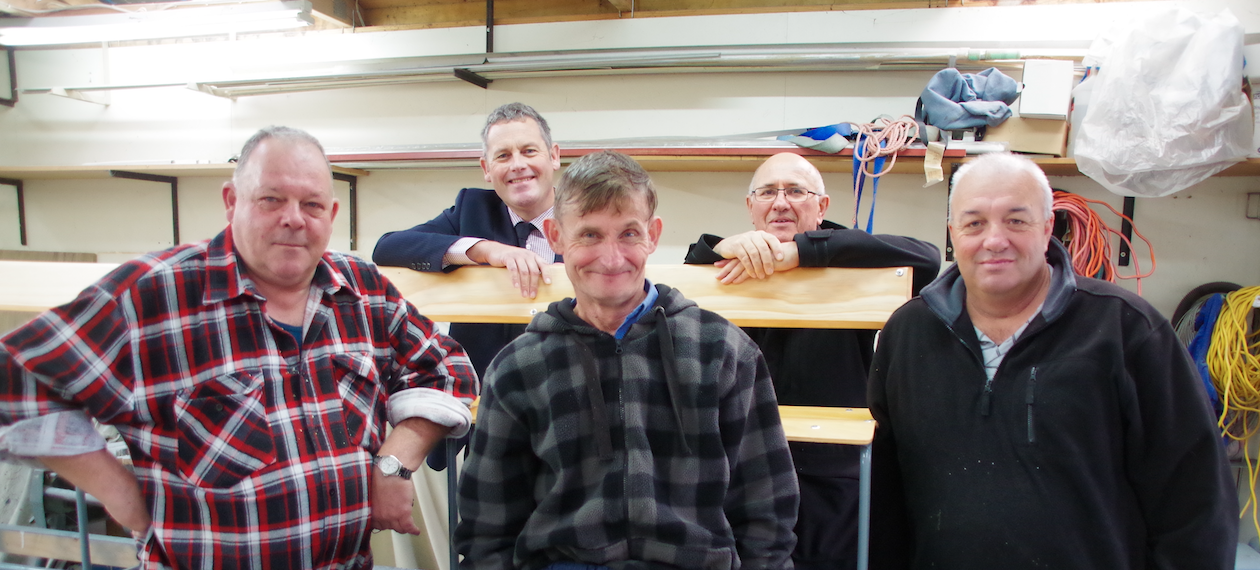 Prem A Basketball vs MUMBA Stags
Wednesday 13 June
The Prem A Basketball team played MUMBA Stags in the Wednesday night Mens League Competition. The Prem A strung multiple phases together and on occasion looked a very organised team, however, they were guilty of of turning over the ball far too often with aimless passing.
Xzavia Mason top scored with 23 points including 7 from 14 three point shots. Kopere Tanoa had a strong game and scored 20 points. Final score was a 93 - 83 win.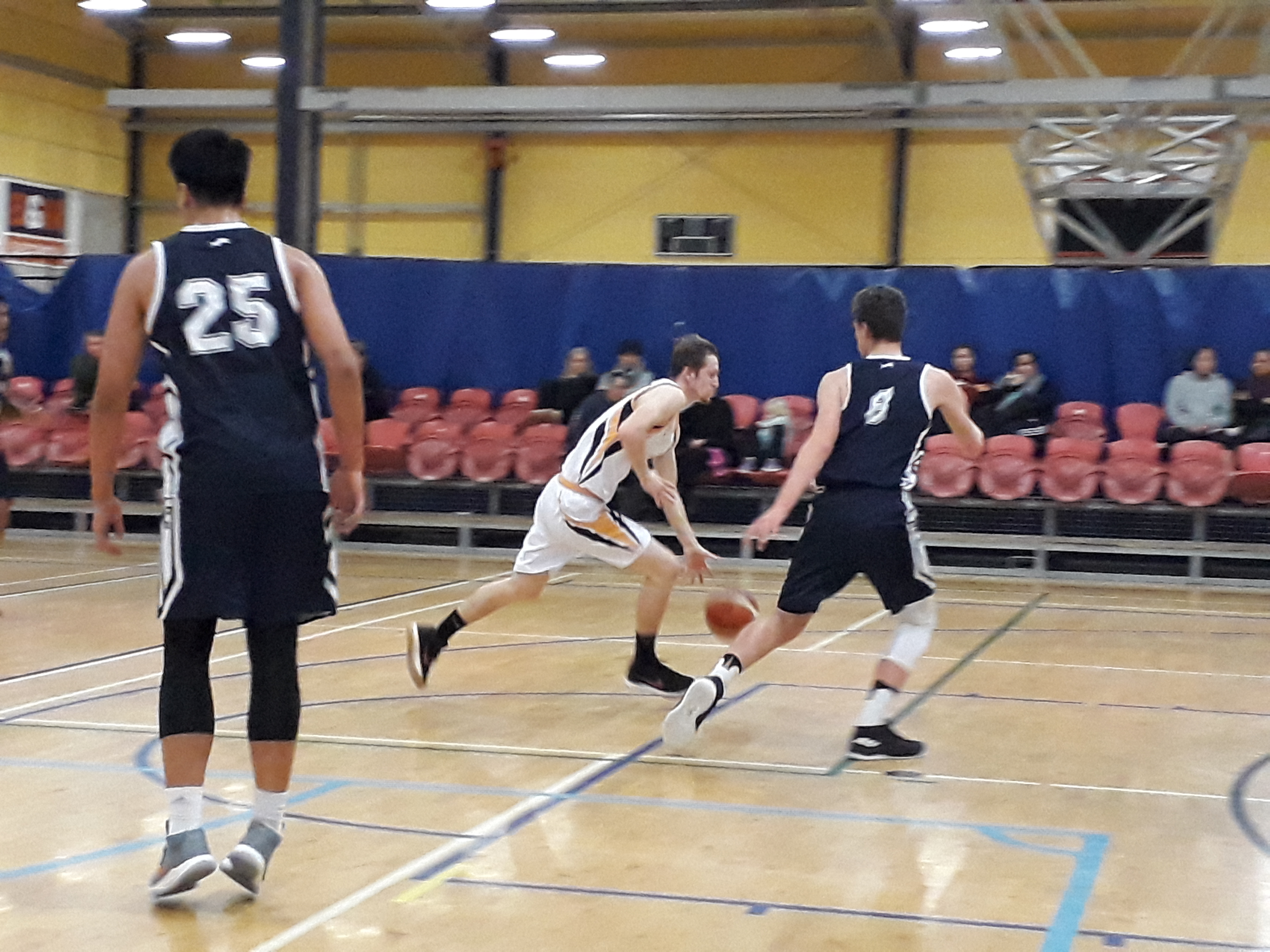 GROUND CLOSURES
THURSDAY 14 JUNE
PNBHS and QEC grounds are closed and there is no training on Coronation Park today