Skip pnbhs news
PNBHS NEWS
The Year 9 Parents Study Support Seminar scheduled for tonight has been POSTPONED.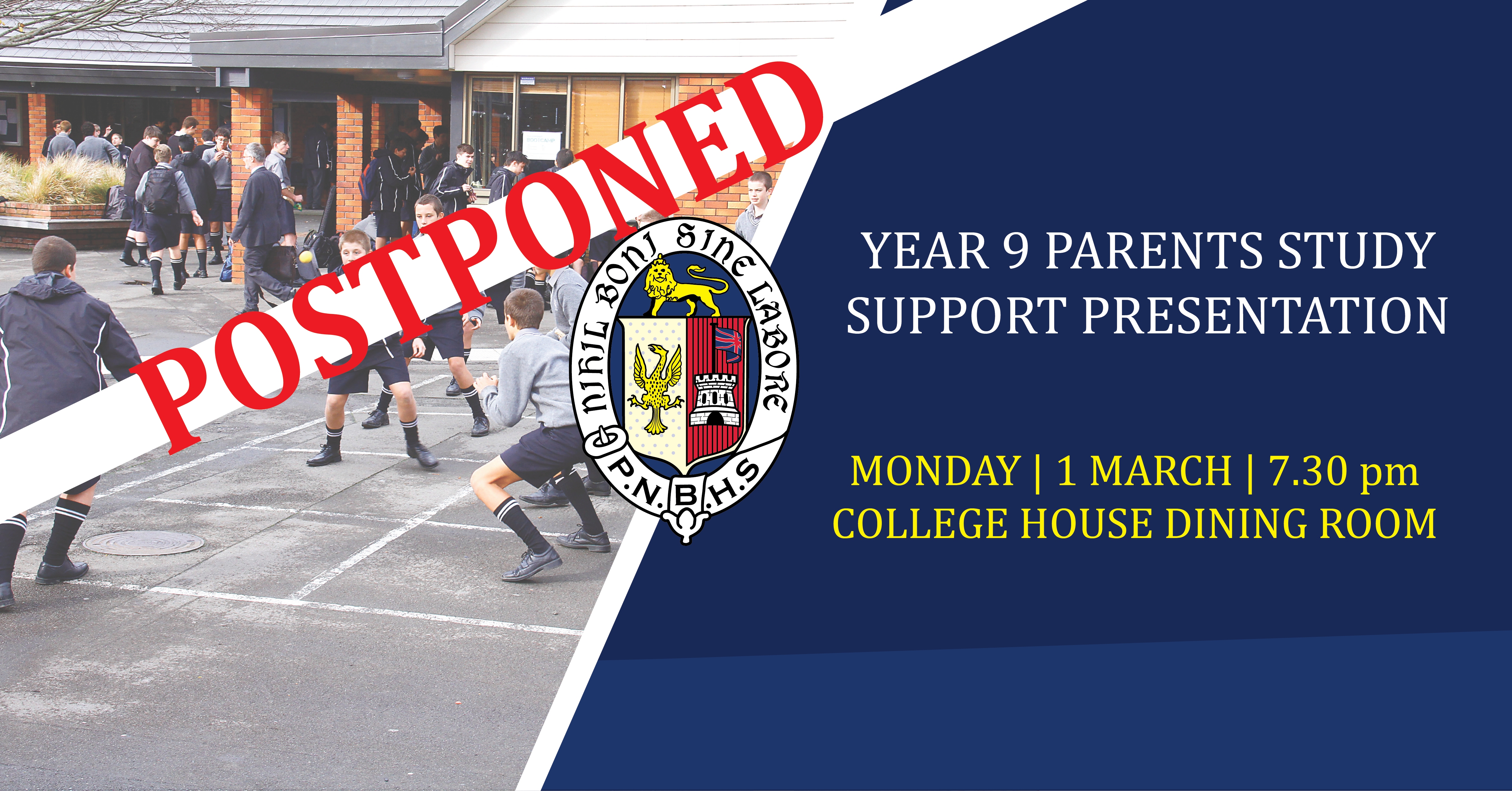 Dear Parents/Guardians,
Re: Alert Level 2 - Health and Safety Protocols, School Activities
It is unfortunate that we are again needing to communicate with you about a change in Covid Alert Levels as of 6.00am this morning. Please see below information about the relevant Health and Safety protocols at school and the impact of the move to Alert level 2 on some school activities. We will share new dates for these activities when we are able to confirm them. We will continue to evaluate all planned school activities, including those organised by external organisations, and communicate any changes as necessary.
· Year 9 Parents Study Support Seminar scheduled for Monday, March 1 is POSTPONED
· PNBHS Athletics Preliminaries scheduled for Tuesday, March 2 are POSTPONED
· Prefects and Parents function scheduled for Thursday, March 4 is POSTPONED
· Full school assemblies will not take place. However, separate junior (Tuesday) and senior (Thursday) assemblies will be run with appropriate physical distancing.
A reminder that all students are expected to attend school at Alert Level 2. However, anybody who is unwell should not. If your son is sick, in particular if he has a runny nose, is coughing or sneezing, please keep him home and notify us of his absence as per normal processes (354 5176 ext. 761).
Please remind your son that it is important to regularly wash and dry his hands, cough and sneeze into his elbow or a tissue and to try and avoid touching his face. Tissues should be disposed of immediately after use.
The Ministry of Education has explained physical distancing expectations in schools thus: "Students and staff should be far enough away from each other so that they are not breathing on or touching each other, coupled with good hygiene practices and regular cleaning of commonly touched surfaces. There does not need to be a specific measurement but where practicable 1m should be used as a guide, particularly between adults." Teaching spaces will be set up with the maximum possible distance between students. This will vary depending upon the size and shape of the room and the number of students in particular classes. Teachers will draw up a seating plan and students will be required to sit in a specific seat. This is to assist with contact tracing should that be required.
As they will in public areas, young men will need to take responsibility for their physical distancing from each other at less structured times e.g. before and after school, moving between classes and at break times.
Physical education classes will take place, but students are reminded that good hygiene practices, hand washing, need to be followed.
Classroom surfaces such as desks and other high-touch surfaces will be cleaned regularly following Public Health guidelines.
Students who have been advised by a doctor to wear a facemask or who wish to wear a ...
Read the rest of this topic
(1008 words)
An Opportunity for Year 13 Students Considering University Study In Astronomy or Physics

Applications close March 1.
The Elaine P. Snowden Astronomy School is a programme for Year 13 students interested in studying Astronomy or Physics at university.
Dates: 18-23 April 2021
Location: University of Canterbury Ilam Campus and the UC Mt John Observatory, Tekapo
The programme consists of a mix of seminars and practical work. Students will travel to UC's Mt John Observatory at Tekapo and explore our cosmic neighbourhood with modern astronomical instruments. Back on the University of Canterbury's Ilam campus, they'll learn about the universe past, present and future, the life cycles of stars, planet exploration, extraterrestrial life and more. A highlight of the programme is meeting fellow students with the same astronomical interests and making new friends.
Key details
Places are limited to 20 participants each year. Applications from Year 13 students are favoured, but we will consider applications from exceptional Year 12 students.
Dates: 18-23 April 2021

Cost: There are no costs for the camp, as the camp is generously funded by a donation from a private sponsor.
Transport costs: Transport costs to and from Christchurch are included in the sponsorship (there is no cost to successful applicants).
Accommodation: Students will stay in the Rochester and Rutherford Halls of Residence during their stay in Christchurch and will stay for 2 nights in Tekapo to visit the University of Canterbury's Mt John Observatory.
Eligibility: Acceptance is based on an online written application from students and NCEA Physics and Maths results

Cost
Thanks to a generous donation from a private sponsor, the Elaine P. Snowden Astronomy School is offered free of charge. Accommodation, meals, transport during the camp and materials are provided. It is recommended that students bring along additional spending money for any snacks, souvenirs and the like.
Safety
As the University of Canterbury is responsible for the health and safety of the participants, students may not travel off campus or away from the group unless accompanied by a postgraduate student or staff member.
All students must follow any rules and instructions given to them by designated staff and postgraduate students.
Transport
The University will arrange return flight/bus bookings and airport pickups for attendees from out of town. Airport pick-ups will be arranged in groups. For local attendees, drop-offs to UC should be arranged so participants can arrive between 2pm-5pm on 18 April.
All travel and accommodation arrangements will be confirmed with successful applicants.
Contact
For further information and enquiries please contact:
Aimee Claassens
Outreach and Events Coordinator
Phone: +64 3 369 0652
Email: scienceoutreach@canterbury.ac.nz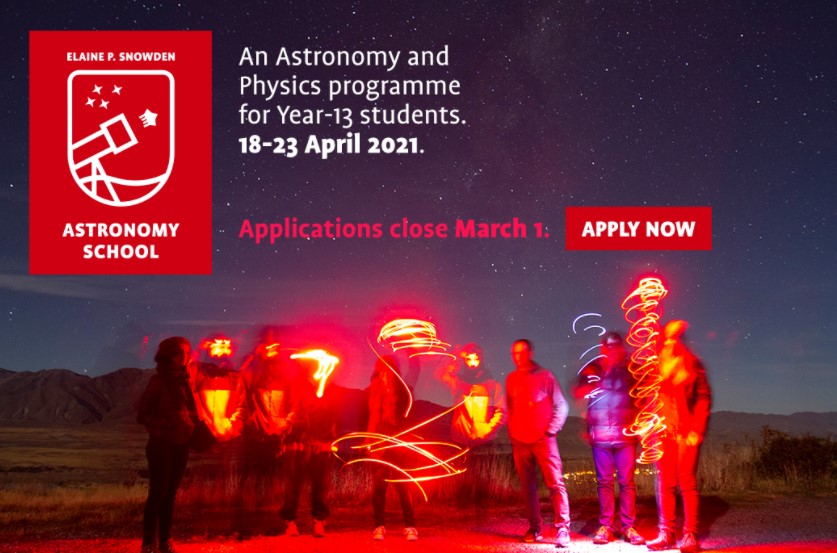 PNBHS 3rd Form Specials v St Pats Silverstream
PNBHS captain Matthew Campbell won the toss and chose to field first. Tight bowling and fielding by PNBHS made scoring difficult for St. Pats Silverstream. Wickets began to steadily fall with St Pats ending up struggling their way to 104 all out. For PNBHS, Jordin Last-Harris once again proved difficult to score off taking 3-12 off 7 overs. Leg spinners Riley Murphy with 2-12 and Oli Smith 2-11 were the other chief wicket takers.
In response, PNBHS lost an early wicket, but two solid partnerships carried the team to a comfortable victory. Open batsman Alex Gordon batting right to the end scoring 45 not out. He showed good timing throughout his innings. Matthew Campbell with 20 and Jordin Last-Harris with 22 not out both helped ensure there was no jitters in the run chase.
A win to the PNBHS 3rd form specials by 8 wickets with 16 overs to spare.
Well done to all of the young men who competed in the 10,000m this morning, the first event in the 2021 PNBHS Athletics Championships. Congratulations to:

1st Samuel Stitchbury Kia Ora
2nd Thomas Harding Murray
3rd Nelson Doolan Pheonix