Skip pnbhs news
PNBHS NEWS
YOUTH RUGBY
The Youth Draw is now active on the Manawatu Rugby Union Website - https://www.manawaturugby.co.nz/grades/schools/draw-results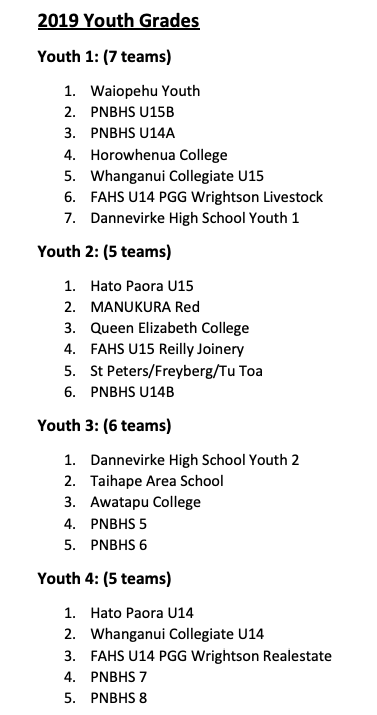 GISBORNE BOYS' HIGH SCHOOL
SUPER 8 RUGBY EXCHANGE
FRIDAY 24 & SATURDAY 25 MAY 2019
AT GISBORNE
Friday 24 May
7.40am All players assemble at PNBHS
8.00am Buses depart PNBHS
3.30pm Arrive Gisborne BHS
Players billeted Friday night
Saturday 25 May
9.45am Colts assemble at School
11.00am Colts kick off on Rectory Field No 2
9.45am 2nd XV assemble at School
11.00am 2nd XV kick off on Rectory Field No 1
11.00 am 1st XV assemble at School
12.30 pm 1st XV kick off
2.30 pm Afternoon Tea in Assembly Hall
– School dress uniform
3.00pm Depart Gisborne
10.00pm Arrive back at PNBHS
Staff
1st XV - Mr van Stipriaan, Mr Hemara, Mr Johnson, Mr Mafi
2nd XV - Mr Turnock, Ms Cameron
Colts - Mr Meehan, Mr Braddock
General
1st XV wear school dress uniform, 2nd XV and Colts wear long trousers, white shirts and school jerseys. This uniform is worn to the game, on the bus and to afternoon tea.
Students can take their lunch, otherwise they can buy lunch at Wairoa on Friday travelling to Gisborne and there will be a stop in Napier on the way home for the students to buy dinner.
Students will be billeted on Friday night. Players are to inform their coach if they do not require a billet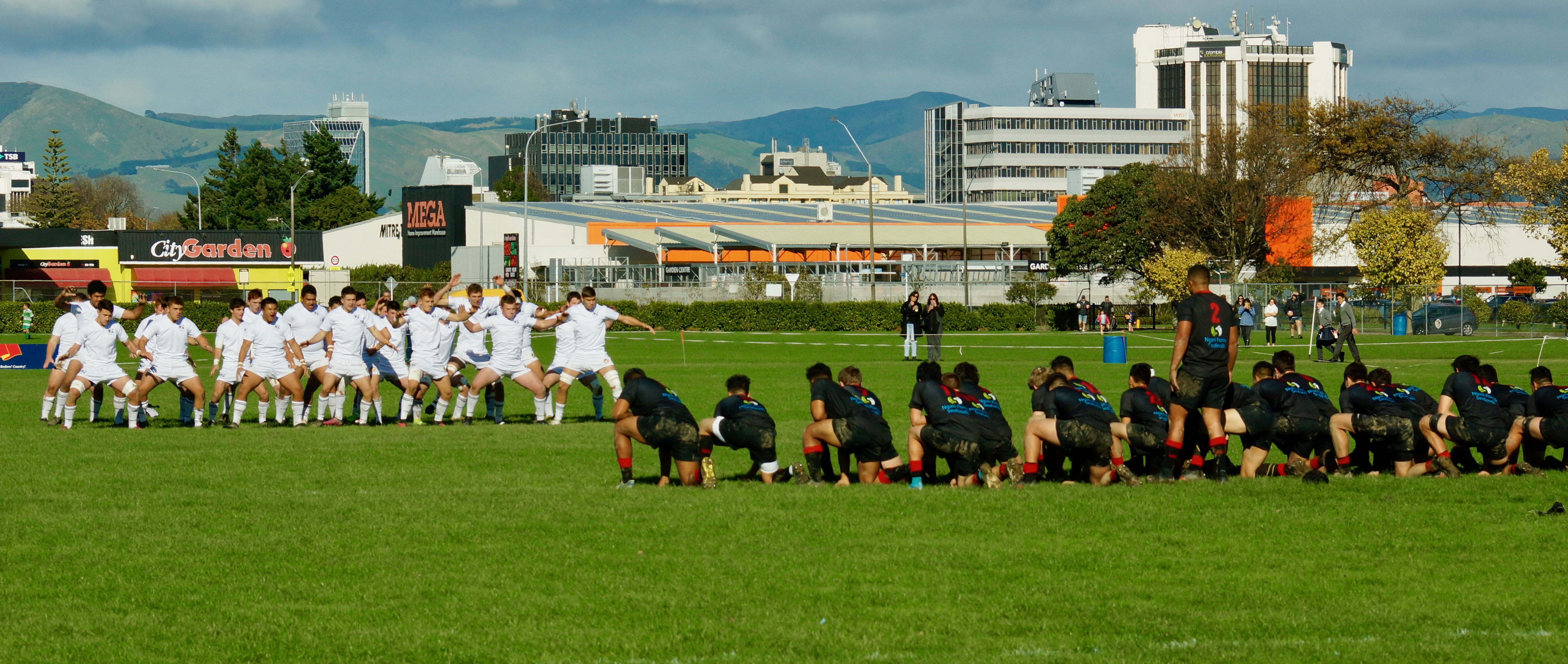 PNBHS Board of Trustees - Parent Representative
Nominations must reach PNBHS by 12 noon on Friday 24 May.
Email admin@pnbhs.school.nz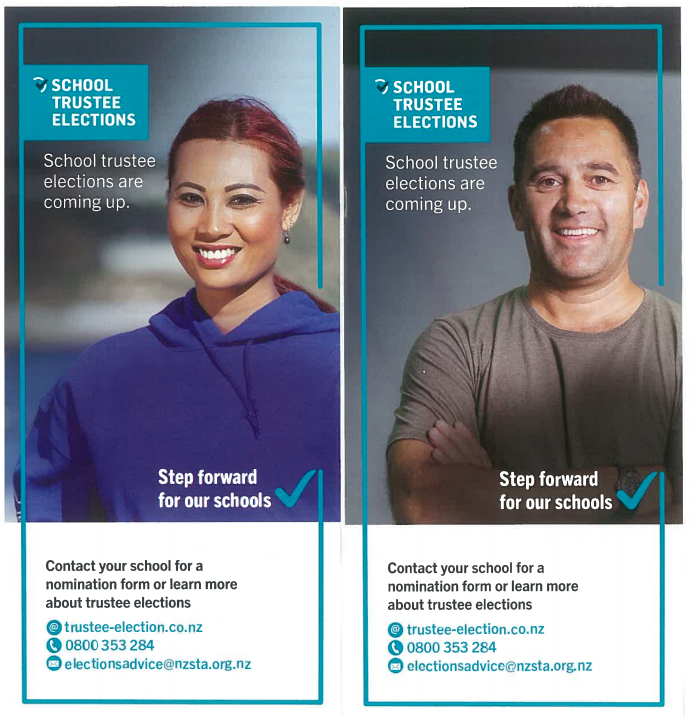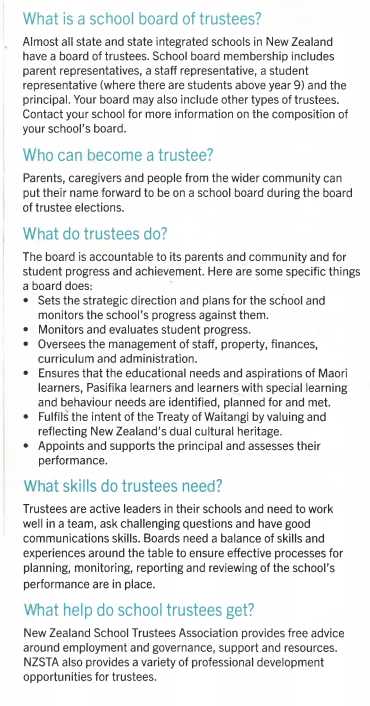 Congratulations to Rohan Sharma and Andrew Karatea, who have been selected to attend the Asia Youth International Model United Nations conference in Malaysia in August. The conference is focused on tertiary age students (17 - 25 years) and will explore Global Connections and Development. 35,400 applications to attend were made from across the globe, with Rohan and Andrew's selection amongst the 1,500 who were accepted testament to their ability and involvement.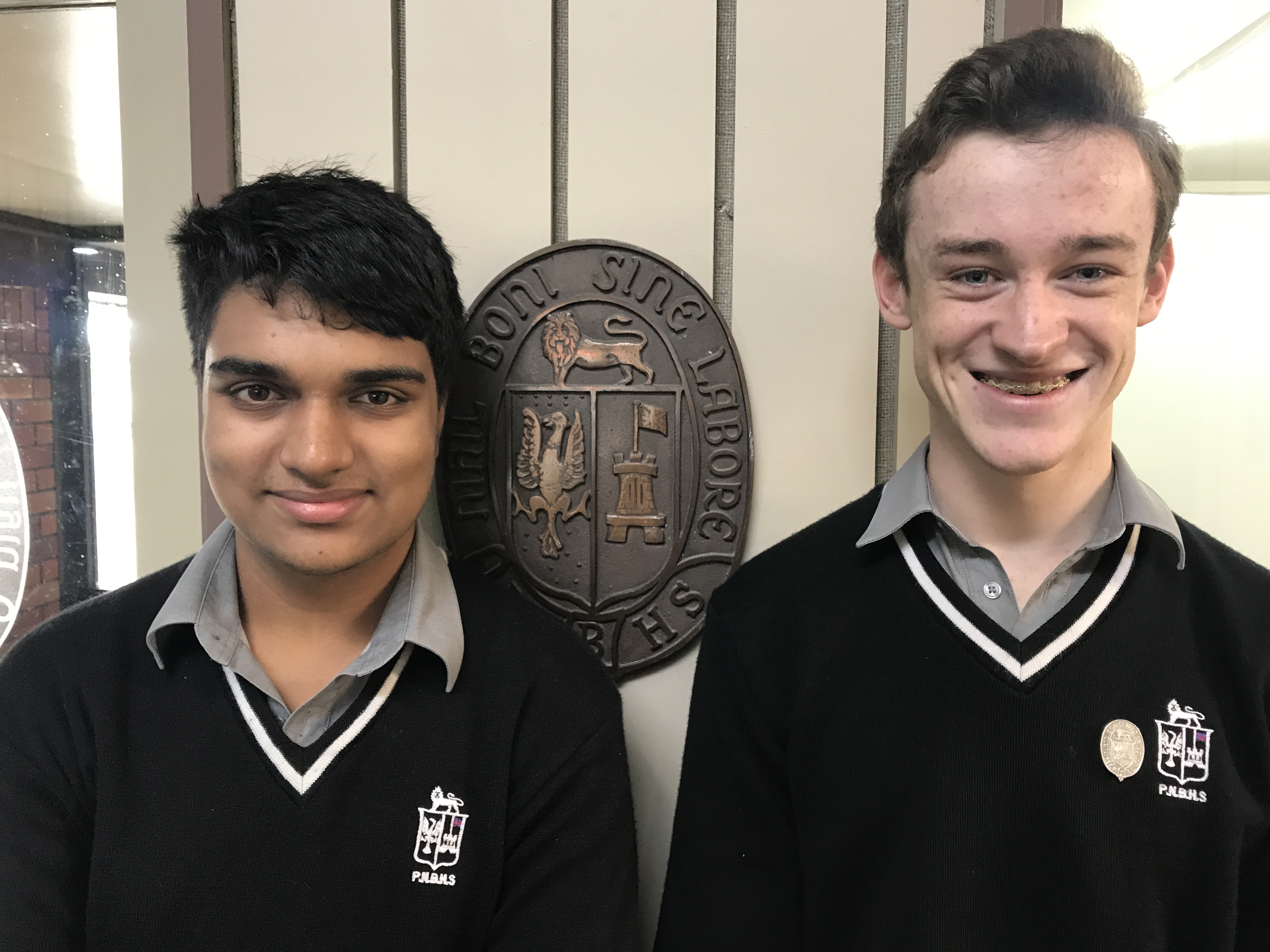 Congratulations to Fergus Congdon, who was presented with a certificate from the New Zealand Association of Language Teachers in recognition of gaining NCEA Level One French endorsed with Excellence in 2018.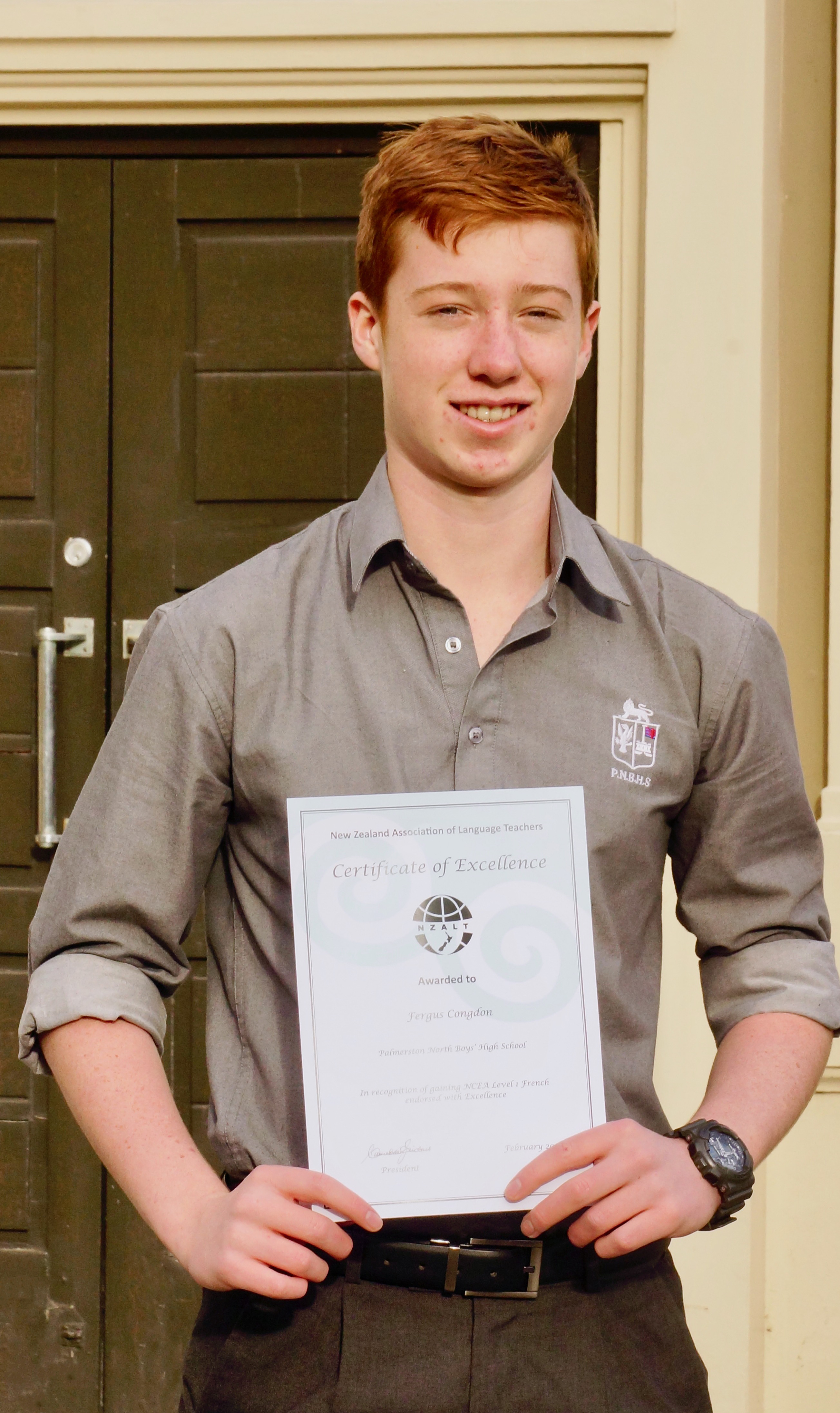 The 1st XV travelled to Wellington to play Wellington College for the Old Boys Shield. This game was also the last round of the Hurricanes Preseason Festival and was the last game prior to the Super 8 competition which starts up next Saturday against Gisborne BHS.

The game started with Wellington, enjoying the benefits of a solid Wellington zephyr at their backs, playing rugby inside our half. Defensively we were up to the task and forced them into handling errors. One such error allowed Ruben Love to pounce on a loose pass and streak away for a converted try. Our scrum once again started to come to the fore and this allowed us to get some possession. A well worked strike from a scrum resulted in Kalani Grant scoring a try and the team enjoyed a small period off momentum. Unfortunately this was undone by inaccuracies at the breakdown with the industrious Wellington open side flanker turning over ball at will. We continued to cause Wellington headaches with strikes from set piece but were unable to convert this into points until a searing break from Curtis Heaphy put Tevita Henare-Schuster over right on the stroke of halftime to give us a 19-0 lead at the turn.

The second half started positively and again our set piece gave us plenty of front foot possession. Our forwards started carrying well over the gain line with the cleaning up of the rucks and we were able to keep Wellington locked inside their own half. A solid scrum five metres out allowed Tamati Ruawai to pick off the back and carry three defenders over the tryline to dot down. Then a scrum disintegration and a snipe down the blindside by the impressive Matty Oldridge gave Ben Ruawai a try to cap off a fine game from him. At 33-0 with fifteen minutes to go, the most impressive stat was the 0 as our defence had fronted well. Unfortunately we were reduced to 14 men for a tap down foul and got a bit lazy and allowed the opposition to score two tries to reduce the deficit. Once restored to our full complement, we finished with a wet sail but were unable to cross the line despite some fine lead up work. Final score 33-12.

All in all, we played well in patches and retained the Old Boys Shield. We are showing lots of positive progress but again our ability to play accurately for sustained periods of time will be tested as the Super 8 starts up and we need to be more consistent in this area.

It was awesome to be able to celebrate the victory in the presence of Todd Collins and Matthew McKinnon from New Zealand Specialised Coatings, one of our sponsors. Also present was Mr Euan Hubbard, the patron of the White Jersey Club. Their support, along with our other sponsors, has been superb and we acknowledge their efforts and attendance at our games.

Points
Tries: Ruben Love, Kalani Grant, Tevita Henare-Schuster, Tamati Ruawai, Ben Ruawai
Conversions: Ruben Love 4/5
Manawatu Secondary Schools Cross Country Championship
Manawatu College Foxton - 15 May 2019
Reuben Duker 1st (New Course Record 14 mins 59 secs)
The 4-man junior boys' team placed 1st.
Liam Wall 1st (17 mins 42 sec)
A very strong showing from all runners in the intermediate competing, to have 10 runners all finish inside the top 11 was an outstanding achievement. The 4-man intermediate boys' team placed 1st.
Benjamin Wall 1st (16mins 42 secs)
Benjamin showed a powerful running display to win the senior boys race and just as impressive was for all our six runners to finish in the top seven.
Senior boys' 4-man team placed 1st.
Overall a very successful day from all runners with the school taking out all the 4-man teams' competition. The team now looks forward to competing in the Super Eight in Palmerston North in two weeks.