Drama
Drama is available as a co-curricular activity at PNBHS. You can get involved in a variety of Drama activities. Click the links below to find out more!
PRACTICES
Junior Musical Theatre - Monday mornings 8:15am-9:15am
Junior Play - Wednesday and Friday lunchtime
Theatresports - Tuesday and Thursday lunchtime
SENIOR PRODUCTION
What is it?
An annual musical theatre production staged in late Term 1 in the Speirs Centre for a season of nine performances over two weeks. We pride ourselves on producing some of the very best musical theatre school productions in Australasia.

When does it take place?
Compulsory Information Evening: last week of Term 3 (evening)

Cast workshops and auditions: first three weeks of Term 4 (after school and Sunday afternoon)

Band auditions: early Term 3

Crew interest will be called for after auditions in Term 4

Term 4 rehearsals: Sunday afternoons approx 1:00pm - 4:30pm (cast and band)

For principals/named roles/dancers there may be two rehearsal days in December after school finishes and two more in January before school starts. Otherwise rehearsals normally end on the Sunday in December after school finishes and re-commence for everyone on the Sunday of January before school starts. All company are required to learn lines/music fully and retain all they have been taught in Term 4.

Term 1: Initially Monday and Thursday 4:00pm - 7:00pm and Sunday 12:30pm - 5:00pm, but this will increase significantly after 3-4 weeks depending on the show dates.


Who runs it?
It is a combined production led by a mix of outside specialists with PNGHS/PNBHS staff.

Director, Production Manager: Chris Burton (PNBHS Drama); Dance Director, Co-Director: Alex Hughes (Dean McKerras School of Dance; Vocal Director, Co-Director: Kirsten Clark (Private Singing Teacher), Band Director: Danielle Joe (HOD PNGHS Music). Alex is a former cast member.

Who should audition?
Anyone who will be Year 11 or higher in the production year and wants to develop or extend their performing experience. Juniors may apply for crew positions.


Selection in one year does not guarantee a place for the following year. This is a combined schools "A" team and the best people will be selected to meet our vision and production concepts. Experience is not as important as a selfless, enthusiastic and determined attitude. We teach singing, acting, dance, musical and technological skills.

What does it cost?
Lots of time, focus and sweat but minimal money - around $5 for final night prizegiving and students may choose to buy a production garment with our logo on it as a memento.

Vision Statement:
1. To provide onstage and offstage artists with the opportunity to achieve collective and individual performance excellence, by participating in a productive team environment where their skills are developed and their senses of achievement and enjoyment are high.
2. To deliver to the audience a production that is of a high standard due to the successful integration of well-planned and well-rehearsed production components - technology, music, dance, singing, acting, speaking, publicity and sales.
3. To put TEAM FIRST in all decisions that are made by all members of the company .
The 2023 Senior Production details
What: OKLAHOMA!
When: March 16 - 25
Where: Speirs Centre Auditorium at Palmerston North Boys' High School

Facebook:
Click Here
The Addams Family 2019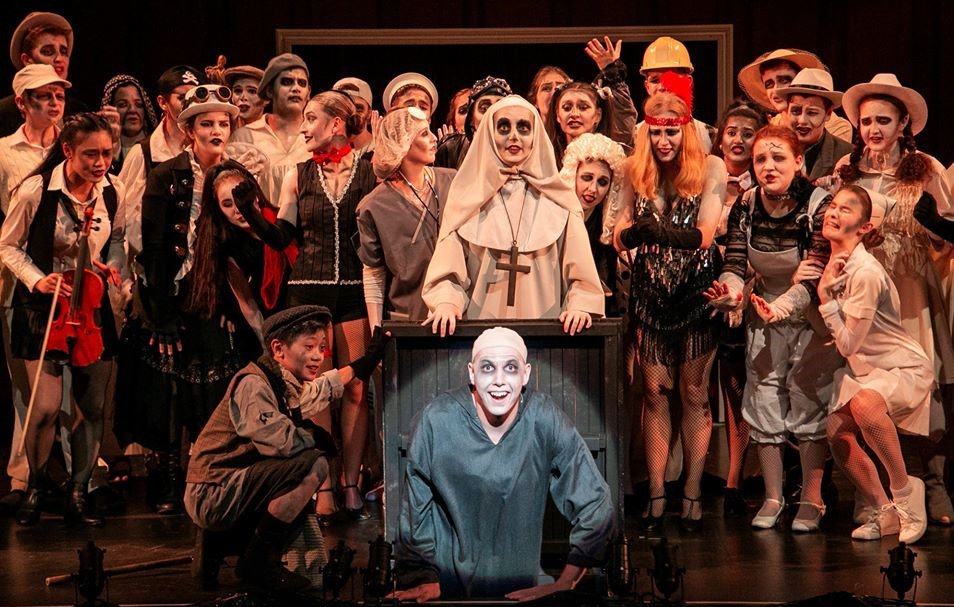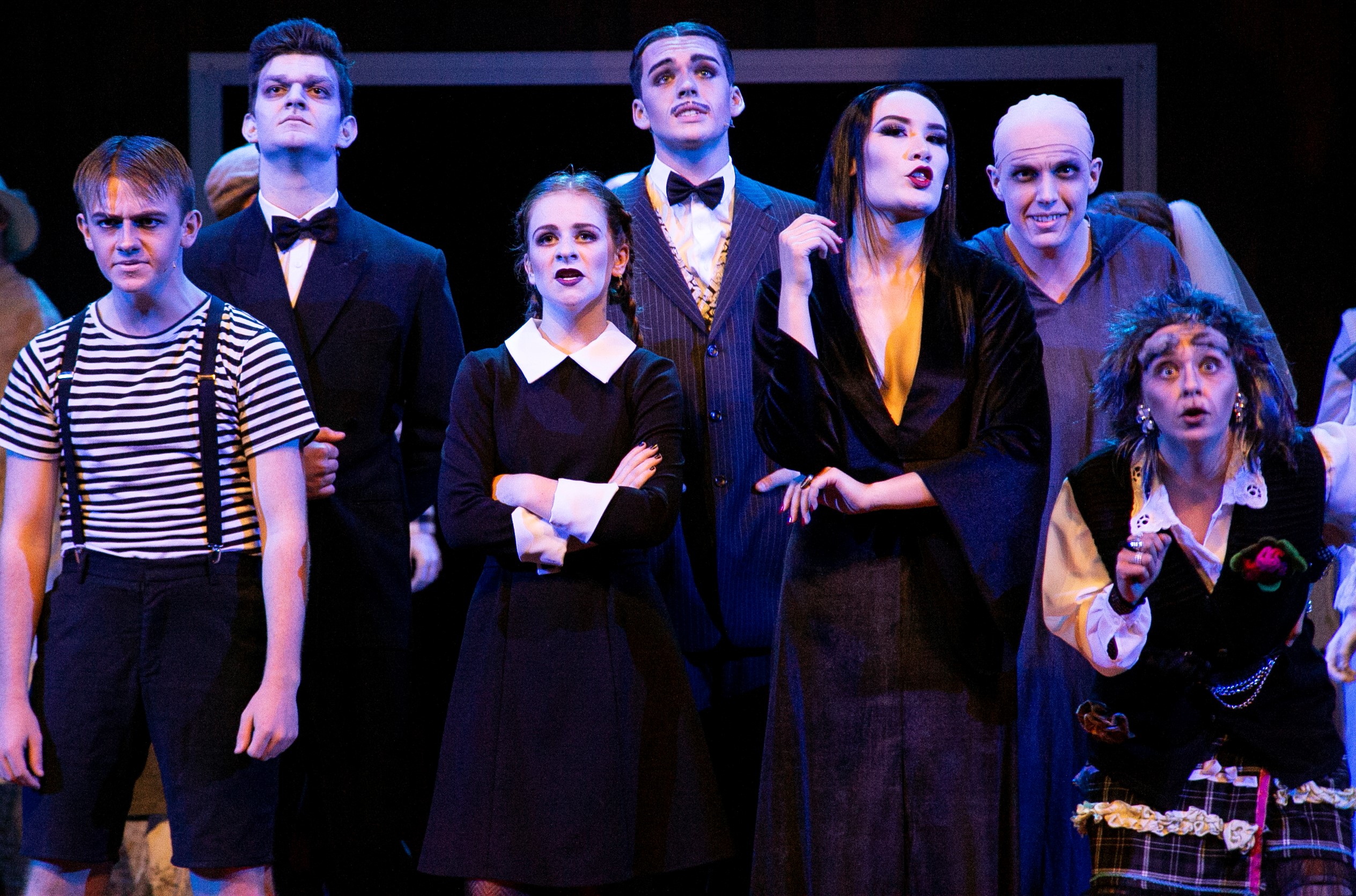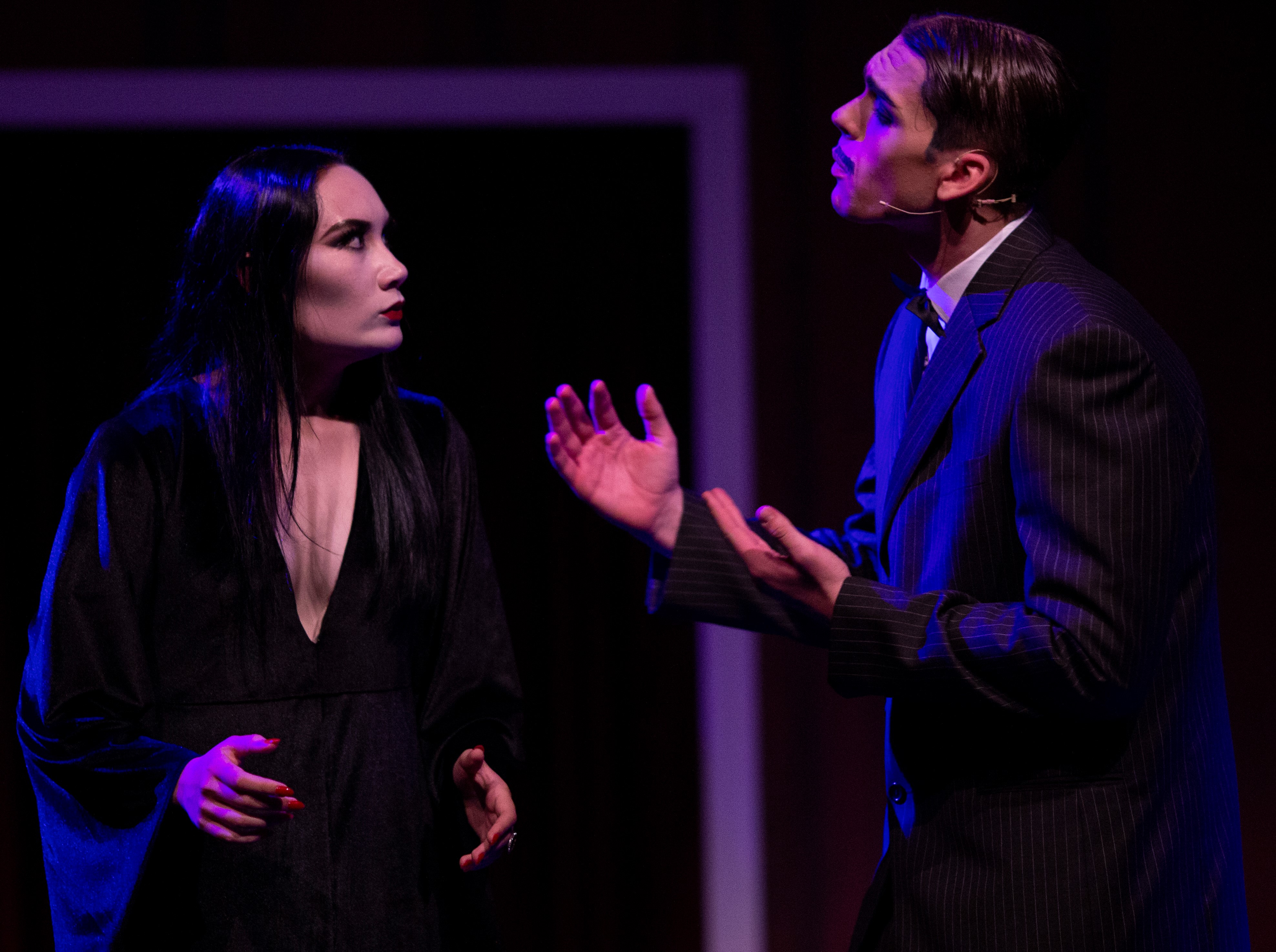 2018 Anything Goes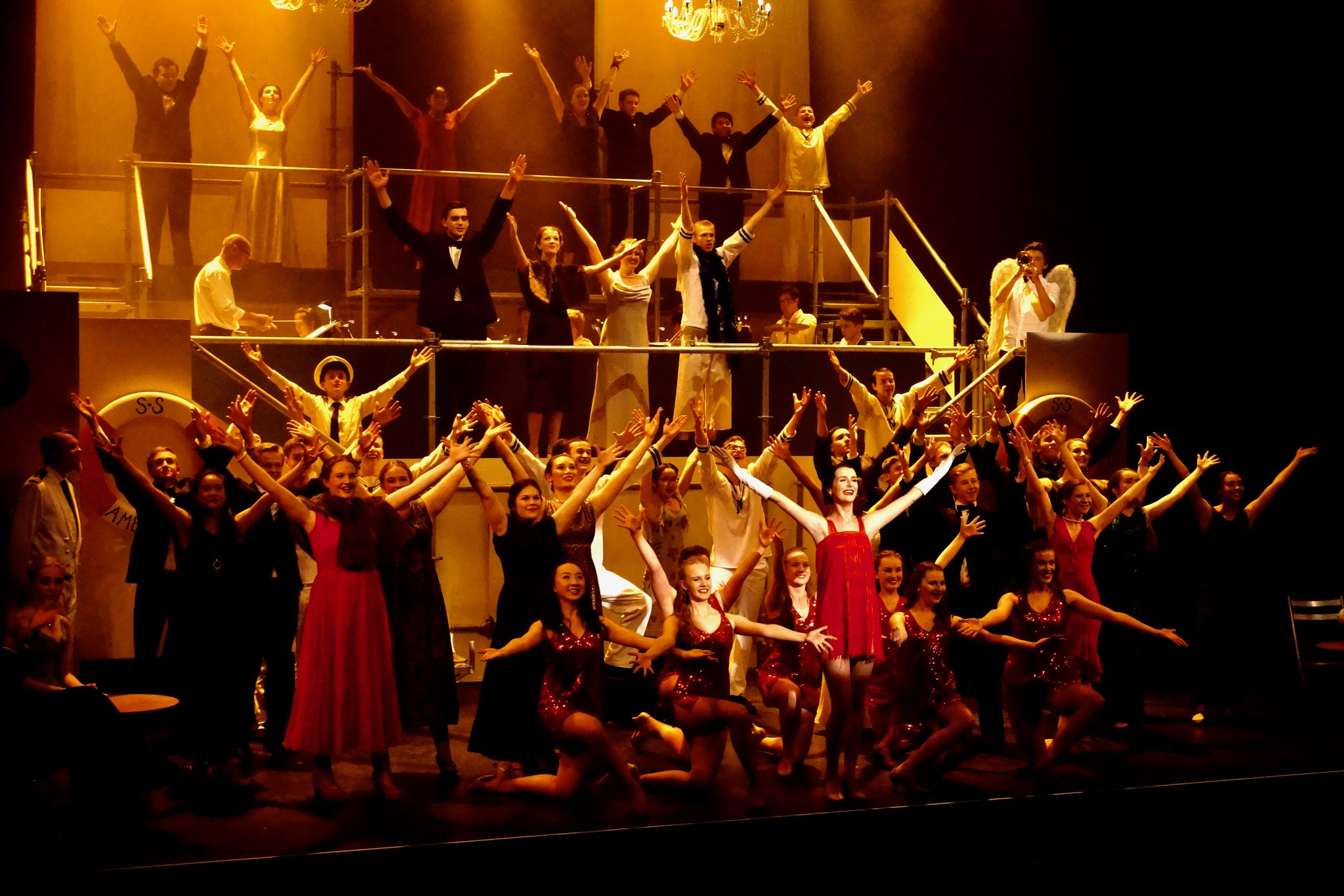 2017 Footloose




2015 Happy Days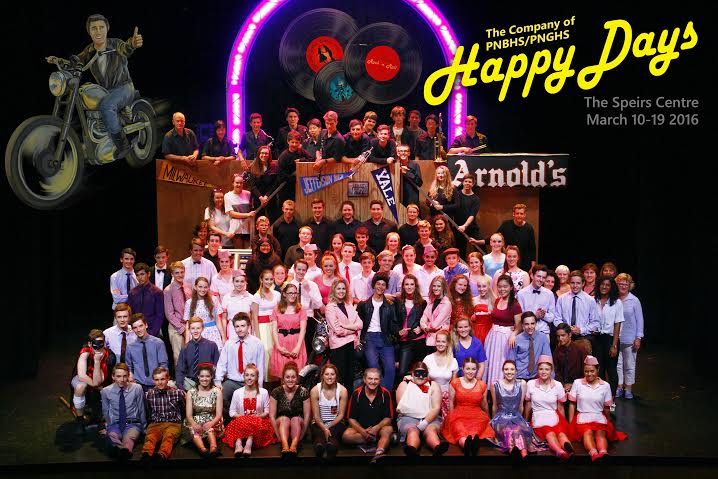 Below: 2015 Senior Production - West Side Story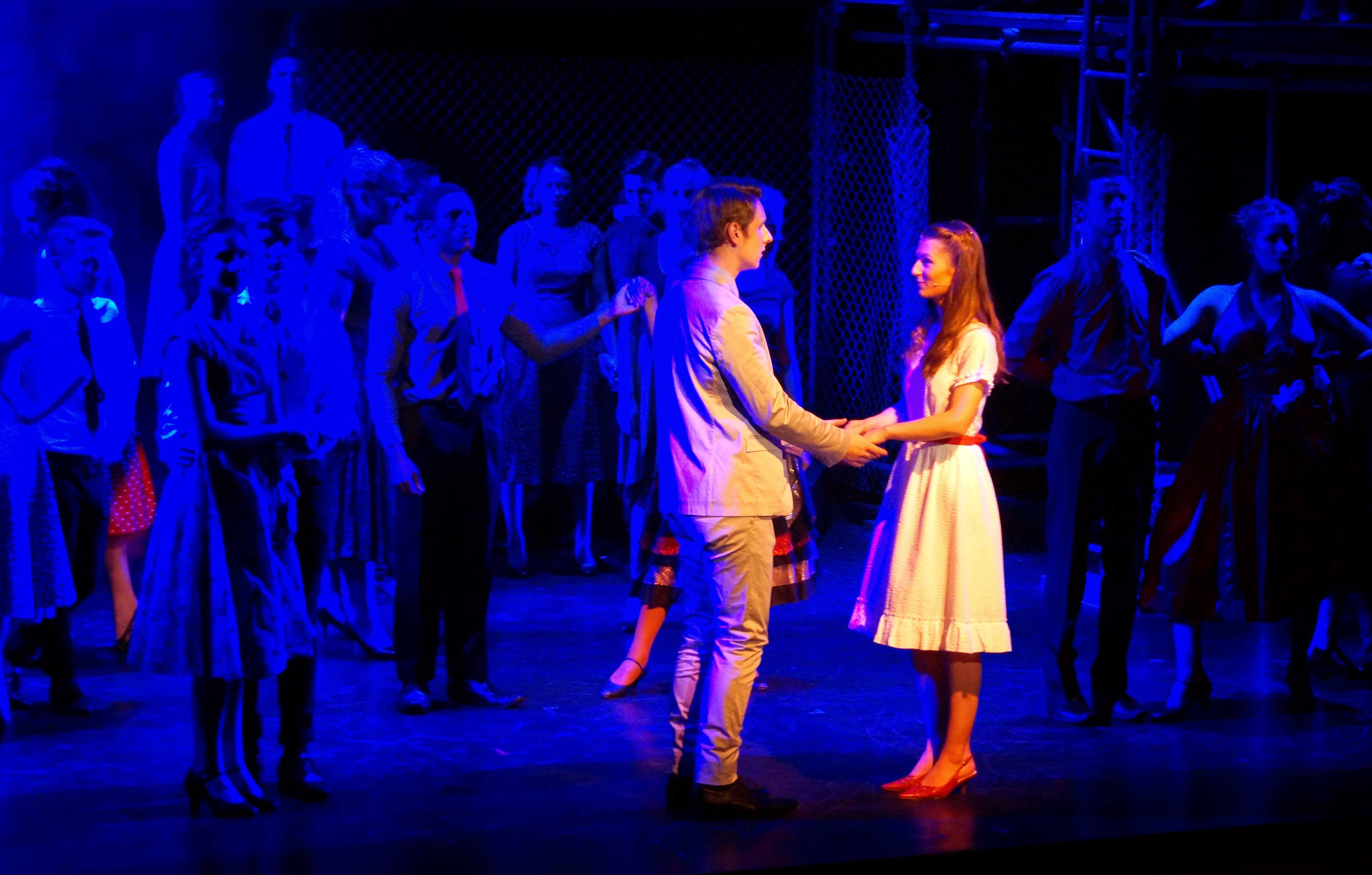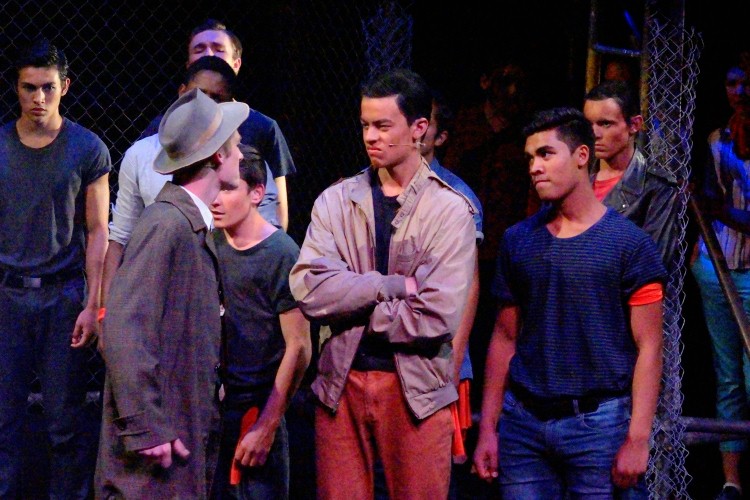 2017 SENIOR PRODUCTION FOOTLOOSE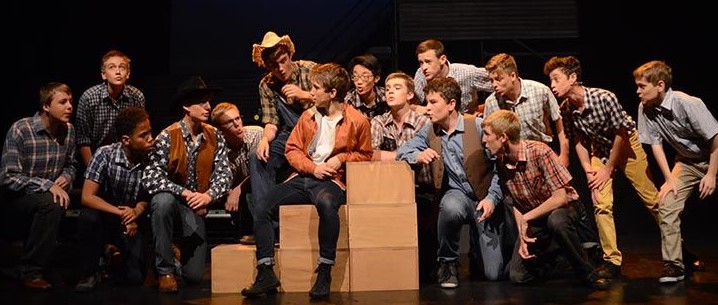 JUNIOR MUSICAL THEATRE GROUP

What is it?
This is an elite group, similar in concept to the sporting "Specials" teams. Our aim is to further develop the skills of singing, acting and dancing among young men who are keen to be part of our future senior musical productions and choirs. Emphasis will be on the musical theatre genre and singing in particular.

When does it take place?
Thursday mornings in the Little Theatre (Drama Block) 8.30 - 9.15 am, Terms 1 - 4.
In Term 4 the group performs one or two musical numbers and scenes as part of the Junior Performing Arts Showcase in two public evening performances.

Who runs it?
Tuition is primarily by local singing teacher Mrs Kirsten Clark with some assistance from senior students and Mr Chris Burton.

Who should apply?
Junior students with a strong interest in the Performing Arts and musical theatre in particular. After teaching material early in Term 1, auditions will be held to determine the final make up of this very popular group. Punctuality, reliability and attitude are very important.

What does it cost?
There is no cost to students. Income from the performances and Music Department funding allows this activity to be cost free.
Below: Members of 2014 Junior Musical Theatre present a number from Bugsy Malone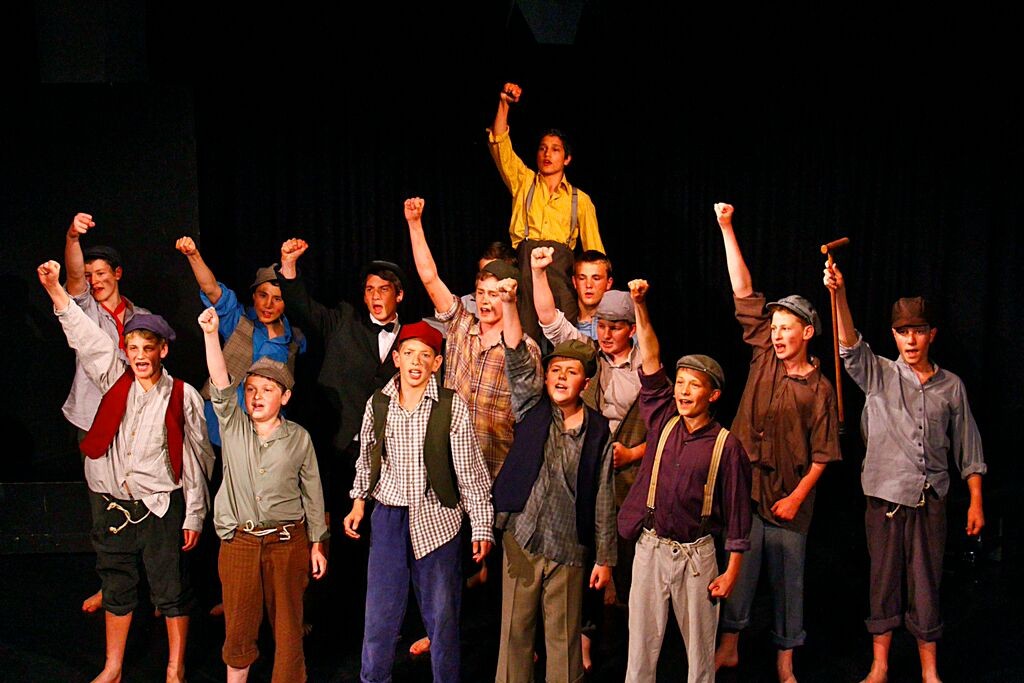 2016 JMT - BIG RIVER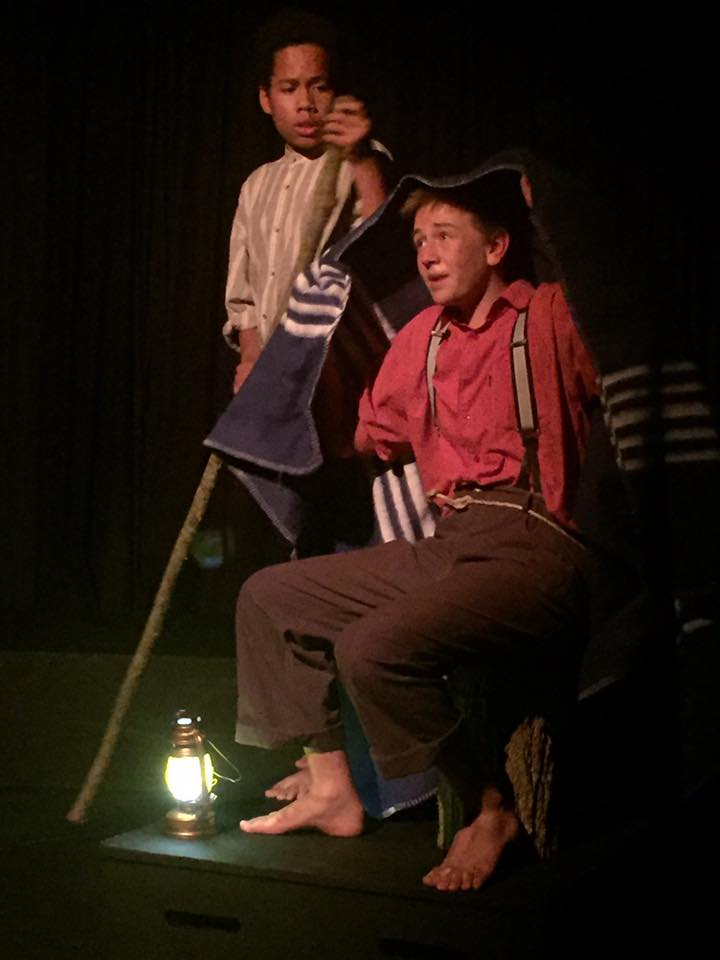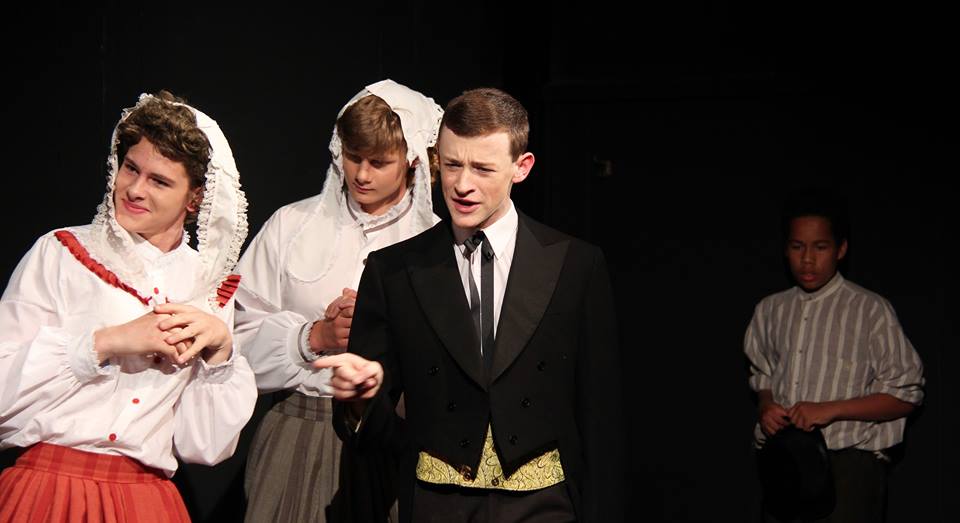 JUNIOR PLAY
What is it?
This is a short play of around 20 minutes which gives junior students the opportunity to act or crew for a non-musical play.

When does it take place?
It is auditioned in Term 2 and rehearsed in Term 2 and 3, culminating as part of the Junior Performing Arts Showcase with three public evening performances and teo school matinees in Term 4.

Who runs it?
The play is directed by Miss Sophie Belcher/.

Who should apply?
Junior students keen to develop their acting skills. Depending on numbers applying, this may also be open to members of the Junior Musical Theatre group.
What does it cost?
There is no cost to students. Income from the performances allows this activity to be cost free.
Junior PLay 2016 THE HYSTERICAL HISTORY OF THE TROJAN WAR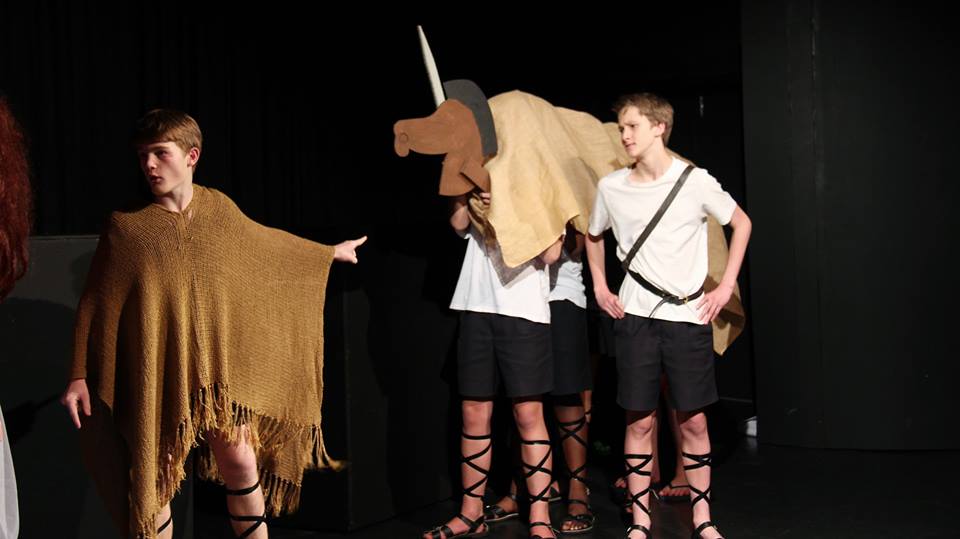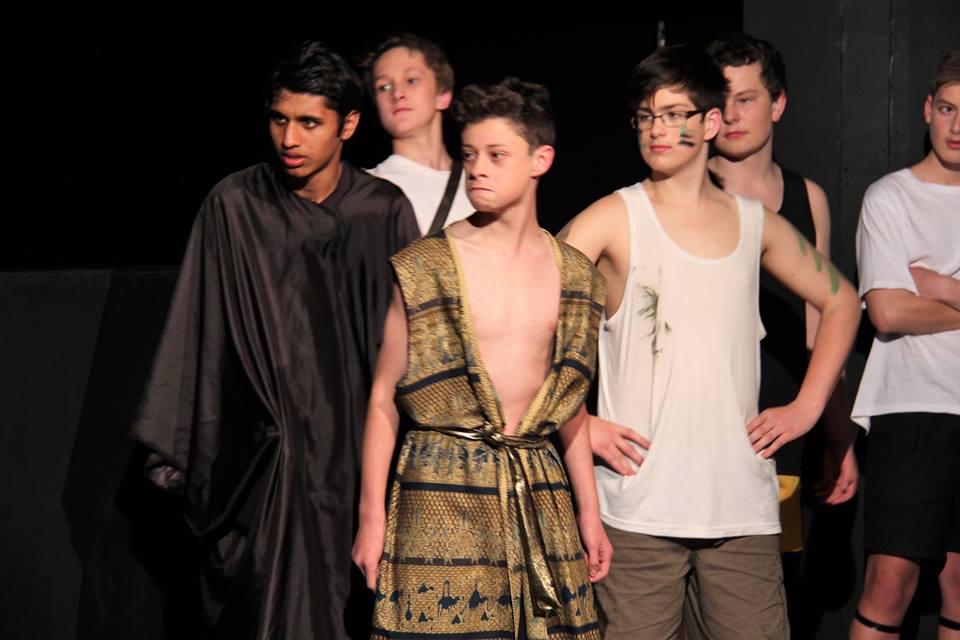 THEATRE SPORTS
This improvisational activity is similar to the TV programme, "What's My Line?" It develops quick thinking and acting skills and operates Tuesday and Thursday lunchtimes in the Drama block. It is run by senior students and supervised by Drama teacher, Mrs Angie Baines. Senior and junior teams may compete in the annual Super 8 Arts Festival. It is open to all students. There is only a cost if students take an away trip.
For more information on Theatre Sports, Click Here.


DANCE
This is an irregular group which depends on students' interest each year. It provides opportunities for dancers to work co-operatively to devise and perform dance as a PNBHS team in the annual DanceNZMade regional competition.
2017 - ZAC MASKILL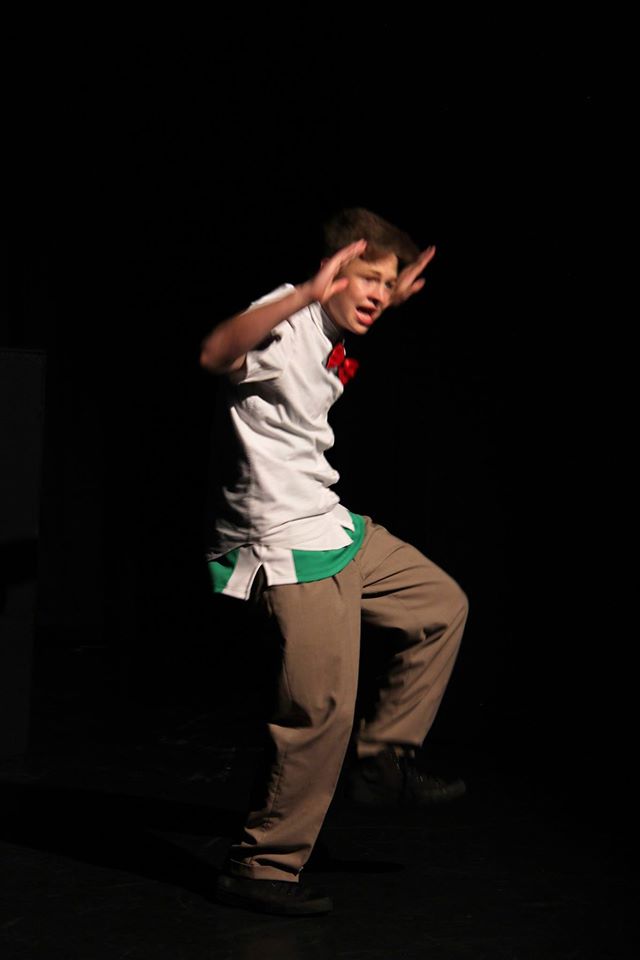 THEATRE TECHNOLOGY
Aa number of students get opportunities to train on and operate theatre technology, and to take leadership roles in our teams of crew in the senior musical production, the annual Dramafest for Drama classes and the Junior Performing Arts Showcase. Interested students will be called for through notices but they can always register their interest with Mr Burton in H1. This has led to professional careers for several students.