Vex Robotics
Welcome to Vex Robotics.
Vex Robotics is an academic sport (as opposed to a physical one) that has spread widely in New Zealand, and the world, since it started 15 years ago. VEX Robotics can be used as a platform to enrich and enhance science, technology, engineering, and mathematics (STEM) courses. The activity requires teams to design, build and test robots to complete certain tasks in a fixed time. The robots have to be programmed to carry out tasks autonomously in order to score as many points as possible in 15 seconds. The robots are then controlled by a driver for a further 1 min:45. All teams play the same game with the same restrictions to size and materials that can be used. A new game is devised each year starting in May and culminating in the World Championships the following April.

The game is played by two alliance partners against another alliance of two teams in a series of matches. As alliance partners are rotated throughout the course of the qualification rounds it is essential to help other robots as this will effectively help you gain a higher position on the rankings.
At PNBHS, we currently have four teams that compete in scrimmages held at different venues in the Manawatu. PNBHS enter two robots in the National Robotics Competition held in Auckland during the last weekend in February every year. 2018/19 was a massive learning experience for our junior team. Their robot, Tungsten, finished 39th out of 67 teams. The experience was invaluable for development of these members.
Between Nationals and the World Championships in April, Kiwibots New Zealand develop a beginner game, Kiwi Challenge, with some restrictions on the parts that can be used. This allows more teams to compete and develop their juniors' understanding of Science, Technology and Engineering.
At PNBHS we have design and development sessions on Tuesday and Thursday afternoons from 3:30 to 5:30. During these sessions drivers are also able to hone their driving skills.
Kiwibots web page: http://www.kiwibots.co.nz/
More information on the competition days for the lower North Island cand be found on the Central Robotics website at
https://www.centralrobotics.org.nz/events/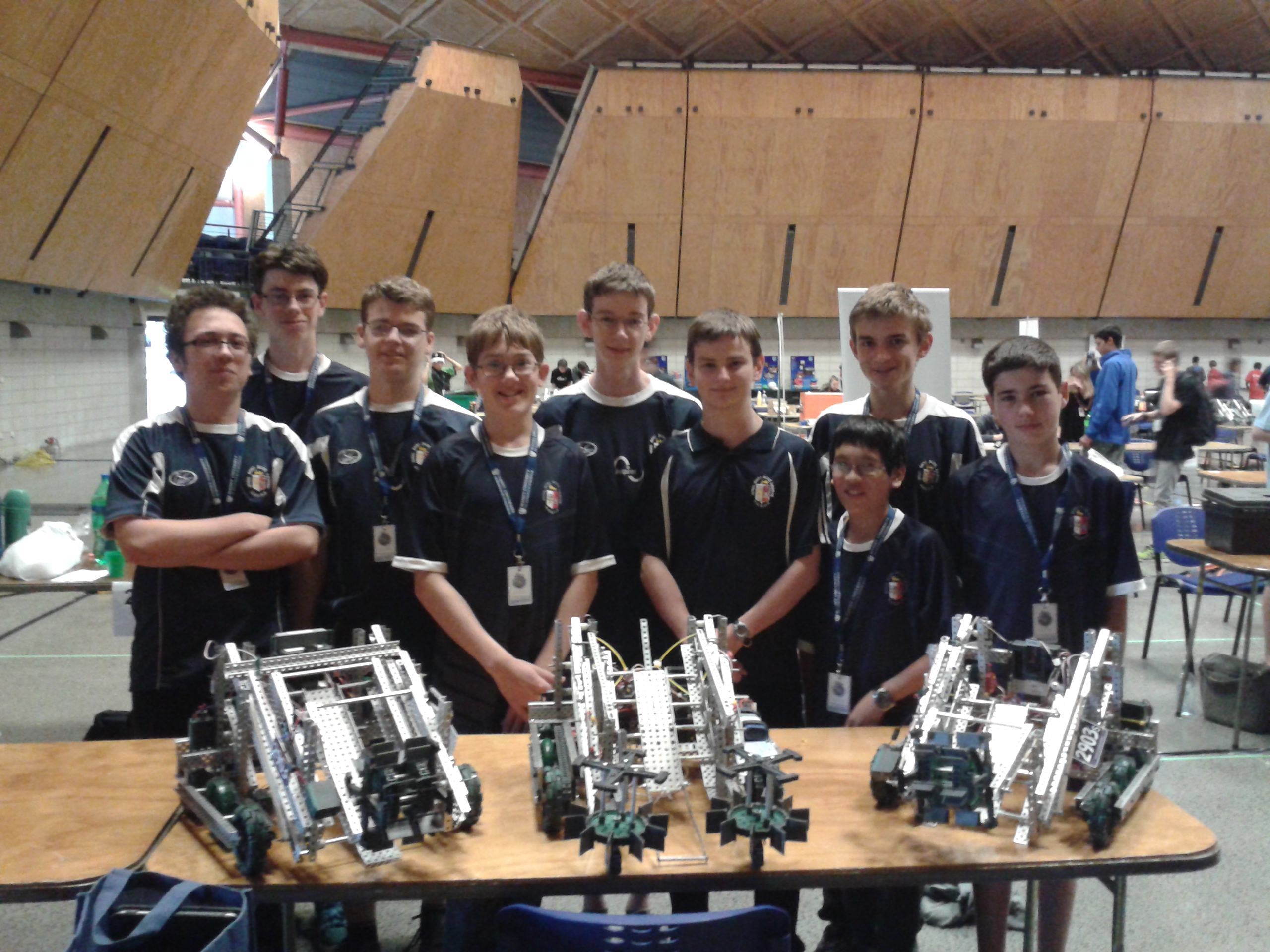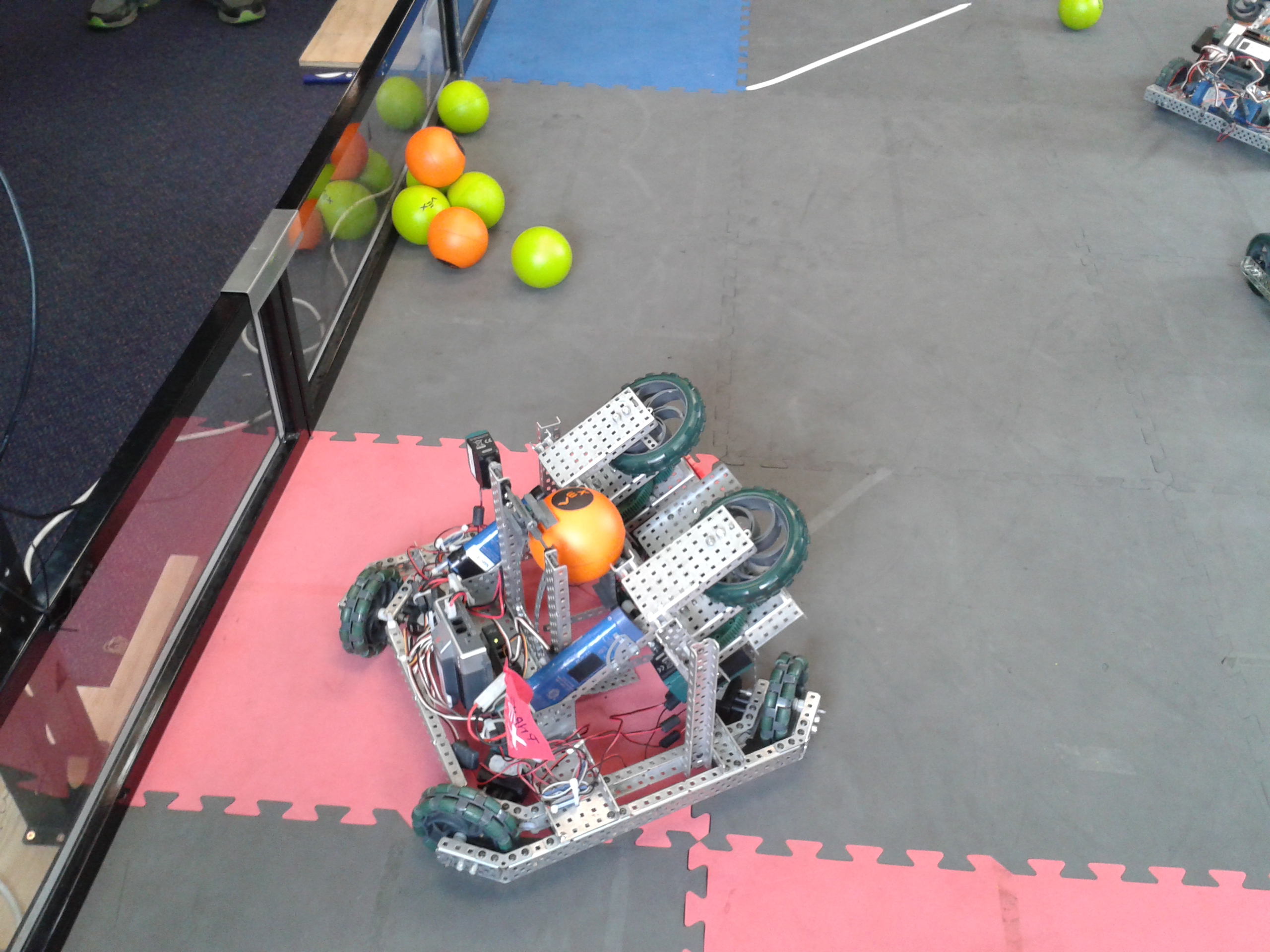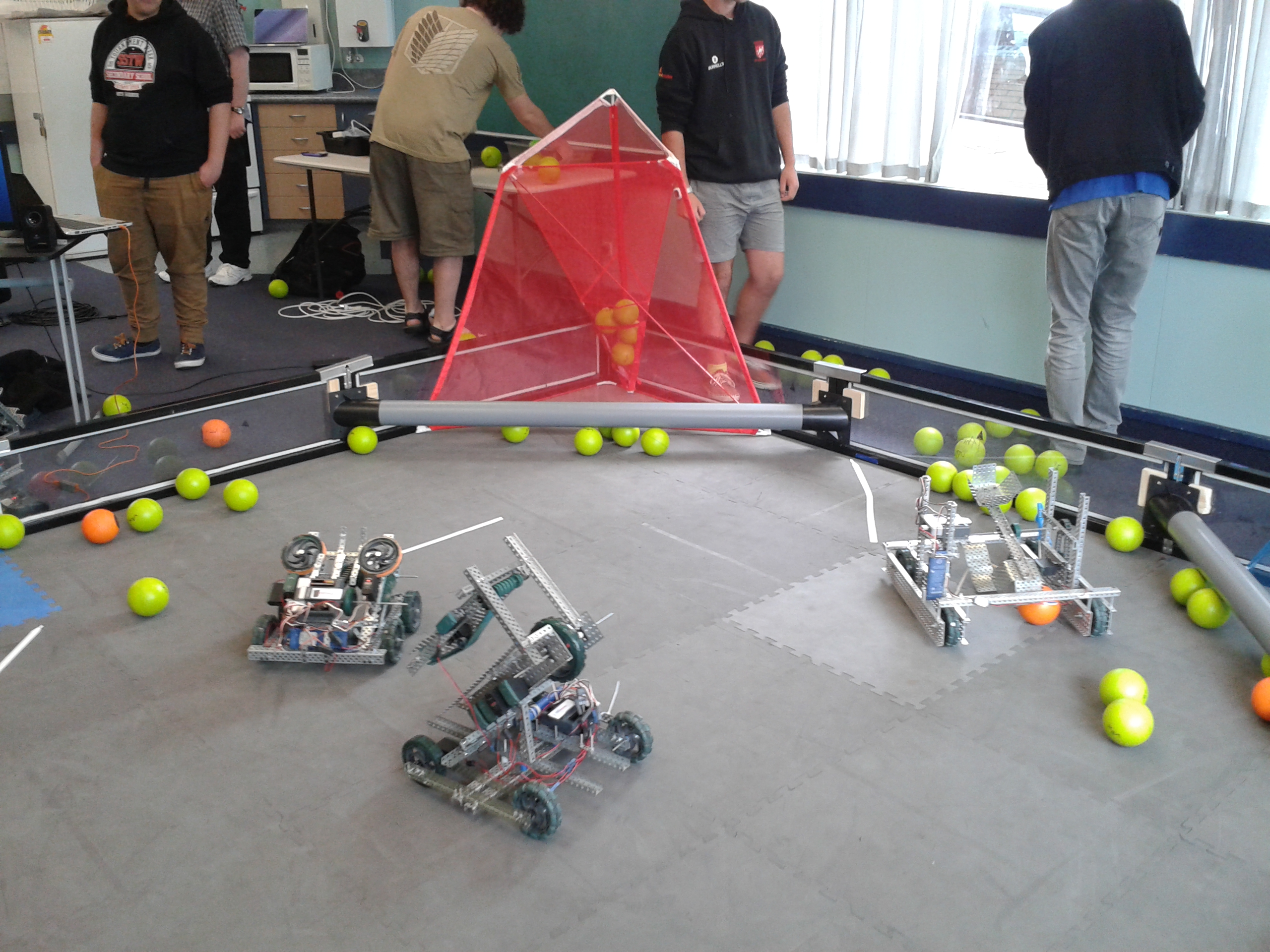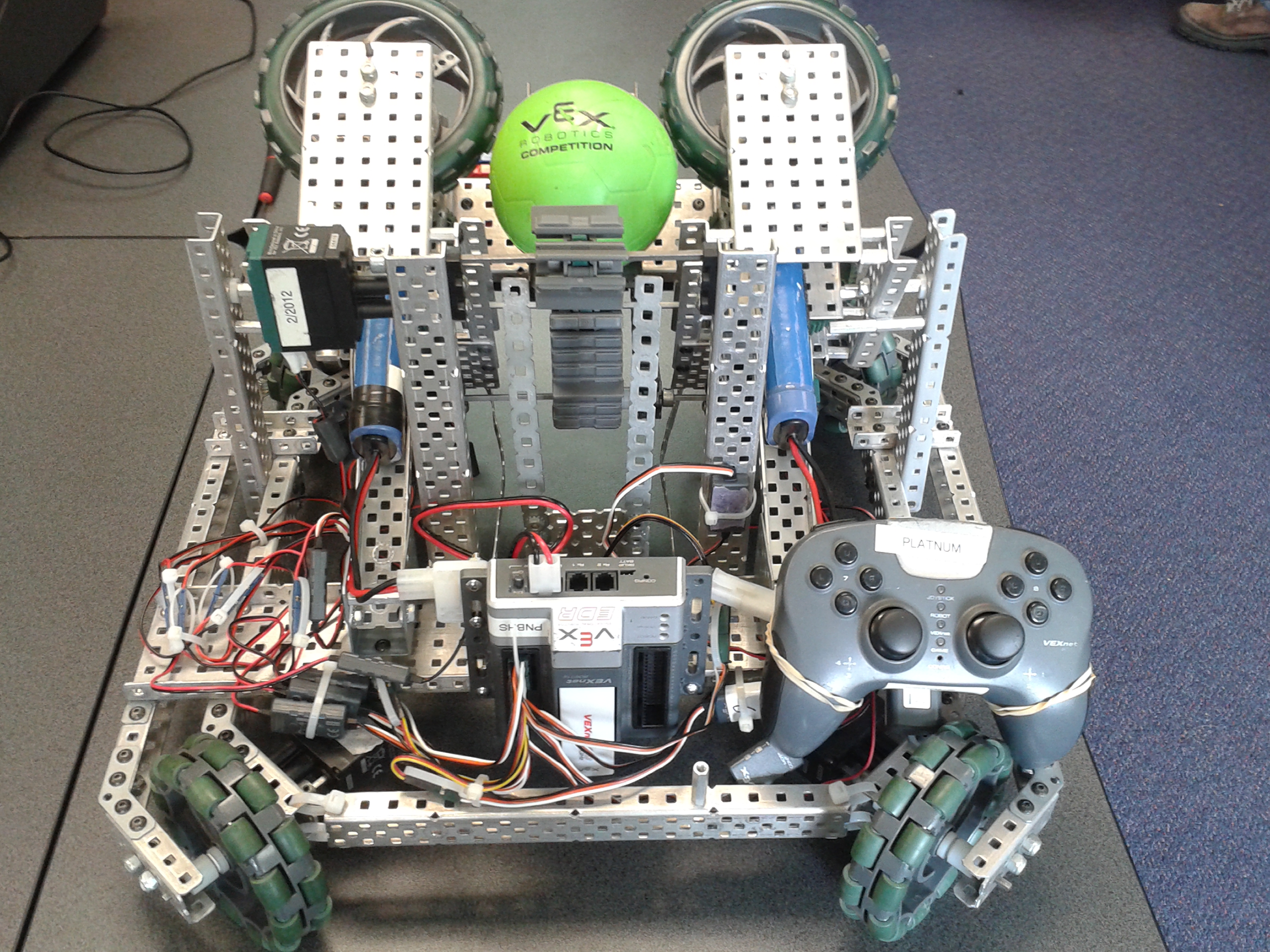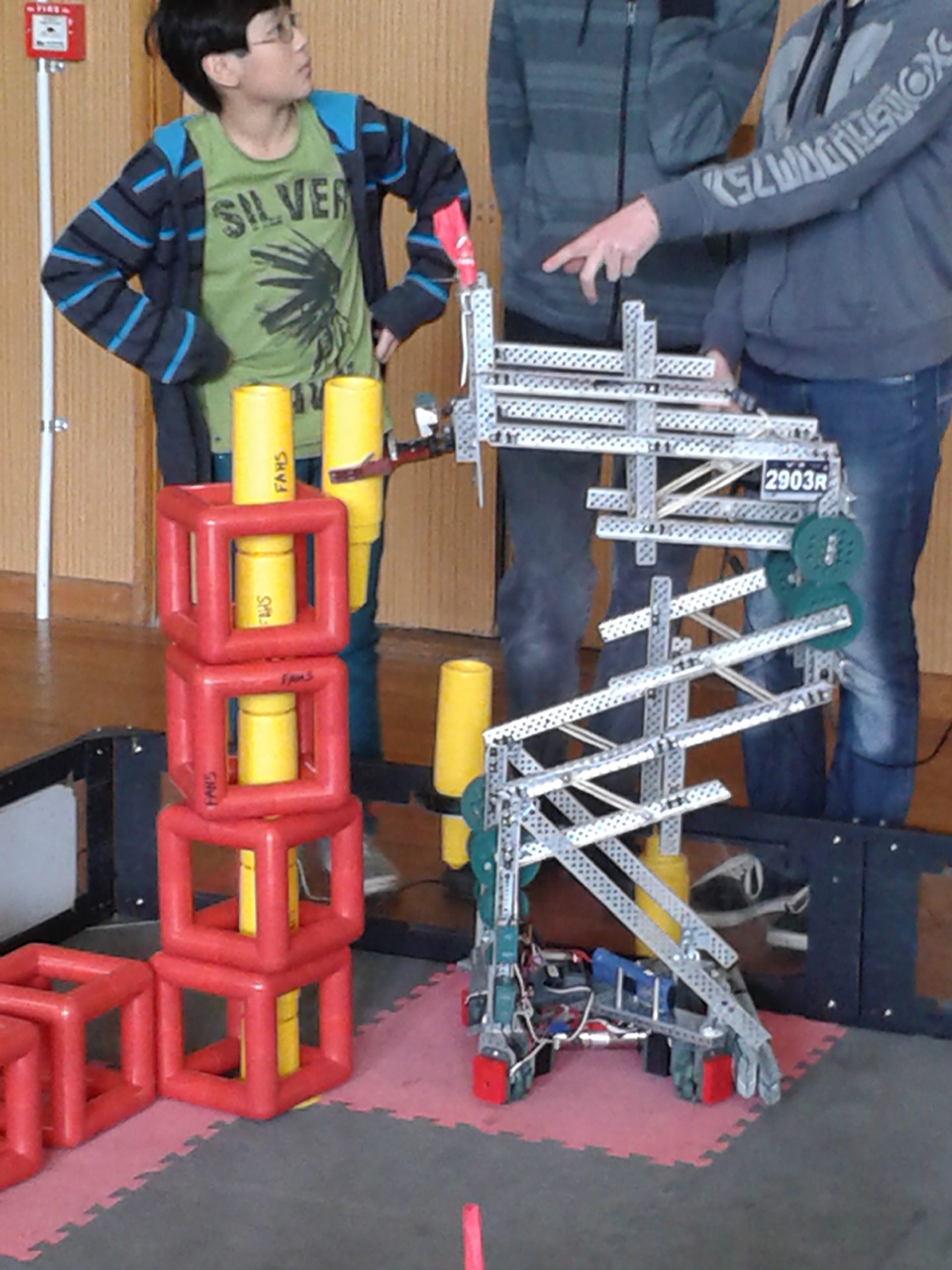 2019-2020 VRC GAME (International)




Click on the links below for the 2019-2020 Tower takeover VEX Robotics Competition Game.
Introduction to the Game