Visual Art
Year 9 Visual Art – 9VAV
Course: This is a HALF YEAR option that requires students to have an interest in Visual Art, a willingness to learn new things and a willingness to take pride in your work.
Aim:
This year is very much focused on learning practical art-making skills, while also developing creative
thinking skills and art specific vocabulary in preparation for Year 10 Visual Art and NCEA Level 1. Students are encouraged to explore the world around them through the Visual Art, and consider what message their artwork may offer others.
Course Description:
Students will visually investigate a range of practical artistic styles and techniques and experiment with a range of ways to create art. Students are encouraged to try different media including Drawing, Painting and Printmaking, challenging students to think laterally and use their imagination to create interesting artworks is a priority in Visual Art. Smaller units of work that focus on one specific technique or media will be set to encourage students to explore and experiment with many different ways to make art works.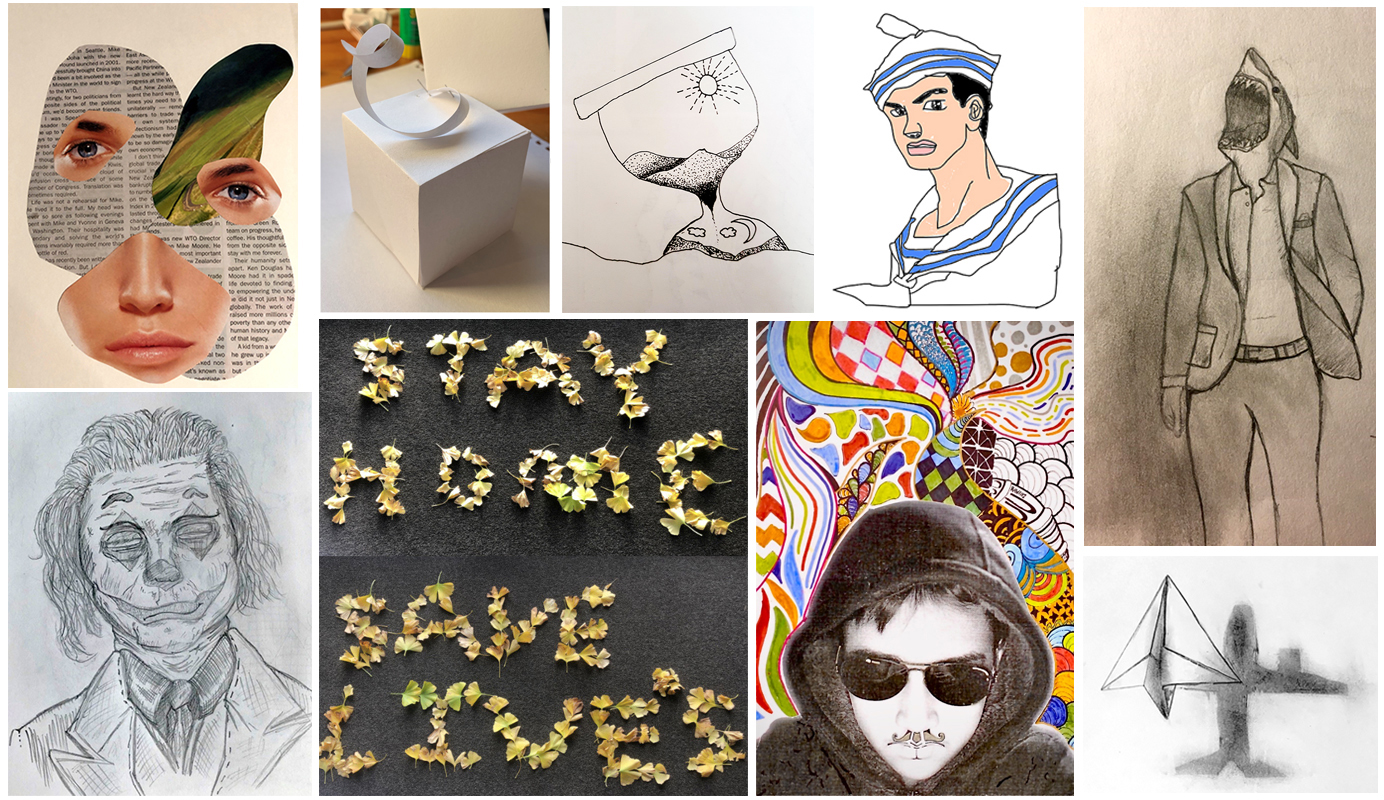 Year 10 Visual Art – 10VAV
Course Content:
This is a HALF YEAR option subject that offers students an introduction to Visual Art. Students will be challenged to think visually as they build on a variety of skills associated with drawing, painting, printmaking and sculpture. Students will be given the opportunity to explore their own personal, socio-cultural and aesthetic experiences through the production and understanding of art. Students will learn about themselves and others through individual and collaborative engagement with the visual arts. Year 10 Visual Art prepares students for NCEA in the senior school where Visual Art expands into separate subjects: Design, Painting and Photography. Note that some Architecture courses require students to have studied Visual Arts at a senior level.
Level One Visual Art – 11VAV
Course Content:
Visual Art at Level 1 encourages students to actively generate and extend their ideas through hands-on drawing, painting, printmaking and mixed media processes. Students will produce work that visually explores their cultural background and personal interests and enables their own creativity to develop. Throughout the year, students will be introduced to a variety to contemporary and historical artist models and will be pushed to extend their own ideas in a direction that is new and exciting. In completing this course students will be more informed about the specific direction they wish their artwork to take at NCEA Level 2.

Assessment:
Level 1 Visual Art is a 12 credit course offering one external Achievement Standard.
Produce a body of work informed by established practice, which develops ideas, using a range of media. (externally assessed - 12 credits)

Entry Requirements:
Entry into Level 1 Visual Art will be aided by the completion of Year 10 Visual Art