Skip pnbhs news
PNBHS NEWS
Orienteering 2017
On Friday the 18th of May a group of 18 students from PNBHS travelled to the Esplanade to compete in the local Manawatu Secondary Schools Orienteering competition. The weather for the previous few days had not been great, however the rain cleared and the day turned out fine albeit with a very muddy course. Once checked in, many of the group proceeded to warm-up then, one by one, at two minute intervals, the boys headed off. Mrs Neale and Mr Finch cheered each competitor on as they headed out around the secondary section of the course which was approximately 3km long, taking the competitors into and over various terrain, amongst bush, around the rail track and over bridges. It was a very successful competition with PNBHS taking out the Boys Secondary section of the competition in a clean sweep of the top 18 spots. This year proved to be Adam Martin's year. He took out the number one spot for the first time with a course time of 14 minutes 27 seconds. Second place getter was Caleb Bottcher with a time of 16 minutes 10 seconds and Josh Van Rynback came in third with a time of 19 minutes 36 seconds. Well done to all those who competed, especially those who competed for the first time.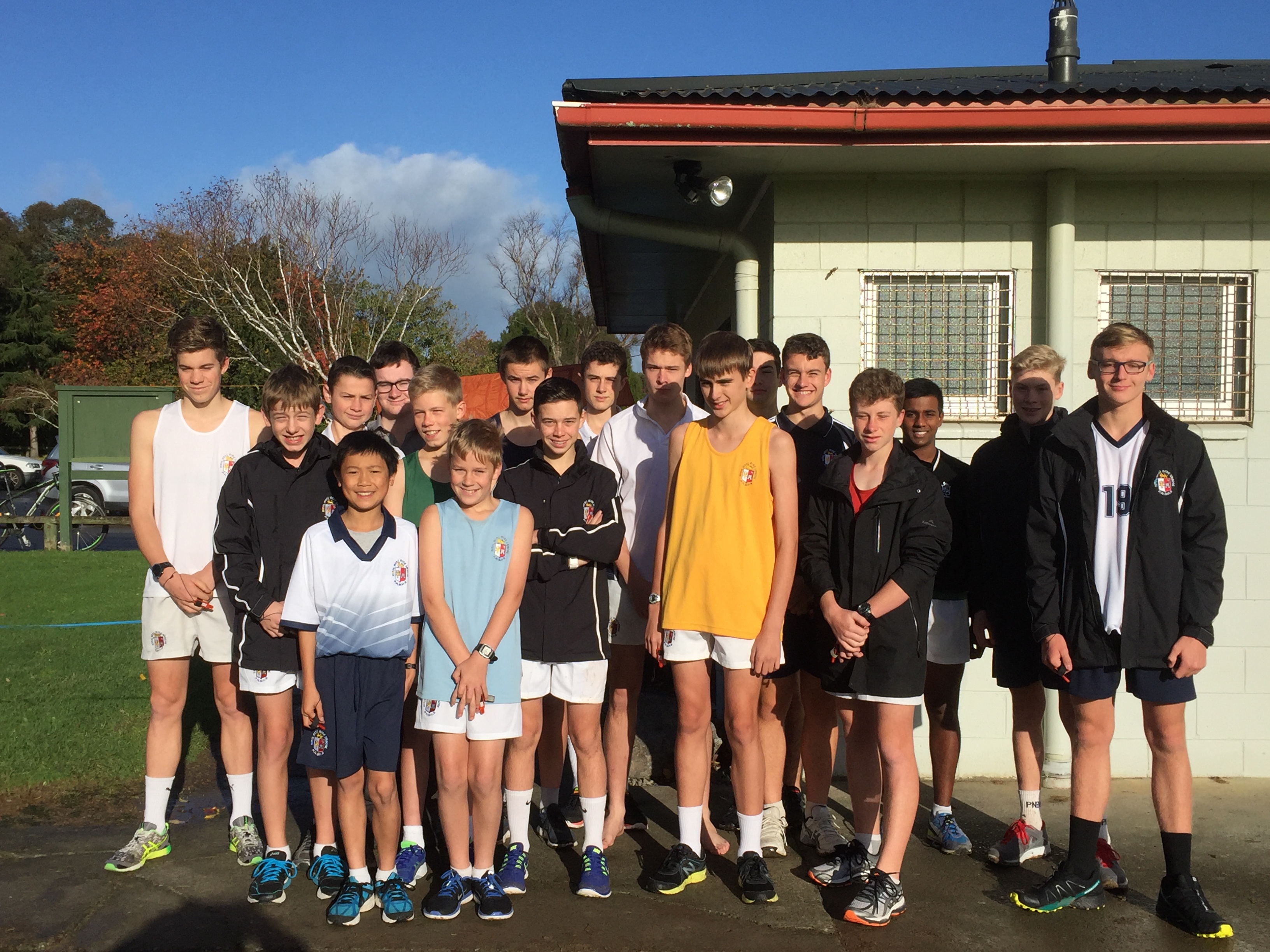 The PNBHS Prem A played MUMBA Stags in the Wednesday Mens League last night. Callum McRae showed good intent early on taking the ball to the hoop and forcing MUMBA to foul him. Being up 35 - 10 at the end of the first quarter gave the coaches the opportunity to give the bench extended playing minutes.
Ex-Prem A player Aaron Davis led the way for MUMBA and the next three quarters were much closer, however, PNBHS went on to win 102 - 68. Tama Fa'amausili scored 20 points, Callum McRae 16 points and Mikaera Marsh, Oscar Oswald and Jake McKinlay scored in the double figures.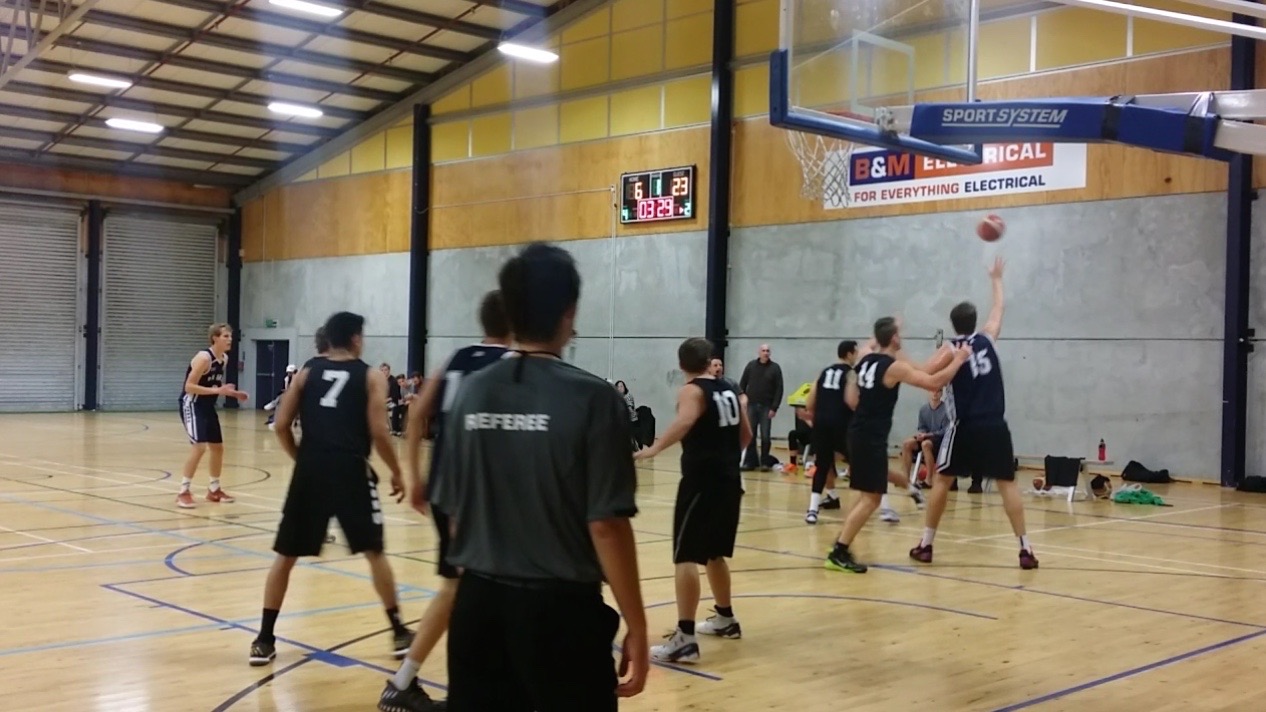 Congratulations to Year 11 student Druhan Stephens, who received two awards at the Foxton Surf Lifesaving Club prizegiving on Saturday night. Druhan's 74.5 hours of voluntary service over the 2016/17 summer was recognised with the award for the most voluntary hours from a surf lifesaver. As well as patrolling at Foxton, Druhan has helped out at a number of other beaches in the lower North Island. He also received the under 19 Patrolling Service Award. These awards came at the end of Druhan's second season with the Foxton Surf Lifesaving Club. He explained that in his first year he took part in regular competitions to develop his skills. In November 2016 he sat a series of demanding assessments – CPR, first aid, theory, practical rescue tests in challenging conditions – to qualify as a surf lifesaver. For Druhan it is a family affair, with his younger brother and sister involved in the Nippers programme at the club. He really enjoys spending time at the beach over summer, the new skills that he has learned, the strong relationships that he has developed with the other surf club members, as well as having the opportunity to serve his community. Numbers involved in surf lifesaving are small, and if there are any young men who are interested in finding further information, please see Druhan. #PNBHSpeople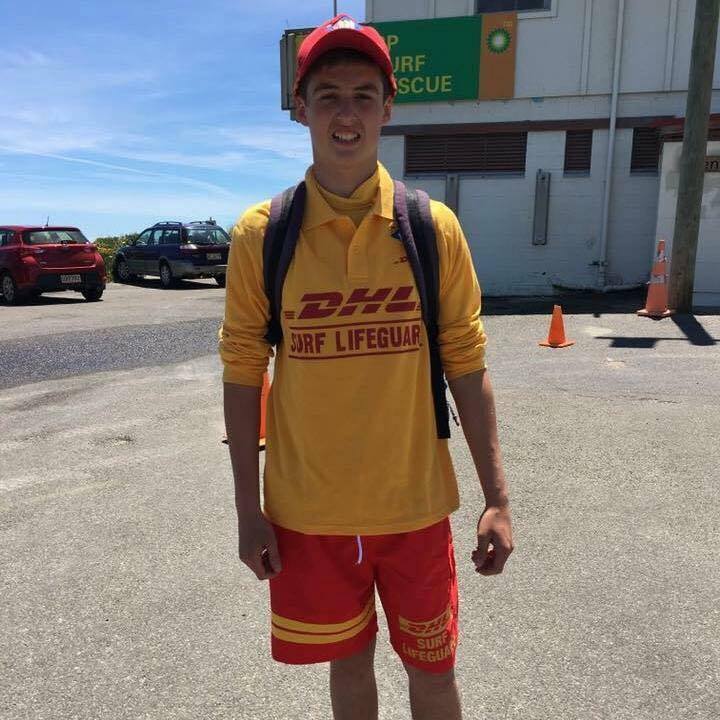 Volleyball
Congratulations to Year 13 student Joseph Mafi who was selected into the New Zealand Junior Mens Volleyball Team which is heading to the United States in July for the High Performance Championships. Congratulations also to Year 13 student Leejean Engu who was selected into the New Zealand Junior Mens Development Volleyball Team which is heading to play a Test Series in Australia, also in July.
The New Zealand Junior Mens Development Volleyball Team is the New Zealand Secondary Schools Volleyball Team and the New Zealand Junior Mens is the New Zealand U23 Volleyball Team with only the New Zealand Mens Volleyball Team above them. Well done to both these players.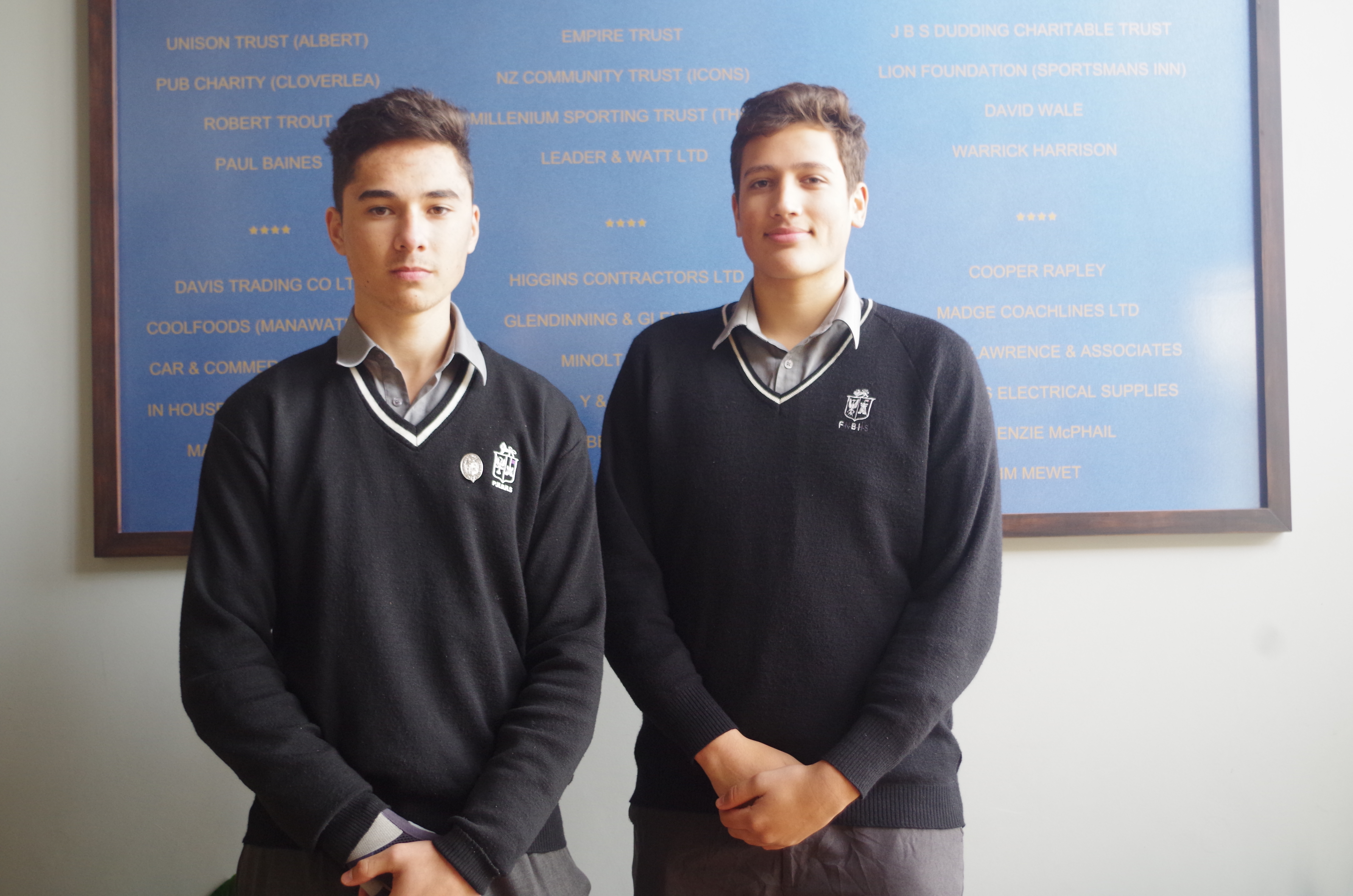 New Zealand Association of Language Teachers Certificates of Excellence Awards and DELF Scolaire Examinations for 2016
New Zealand Association of Language Teachers Certificates of Excellence Awards
Each year the New Zealand Association of Language Teachers rewards high-achieving students, who sit NCEA Levels 1, 2 and 3 Chinese, French, German, Japanese and Spanish as a second language, with a Certificate of Excellence to recognise their achievements. In each Level 1, Level 2 and Level 3 language course, there are five Achievement Standards which involve listening, reading, speaking and writing. To qualify for a Certificate of Excellence, 14 or more credits at Excellence level, including at least 3 from externally assessed Standards and 3 from internally assessed standards, are required. Grades for the 2016 NCEA internal and external assessments resulted in six PNBHS students qualifying for Certificates of Excellence.
DELF Scolaire examinations
At the beginning of September 2016, five of our students sat the internationally recognised and accredited French DELF Scolaire examinations, along with ten students from Wanganui and Napier. We offered four levels: A1, A2, B1 and B2, which give our students an extension to NCEA examinations and a qualification which could enable them to study at a French university. The results have been confirmed and certificates have arrived from France.
Level A1: Nikhil Banerjee (83%), Thiliner Ariyaratne (72.5%)
Level A2: Aidan Berkahn (75.5%)
Level 2 French endorsed with Excellence
Steven Jiang
Emmanuel Joseph Shaji
Level 2 German endorsed with Excellence
Finlay McRae
Level 1 Japanese endorsed with Excellence
Eric Kwon
Level 1 French endorsed with Excellence & DELF Scolaire Examinations Level A2
Alistair Keay-Graham (92%)
Michael Poff (81%)
Premier A Basketball vs FHS Crocs Game 8




The Prem A Basketball team were missing Callum McRae, Oscar Oswald, Tama Fa'amausili, Cooper Boyce-Towler, Jack Pinder and Kopere Tanoa for Game 8 v FHS Crocs as they were all attending NZ Basketball camps.




With only 7 available players, it was hoped that the game on Friday evening vs FHS Crocs would be a close one. Unfortunately this was not to be. Haize Walker top scored with 52 points, Jacob Collis and Rangimarie Mita scored 26 points each and Jake McKinlay scored 20 points.




Final score was 156 - 14 to the PNBHS Prem A Basketball team.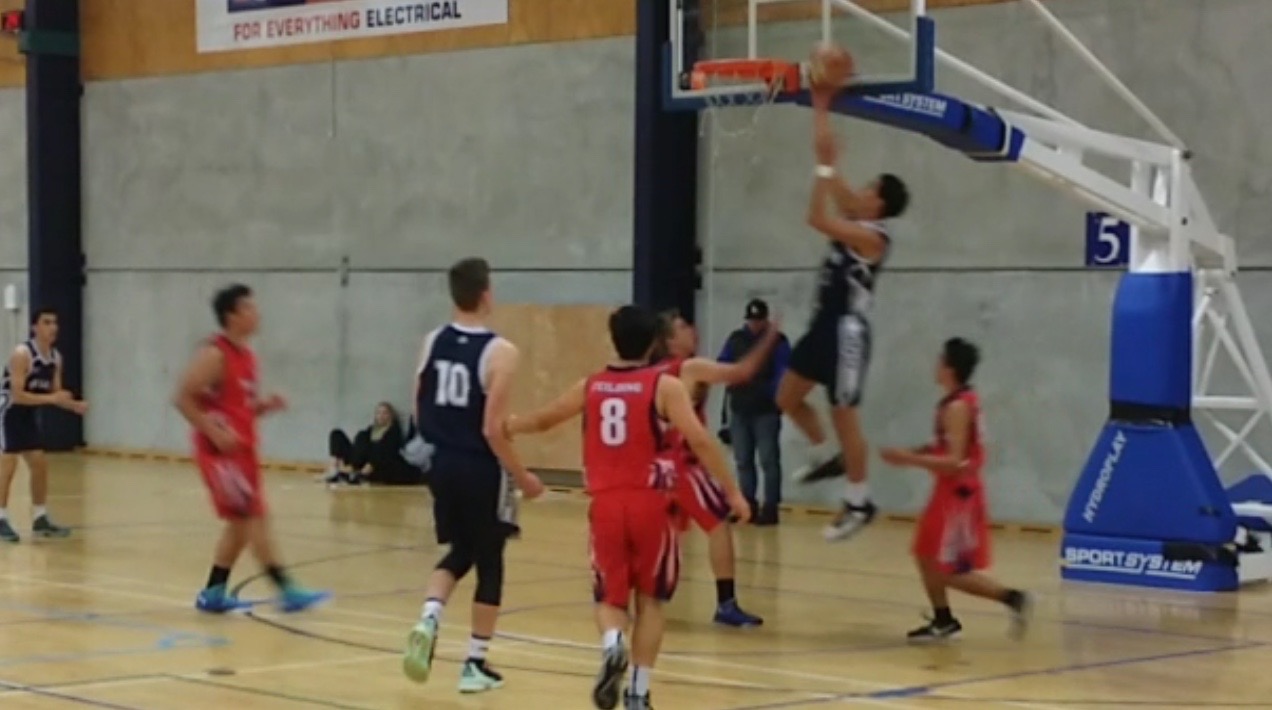 Wellington College Report
The 1st XV played Wellington College at Westpac Stadium on Saturday, serving as the curtain raiser to the Hurricanes Cheetahs game.
The team were clearly overawed by the occasion in the first ten minutes and allowed Wellington to score a quick ten points through a converted try and a penalty. Mackenzie Tansley finally got the team going forward and, in tandem with James Woodmass, produced a couple of surging runs that woke his team mates. He was rewarded with a superb try that was duly converted and the game started to even up. Wellington were making the most of some inaccuracies at the breakdown and were threatening at times but our defensive play was starting to fire as well. Our set piece found its feet after a shaky start and as possession started to even up, we were able to up the tempo of the game and start running the bigger Wellington pack around. This was to pay dividends in the second half. Wellington scored a penalty on the stroke of half time to take a 13-7 lead into the break but had been playing with the advantage of a stiff breeze and so we were positive heading into the second half.
And so it played out. We controlled possession far better with our offload game and width of attack stretching the Wellington defense. The speed of our play was also difficlut to stay with and we scored shortly after half time to close the gap to 12-13. James Stratton started to make his mark with a man of the match performance as his runs, coupled with the added value we were getting from the bench, swung momentum in our favour. Two more tries were added to the score line and we prevailed 22-13, pleasingly holding Wellington scoreless in the second half.
This wraps up the preseason campaign with the team travelling to Gisborne next week to play the first round of the Super 8.
Points Scorers:
Tries: Mackenzie Tansley x 2
James Stratton
Darel Lander
Conversions: Stewart Cruden
Pics can be viewed on
Wellington College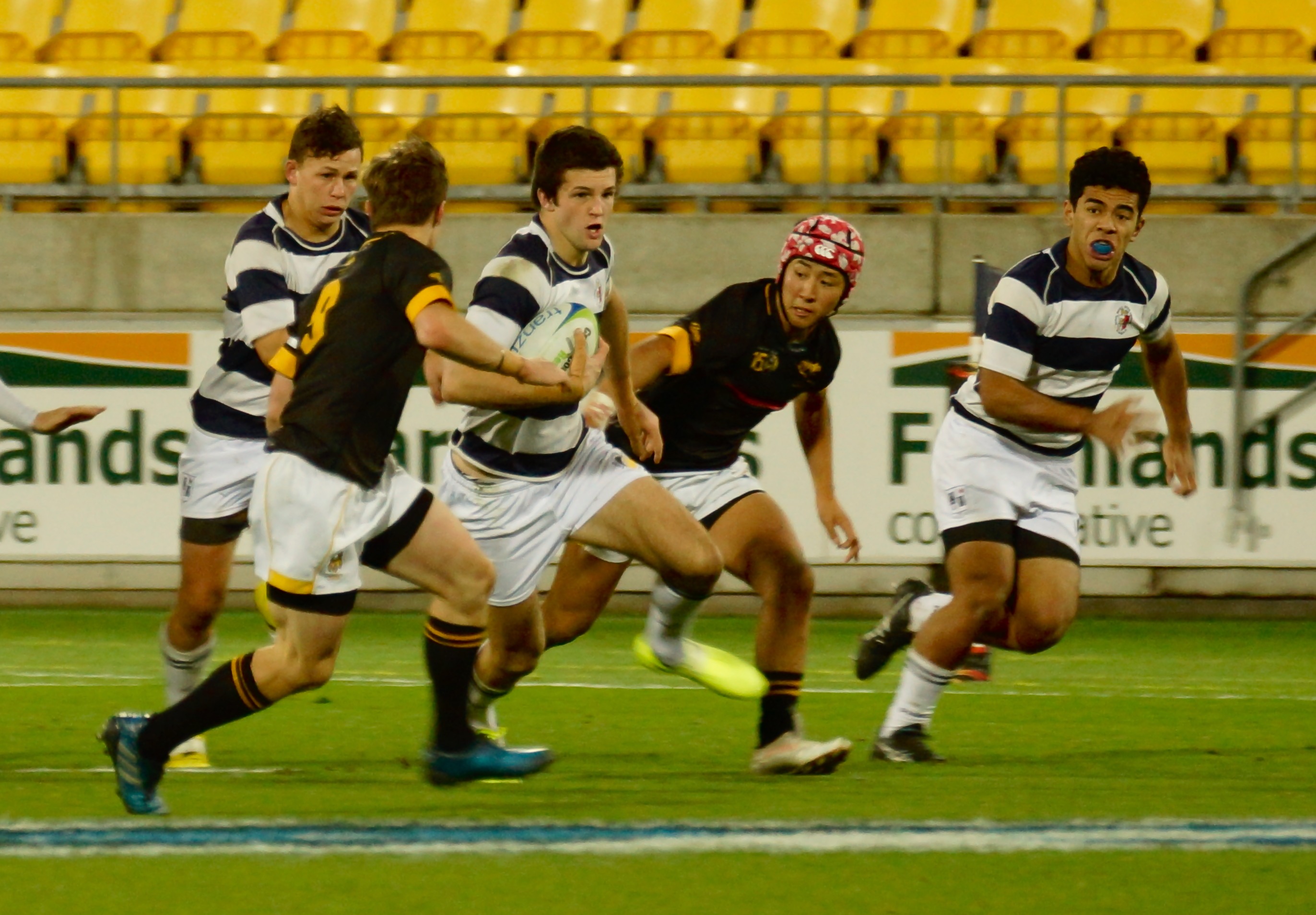 Sort It Expo
Today, our Year 10 students and selected Senior students had the opportunity to attend the annual Sort It Careers Expo which is being held in the Central Energy Trust Arena 2, Palmerston North.

The expo has been expanded from previous years, both in terms of the number of exhibitors who are present and the range of study and career pathways that are displayed.
The expo assists our young men to make good decisions about future study and career pathways.
We encourage all parents to take their sons along to the expo between 6.00pm and 8.00pm tonight. The Sort It Expo represents a unique opportunity, at no cost, to gain insight into career opportunities for your son.
Sort It Careers Expo
Thursday, May 18
6.00pm – 8.00pm
Central Energy Trust Arena 2, Palmerston North