Skip pnbhs news
PNBHS NEWS
2018 stationery requirements can be ordered via the OfficeMax website - please click below for details:

https://www.myschool.co.nz/pnbhs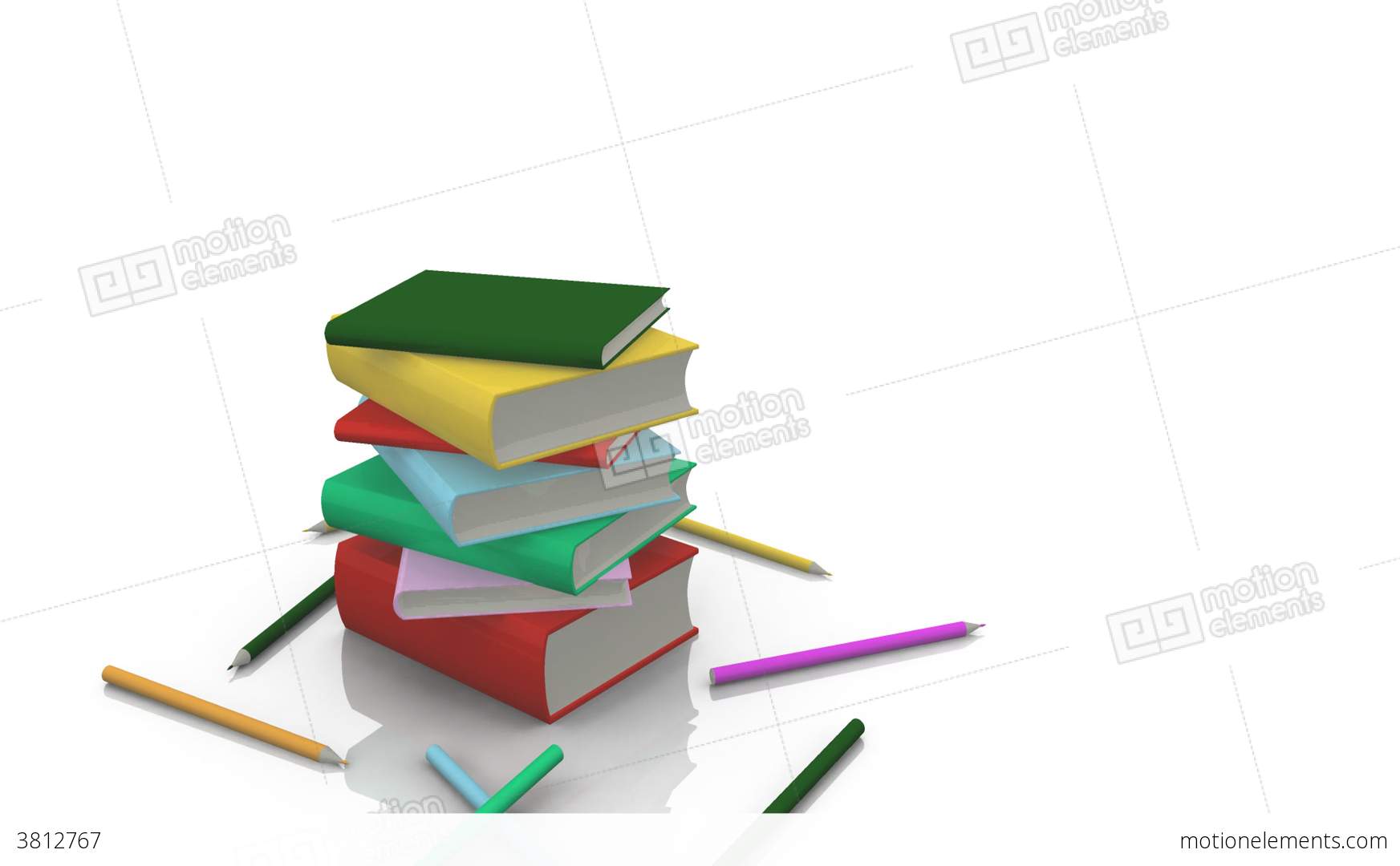 Thank you to everyone in our school community for your support during 2017. We would like to acknowledge the support of our sponsors, without whom we would not be able to offer the opportunities that we do for our young men. We would encourage you to support them where possible.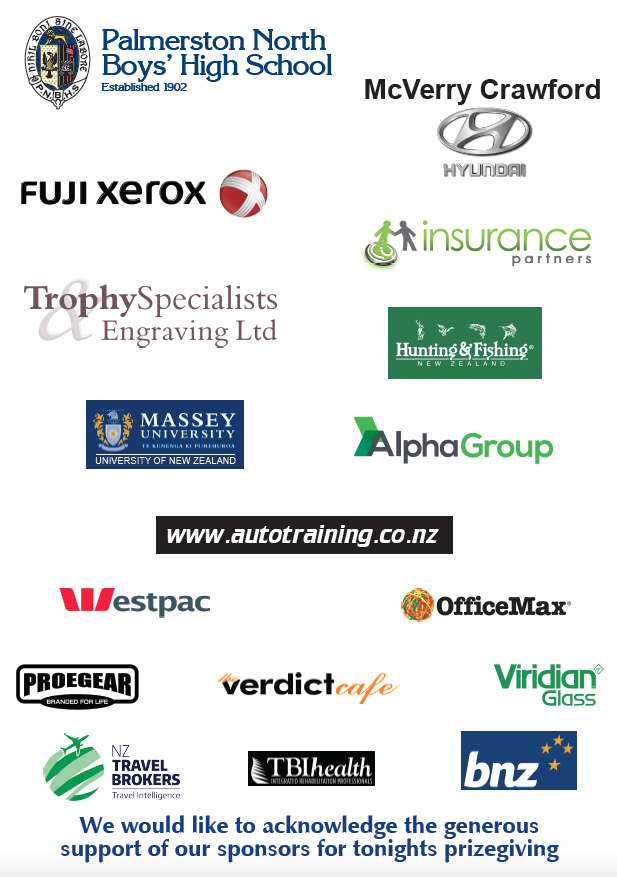 At our final assembly for 2017 the Rector, Mr Bovey, thanked staff members who are leaving Palmerston North Boys' High School at the end of the 2017 school year:
Mr Fogarty, Mrs Fogarty and Mr Grayson have all been granted leave for the 2018 school year and we hope to welcome them back to Palmerston North Boys' High School in 2019.
Mrs Hadley-Jones has been on maternity leave during 2017 and has advised that she is going to continue further study and has subsequently resigned her teaching position. We wish her well with her study and her growing family.
Mr Stephenson joined the staff in January this year. As an old boy of the school and former College House student he had an excellent understanding of the requirements to make a positive contribution. Mr Stephenson has worked across a diverse range of subject areas – Social Studies, Science and Woodwork – and has been fully involved in all aspects of school life as a College House master, rugby and rugby sevens coach and through the Year 10 outdoor education programme. Mr Stephenson is going to continue his teaching career in Australia and we wish him all the best for this.
Mr Lane joined the Technology teaching staff in January 2015. He has worked across both the Wood and Metalwork departments. Mr Lane has been fully involved in school life through canoe polo, swimming, and in February this year organised and accompanied the first PNBHS team to compete in the Coast-to-Coast multisport endurance race, where the team came second in the secondary schools competition. Mr Lane will continue his teaching career at Queen Elizabeth College from 2018.
Mr Rehutai also joined the staff in January 2015 as a Mathematics teacher. Mr Rehutai will be remembered for the very positive relationships he has formed with both students and staff. In 2017 he has been the Club master of Phoenix and has overseen a successful year for them. He has been extensively involved in our co-curricular programme, as the manager of basketball teams, but mainly with his passion, rugby. Mr Rehutai and has been extensively involved in coaching both rugby and sevens rugby teams. As coach of the under 15 Colts rugby team he has been responsible for the development of our future 1st XV players and has taken the team to the national tournament, while last week he took the under 15 sevens team to the national tournament. Mr Rehutai leaves us to continue his teaching career in Wellington, where he will be closer to his family.
Mr Parrott has been a Mathematics teacher at Boys' High since July 2012. His ability to form positive relationships and work constructively with young men from all backgrounds was immediately obvious. He was appointed to the position of Year 10 Dean in 2014 and held this role for two years. Mr Parrott relinquished the Dean's role this year when he gave early notice of his intention to travel and live overseas with his family, and this act ...
Read the rest of this topic
(1304 words)
Mr Kendal joined us in January 2011 when he was appointed to the fixed term position of Leadership Director. He brought his own style and vision to this role and actively sought to identify and nurture young men's leadership capabilities. Since 2012 Mr Kendal has taught across the Social Studies, Physical Education and Te Reo Maori departments. He left us for a year in 2014 to gain experience in another school environment, before returning in 2015 when he was appointed to the role of Dean of Maori Student Achievement. In this role Mr Kendal has been proactive in working to meet the needs of our increasingly diverse student population. His contagious enthusiasm and calm yet firm manner have endeared him to both his colleagues and students: He taonga rongonui te aroha ki the tangata - Goodwill towards others is a precious treasure. Mr Kendal has been a keen contributor to our co-curricular programme, managing a basketball team, but most particularly as a rugby and rugby sevens coach. The annual Sir Gordon Tietjens sevens tournament has come about through his initiative and has established itself as an important secondary schools tournament. Mr Kendal has also enjoyed the opportunity to attend Year 10 camp at Anaura Bay and to sample the delicacies on offer on the East Coast. Mr Kendal leaves us for a well-deserved promotion to the position of Deputy Principal at Northland College.
Unsurprisingly, Mrs Kendal also joined our teaching staff in January 2011 as a teacher of English. It was quickly apparent that she had the ability to relate to all sections of our school community and had a special appreciation for young men who were struggling with their academic studies. In 2014 Mrs Kendal was appointed to the position of Year 12 Dean, a role she has fulfilled enthusiastically ever since. Mrs Kendal has been an enthusiastic promotor of Te Reo Maori in the school, in particular through the wakatauki of the week and word of the week initiatives. Ahakoa iti, he pounamu - although it is small, it is of greenstone. As Mrs Kendal likes to remind us, our small contributions to increasing the use of Te Reo are all important and collectively make a big impact. In May this year she was appointed as the NZQA Principal's Nominee, and has played an integral role in the administration of NCEA assessment at PNBHS. Mrs Kendal has been fully involved in our co-curricular programme as the manager of basketball, rugby, sevens rugby and equestrian teams. Mrs Kendal will be joining Mr Kendal at Northland College next year.
The conclusion of the 2017 school year marks the end of a long association with Palmerston North Boys' High School for Mr Meldrum, 33 years in total. Mr Meldrum joined our teaching staff in March, 1985, when he was appointed as the Head of Biology, a position he held until December 2013.
Mr Meldrum will be fondly remembered by both young men and staff as an incredibly passionate teacher who is totally committed to ensuring the students in his classes, and in classes across his department, achieved to the very highest level they can. He has high expectations in terms of work ethic, student presentation and manners. Mr Meldrum expects that young men rise to meet these standards, and frequently they do. Many young men will have surprised themselves with the level of achievement they were able to reach through his teaching.
At the conclusion of the 2013 school year Mr Meldrum relinquished the position of Head of Biology, and since February 2013 has worked a reduced teaching allocation. However, his passion and enthusiasm for teaching remain undiminished.
Mr Meldrum is equally committed to and enthusiastic about his co-curricular involvement. Earlier in the year it was fitting that he presented basketball medals and trophies in recognition of 25 years of dedicated service to that sport. Mr Meldrum was notable for his organisation – a distinctive clipboard for his administration and a bag of lollies for sustenance at half time. Such a lengthy involvement means that there are literally hundreds of young men whose ability to be involved in basketball as a co-curricular activity can be attributed to Mr Meldrum.
Outside of his classroom teaching, it is perhaps the Astronomy Club and the Bee Keepers Club that Mr Meldrum will be most vividly remembered for. That he was able to encourage young men to crowd around telescopes late at night in their own time, is further testament to the impact that his passion and enthusiasm had. The fact that the activities of the Astronomy Club coincided with prep at College House may have been a motivating factor for some! The award winning honey produced by the Bee Keepers Club is always incredibly popular, with the containers for sale in the staffroom selling out instantly. Also very popular in recent years has been the honey ice cream produced and sold during the summer term.
Mr Meldrum is incredibly highly regarded in our school community. Our teaching staff recognise his expertise as a classroom teacher and his outstanding subject knowledge; characteristics the young men in his classes also acknowledge. We wish Mr Meldrum all the best for his retirement and hope that he will continue his association with Palmerston North Boys' High School.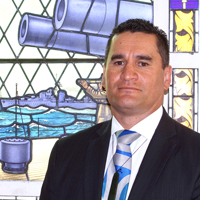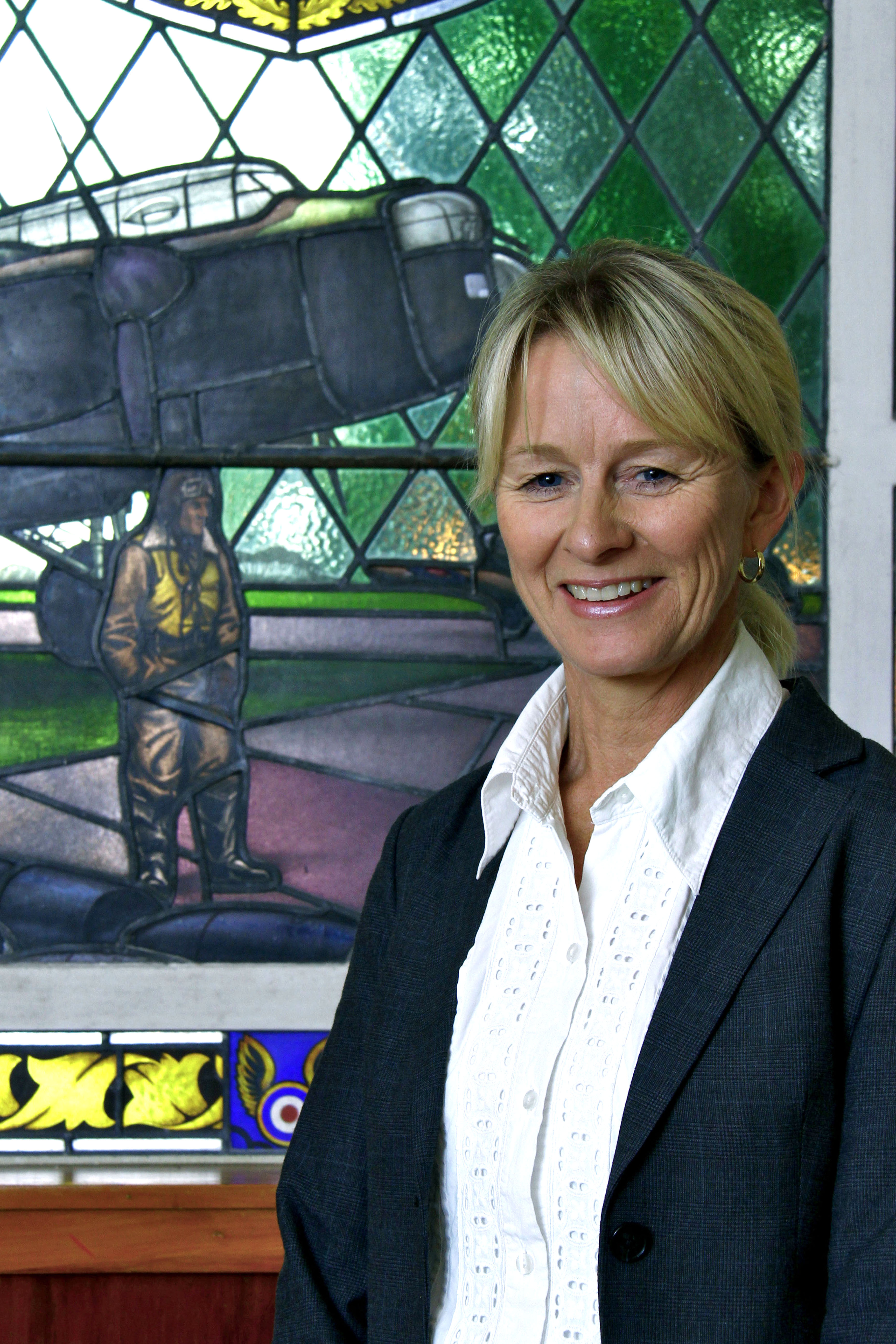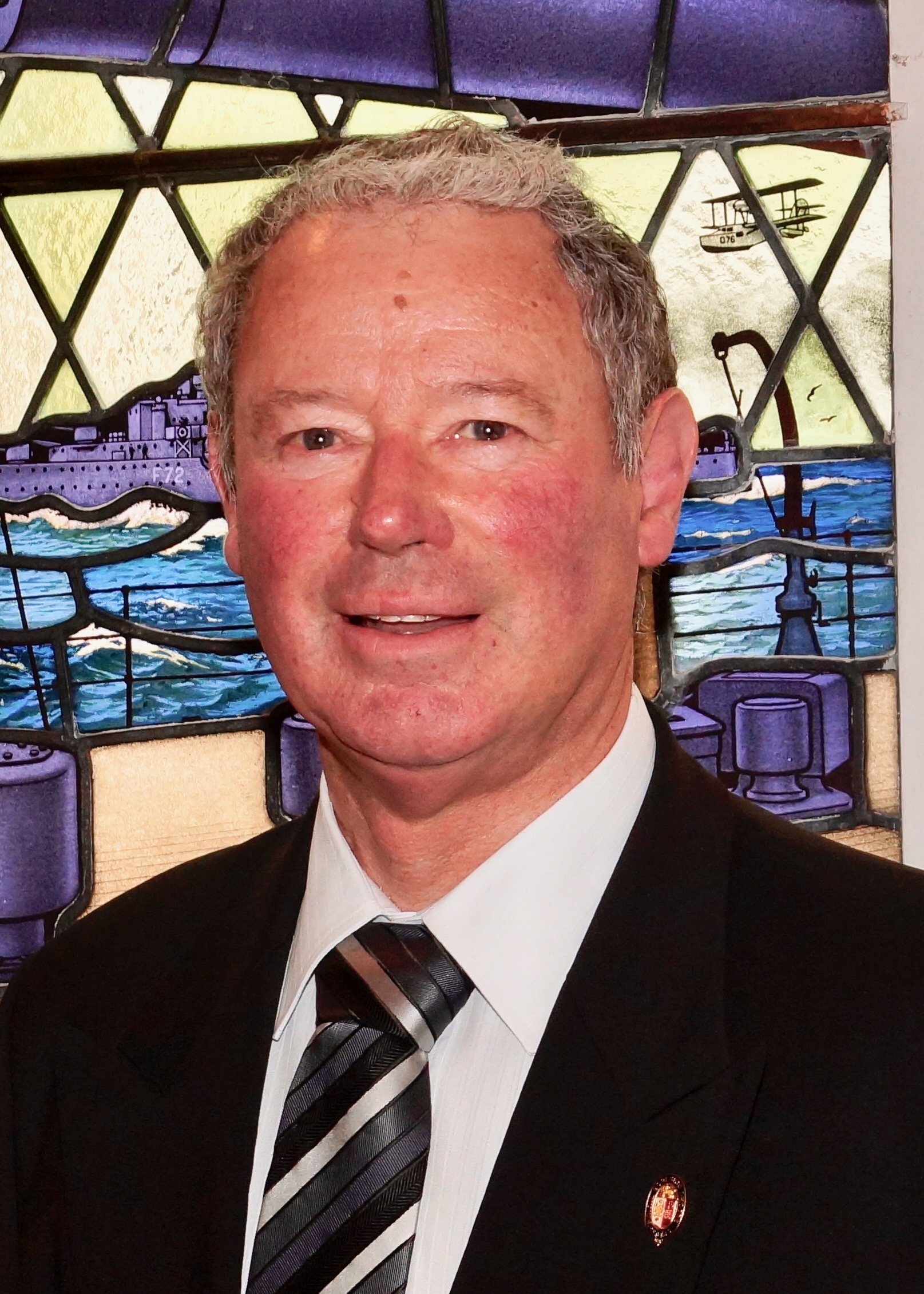 Dear Old Boys,
Re: Exclusive scholarship opportunity for a Palmerston North based kiwi student to study at Duke Kunshan University
We have been made aware of this opportunity earlier today: Palmerston North's Friendship City, Kunshan (near Shanghai) has generously offered a full scholarship to one student from Palmerston North to study a 4 year undergraduate programme at Duke Kunshan University from August next year. Duke is one of the most prestigious universities in the US and this is their first China-based partnership campus, established in 2013.
The ideal candidate would be someone who:
· has keen interest in studying in China and would commit to a 4 year undergraduate programme (NB: They don't need to speak Chinese – because it's a Duke university campus the courses are taught in English, though the student will be learning Chinese as part of their studies).
· Has achieved (or is likely to achieve) university entrance and can get their school to write a letter of support.
· Is interested in a liberal arts or science degree – they will have the opportunity to explore a variety of subjects and build a broad base of knowledge before selecting a major in one of the following interdisciplinary majors: Environmental Science/Chemistry, Environmental Science/Public Policy, Global China Studies/History, Political Economy/Political Science, Applied Mathematics and Computational Sciences/Math, Material Science/Physics, Global Health/Biology or Global Health/Public Policy.
Duke Kunshan fact-sheet: http://undergrad.dukekunshan.edu.cn/wp-content/uploads/2017/11/Duke-Kunshan-Factsheet-Print-Version.pdf
Scholarship information page: http://undergrad.dukekunshan.edu.cn/scholarship-financial-aid/ (The scholarship covers tuition only.)
If you are interested in this opportunity, please contact Toni Grace, International Relations Manager at the Palmerston North City Council (Toni.Grace@pncc.govt.nz), before 21 December, 2017.
Yours faithfully,
D M Bovey
RECTOR
We would like to wish everyone in our school community all the best for a safe and relaxing Christmas holiday break. Thank you for your support during 2017.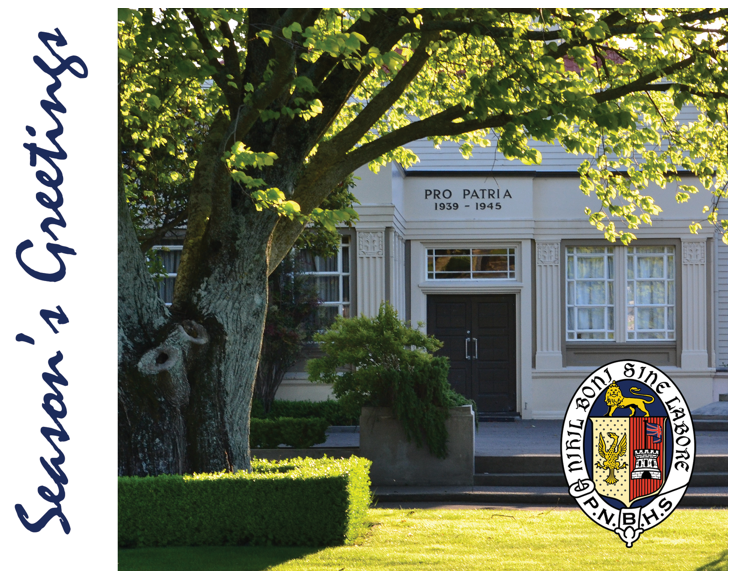 NZSS BOYS' 1ST XI CUP FINALS – GAME 5 VS CHRISTCHURCH BOYS' HIGH SCHOOL - FRIDAY 8 DECEMBER
Facing an unbeaten CBHS side, the 1st XI lost the toss and were asked to field on Fitzherbert Park number 2. The prospect of bowling to a batting outfit that had shown their class throughout the week by not being troubled by any attack was daunting, but the PNBHS bowlers showed good discipline on a flat track. They kept the opening batsmen in check and Cam Harridge snagged a wicket in his 2nd over. Jack Harris followed this up with a caught-and-bowled in his 6th. This brought the tournament's two leading run-scorers together and they proceeded to put pressure on the field with some professional batting. The PNBHS bowlers and fielders stuck to their task manfully but it wasn't until the 42nd over that they were able to break the partnership. This led to a flurry of wickets as Bryn Wilson and Jack bowled tightly in the death overs and were able to pick up another 2 wickets each. A good runout was also affected, with the opposition finishing on 261 for 8. Jack Harris took 3 for 58 and Bryn Wilson 3 for 56.
The PNBHS innings started steadily, with all the top order players contributing in the most positive batting performance of the week. Unfortunately, the scoreboard pressure of chasing a large total led to wickets falling regularly. The 1st XI stayed in the fight deep into the innings but the lower order were overwhelmed by the enormity of the task and the team succumbed to 211 all out in the 48th over. Thomas Walshe made 29, Caleb Hansen 39, Bryn Wilson 38 and Rishabh De 28. While this was a loss, the team did itself proud in displaying grit and resilience in the face of tough conditions.
Overall, the team came 5th in the country, which is a trifle disappointing. Looking at the bigger picture, however, they were never out of place in the National finals and would have learned a lot in the process, which is all one can ask as a schoolboy team.
At the closing ceremony, Finn Martin was named as the PNBHS 1st XI MVP for the tournament.