跳过 pnbhs news
PNBHS NEWS
As part of Mental Health Awareness Week, we welcomed Spencer Sharpe and Cheleigh Dunkerton from Youthline to assembly this morning. Spencer presented to the school and had a great message for our young men. Thanks to Spencer and Cheleigh for joining us and to Tane Neilson and the Student Forum for their initiative in organising the presentation.
Congratulations and good luck to Sam Hawinkels, Tom Hawinkels (vice captain) and Liam McEwan (captain) who have been selected in the New Zealand U18 Paddle Blacks A team and to Ben Pettersson who has been selected in the New Zealand U18 Paddle Blacks B team. They will compete against Australia in the Oceania Canoe Polo Championships starting on December 12th.
A copy of this notice will be posted on the Library windows.
If students are unsure of their camp – see Mr Miller at the beginning of Period 3 (Room E1).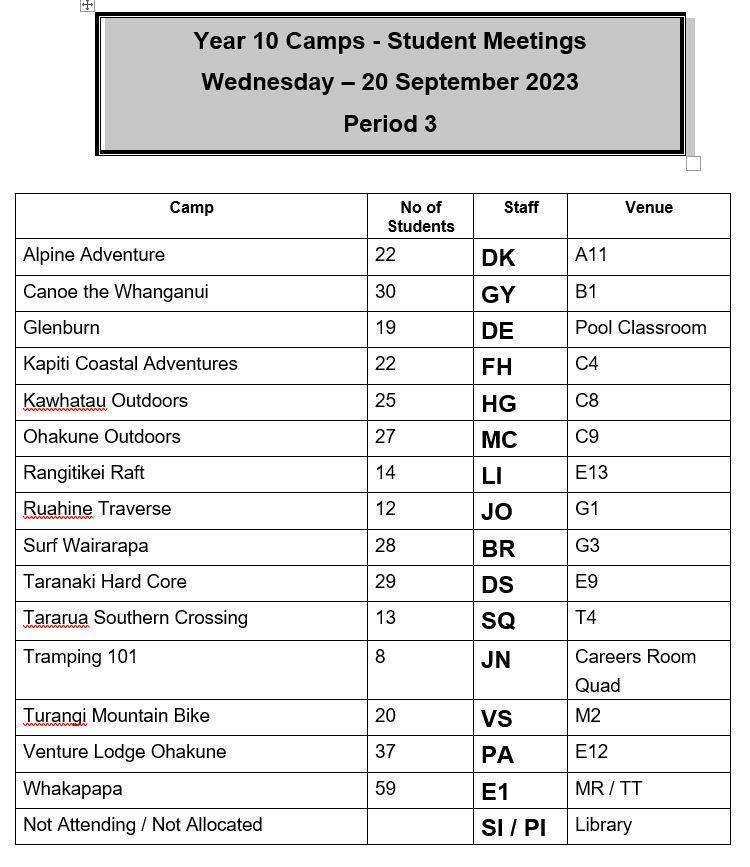 Engineering and Food Technology Tours
Monday 2nd October 2pm or Friday 6th October 11am
This event is for anyone interested in studying Engineering or Food Technology at our Manawatū campus. If you have already been to one of our events this is your chance to give your parents or caregivers the opportunity to see our facilities. If you have not visited us before, come and see what we have to offer.
The tours include a look inside our labs, workshops, student spaces within the Riddet building, and lecture theatres used for first year classes. We will also take a look around our campus including the library, student dining hall and accommodation. The tours will be done in small groups so if there is anything else you would like to see just let us know. There will be plenty of student projects to see along the way so you can get a feel for our hands-on learning approach.
These tours are being run during the school holidays for Year 12 and 13 students and their whānau. Register for the time which suits you best.
Register here: https://www.eventbrite.co.nz/e/engineering-and-food-technology-tours-tickets-689063155447