pnbhs news をスキップする
PNBHS NEWS
The Year 9 Reading Challenge encourages students to record the books they read during the year.
Once they have read and logged 15 books on their Record Form, students will have met the Bronze Certificate part of the Challenge, while 30 books will earn them the Silver Certificate and 60 books will earn a Gold Certificate.
Congratulations to our certificate recipients for 2022:
Seth Aitkenhead -17 books recorded, BRONZE
Ari Kibell - 17 books recorded, BRONZE
Callum Thompson - 15 books recorded, BRONZE
Jacob Dawber - 26 books recorded, SILVER
Harry Maxwell - 34 books recorded, SILVER
Jamain Simonsen - 22 books recorded, SILVER
Samuel Tolmie - 43 books recorded, SILVER
Caleb Hibbard - 60 books recorded, GOLD

These young men had their certificates presented in assembly today and will have morning tea with the Rector next week.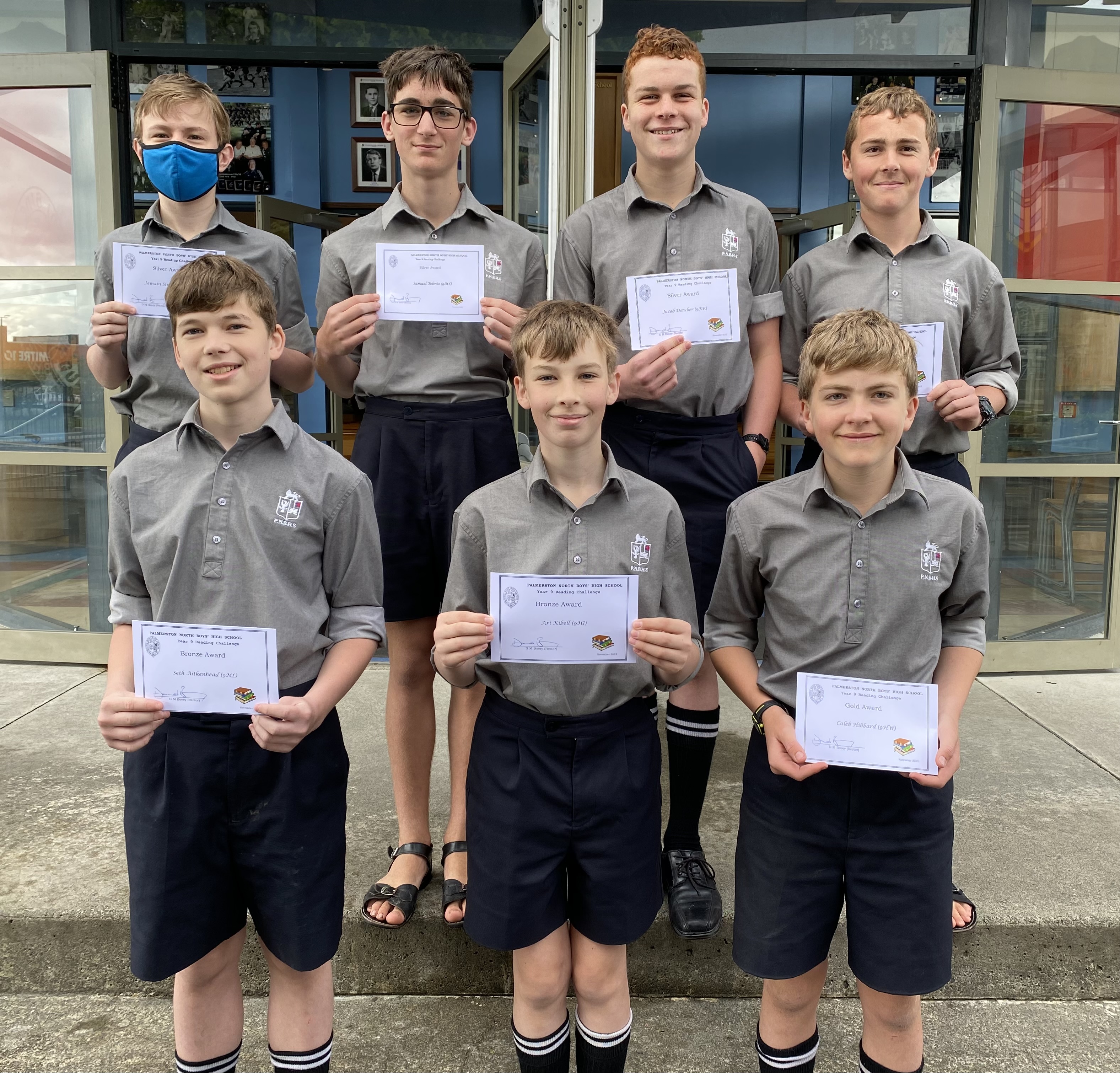 Super Eight Visual Art Professional Development
The Palmerston North Boys' High School Art Department hosted The Super Eight Visual Art PD over the past two days. Art teachers from New Plymouth, Hastings, Napier, and Hamilton joined us for two days of curriculum discussion and a printmaking workshop.
A thank you must go to Keith Dobson from Awatapu College and Jamieson Hudson from Hamilton Boys' High School, for leading discussions around the new Level 1 Visual Arts curriculum. A special thank you to Tanu Aumua from Manukura who shared his knowledge of integrating mātauranga Māori into the culture of our classrooms.
Finally, thank you to Kate Symmans and Andrew Glennie from Gordon Harris for leading a practical workshop in Printmaking, where Gelli Plates, collage, and paint pens were used to create small experimental artworks.