pnbhs news をスキップする
PNBHS NEWS
Good luck to our PNBHS 2nd XV Rugby Team heading to Hastings tomorrow to play St John's College 1st XV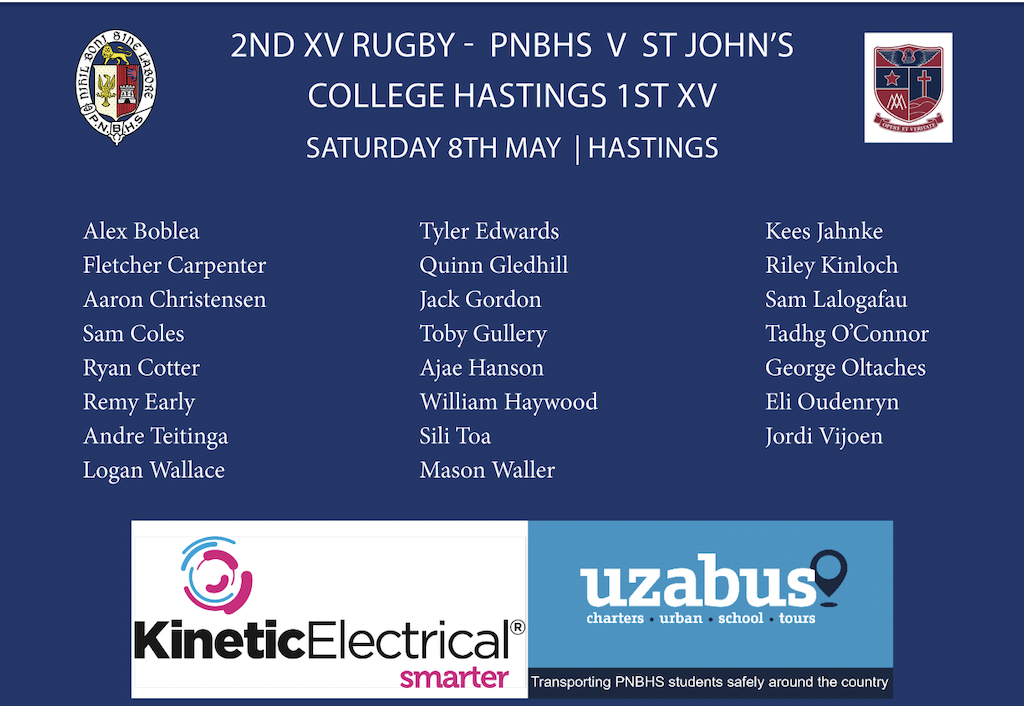 Good luck to our PNBHS 2nd XV Rugby Team heading to Hastings tomorrow to play St John's College 1st XV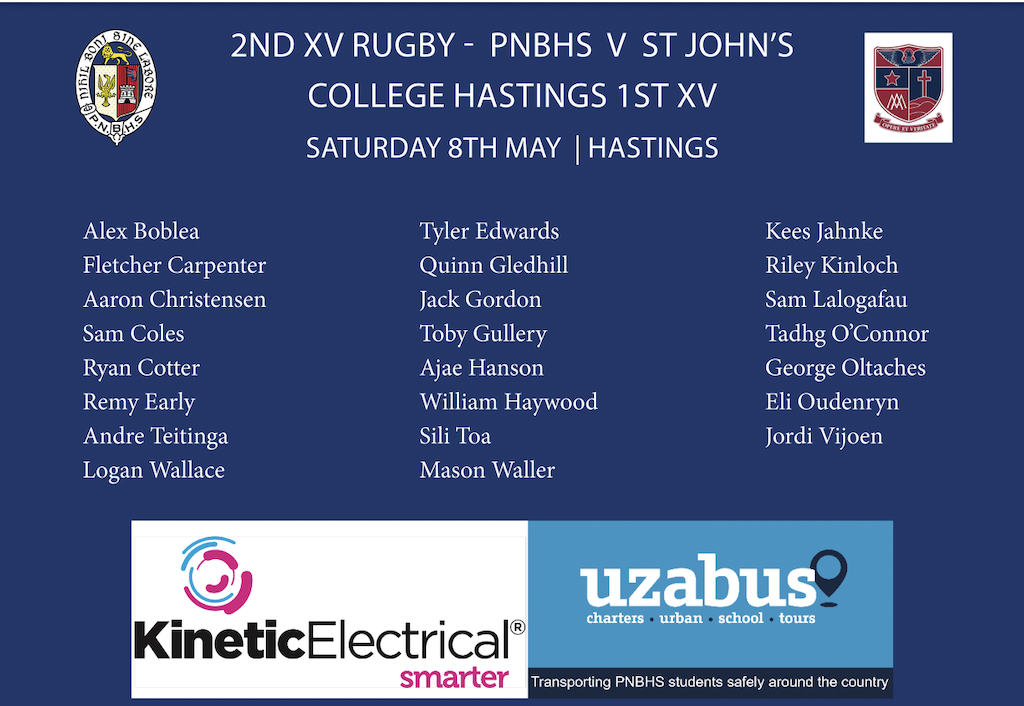 It was a pleasure to welcome Old Boy and professional musician David Shanhun (1997 – 2001) to assembly this morning. David explained that his interest in music began when he was in assembly watching one of his friends perform and saw the smiles that brought to the faces in the audience. He took up guitar and worked to become a member of the top ensemble and was also part of the 2001 OK Chorale that won Gold at the National finale as the top male choir in the country that year.
David initially studied classical guitar before forging a career in contemporary music. He has performed internationally and supported international touring acts in New Zealand. He has twice featured in New Zealand's top ten iTunes charts. David has established a strong online presence sharing his music and providing tutorials and mentoring to encourage and develop the skills of other musicians.
He is in the midst of a North Island tour and will be performing at the Globe Theatre this evening. David, with his musical partner Shimna, performed two songs at assembly. They also spoke about the resilience and perseverance necessary to forge a career as a musician and the importance of taking all opportunities that come up – some great messages applicable in all areas of life.
David also performed at lunchtime and spoke with young men interested in pursuing a career in the music industry.
Congratulations to the 1st XI Football team who retained the Kerrisk Cup courtesy of their 3 - 3 draw with St. Patrick's Kilbirnie on Wednesday. Captain Ben Mori was presented with the shield in assembly.

Congratulations to the Junior A Football team, who won the Scott Shield tournament in Hamilton. Captain Mahiro Hada was presented with the Scott Shield in assembly.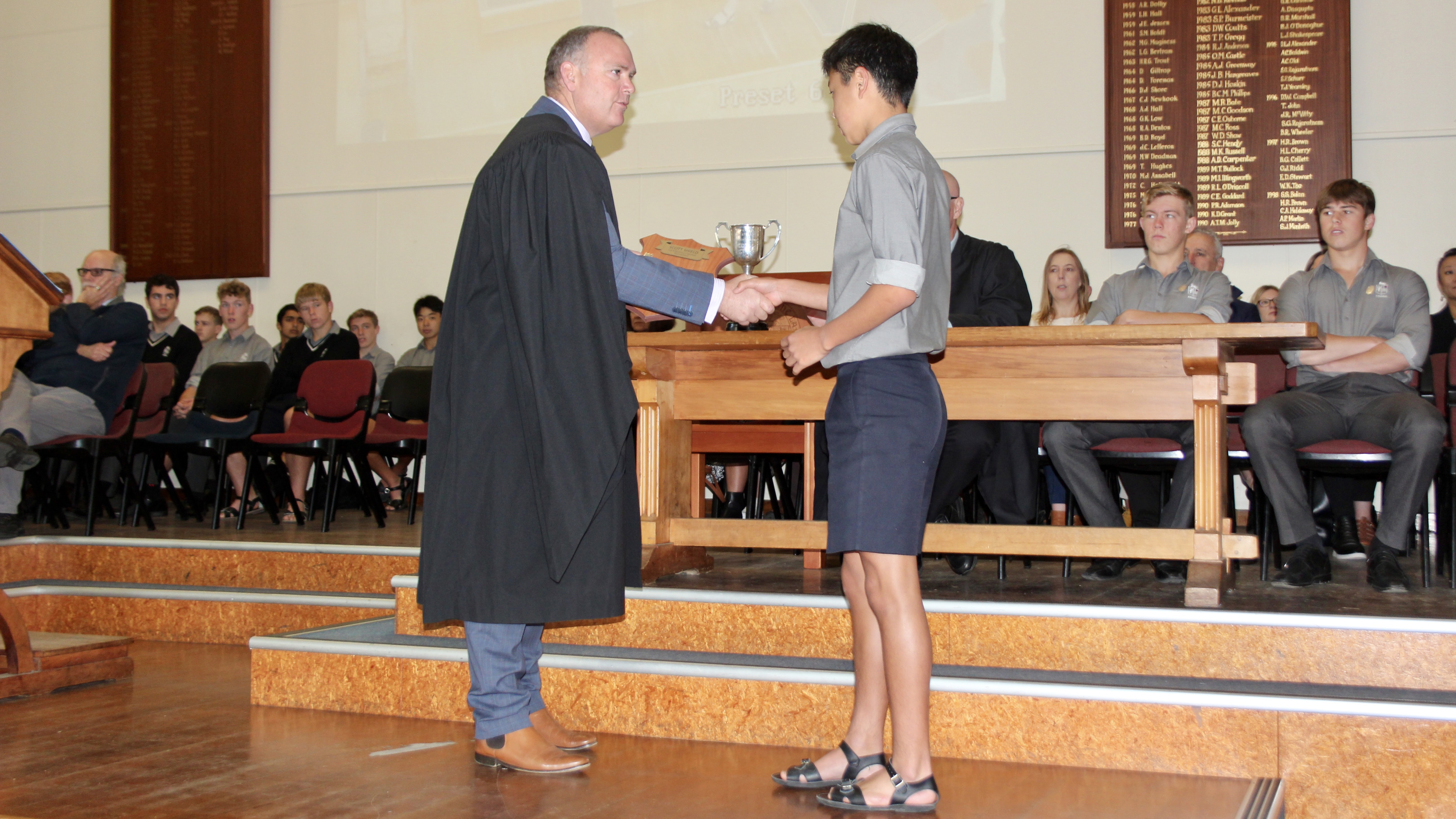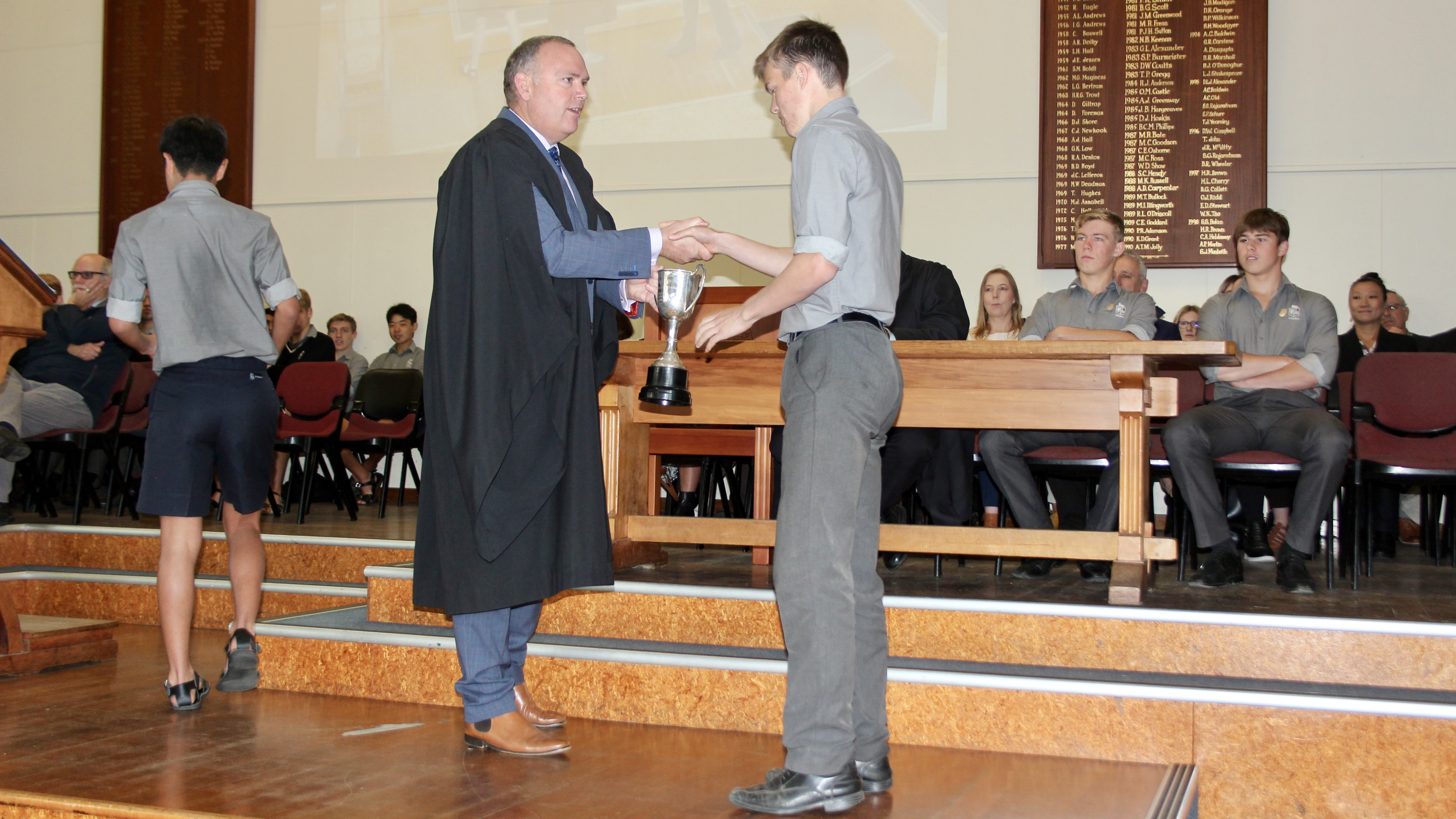 Good luck to our 1st XI Football team who are playing Marist Reserves tomorrow - 12.30pm at Skoglund Park #3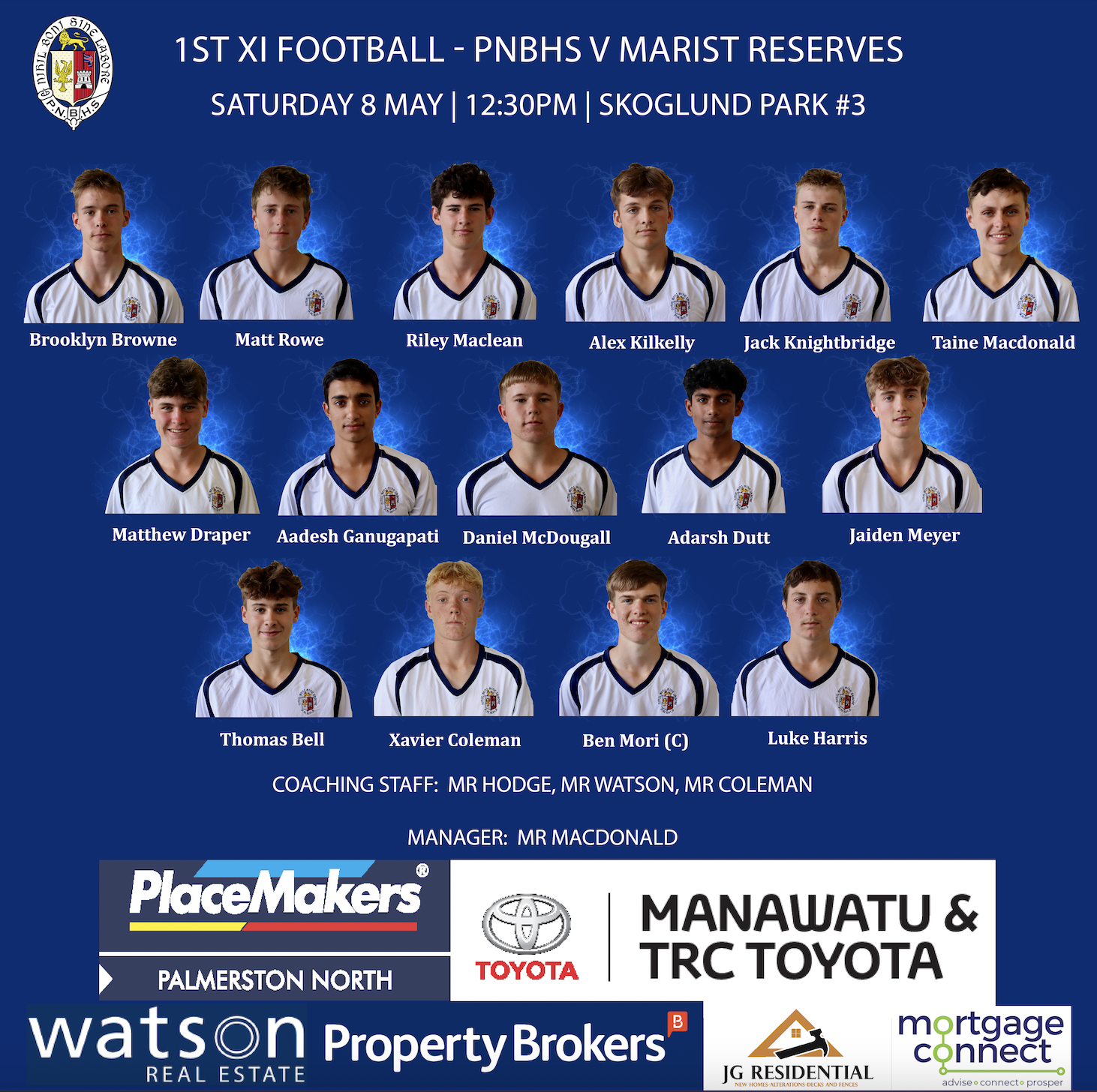 Yesterday all year levels were fortunate to have a presentation by "Attitude" – the youth education division of Parenting Place. The organization is dedicated to equipping teenagers with the information and skills they need to negotiate the adolescent years and build meaningful lives.
The day began with year 13's, where the talk was on Mental Health. This was an excellent presentation by the presenter, Tamatea. He outlined how there is no such thing as those who are "ok" and those who have mental health problems. Tamatea cleverly, but with outstanding humour, delivered the message to the young men that there is simply a "continuum" that all people fall along, and that can change at various times in our lives. The message was as we so often hear, to seek help for the pain or discomfort as we so readily do when we go to a doctor for a physical ailment.
The presentations during periods two and three were to our year 12's and year 11's and focused on healthy relationships. Once again, the important points were delivered with sincerity but in such an enthusiastic and entertaining way, that students were fully engaged in what was being covered. One of the key messages of these talks was simply that sex within a mutually respectful relationship is ideal and will result in greater fulfilment and less harm and hurt. Students were challenged to appreciate that social media, films and boasting by other students, is often an exaggeration, a lie or simply do not represent reality.
Later in the day the year 9 students were given a presentation on drugs and alcohol and during period five, the year 10 students received a presentation on well-being.
Our thanks go to Tamatea for these outstanding talks. It was clear that he has a deep concern for the wellbeing of young New Zealanders, and we do hope that each young man will have taken away at least one piece of advice from their time with him yesterday.
For any parents or students wishing to find out more, the contact for Attitude is below.
northisland@attitude.org.nz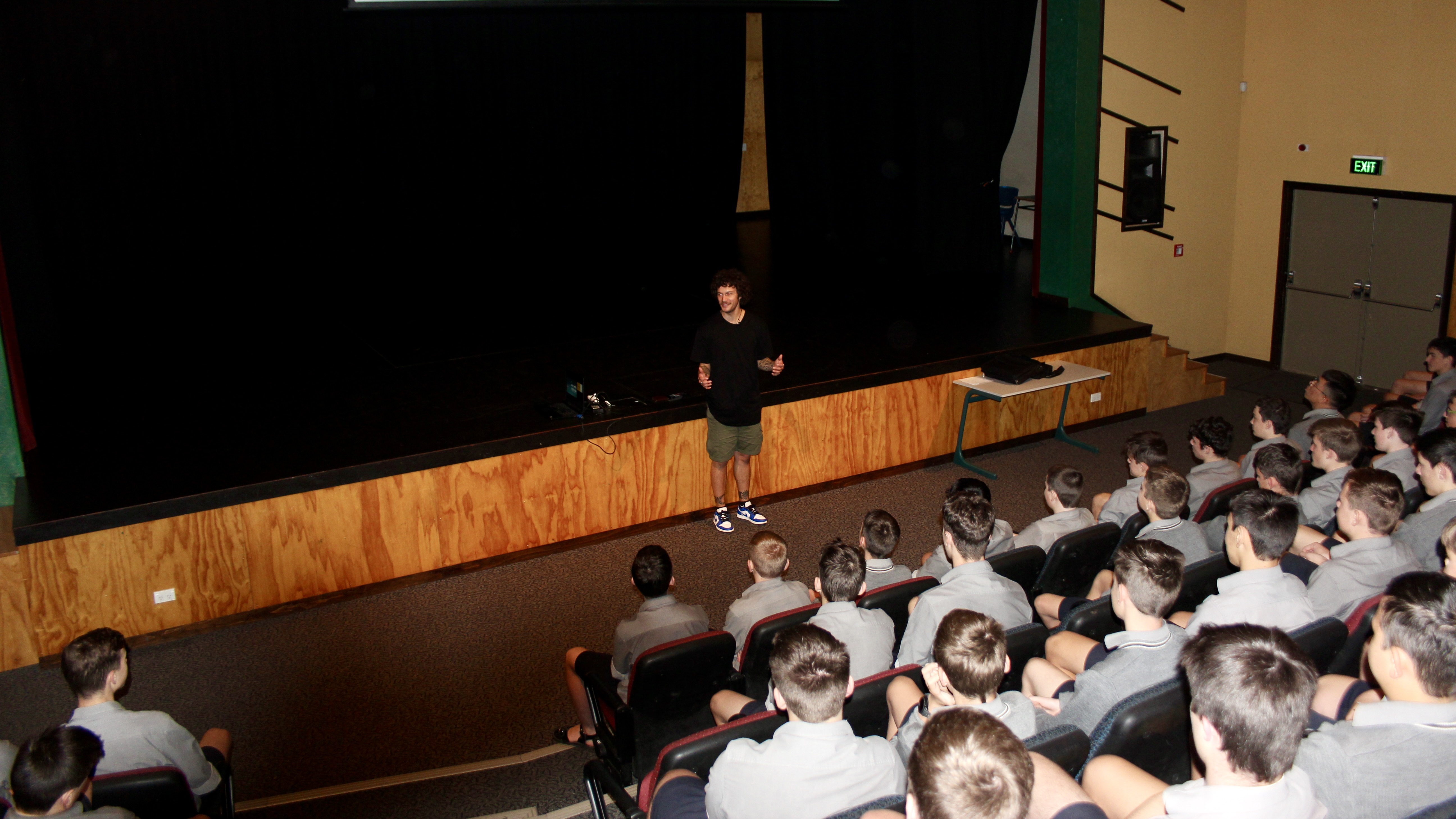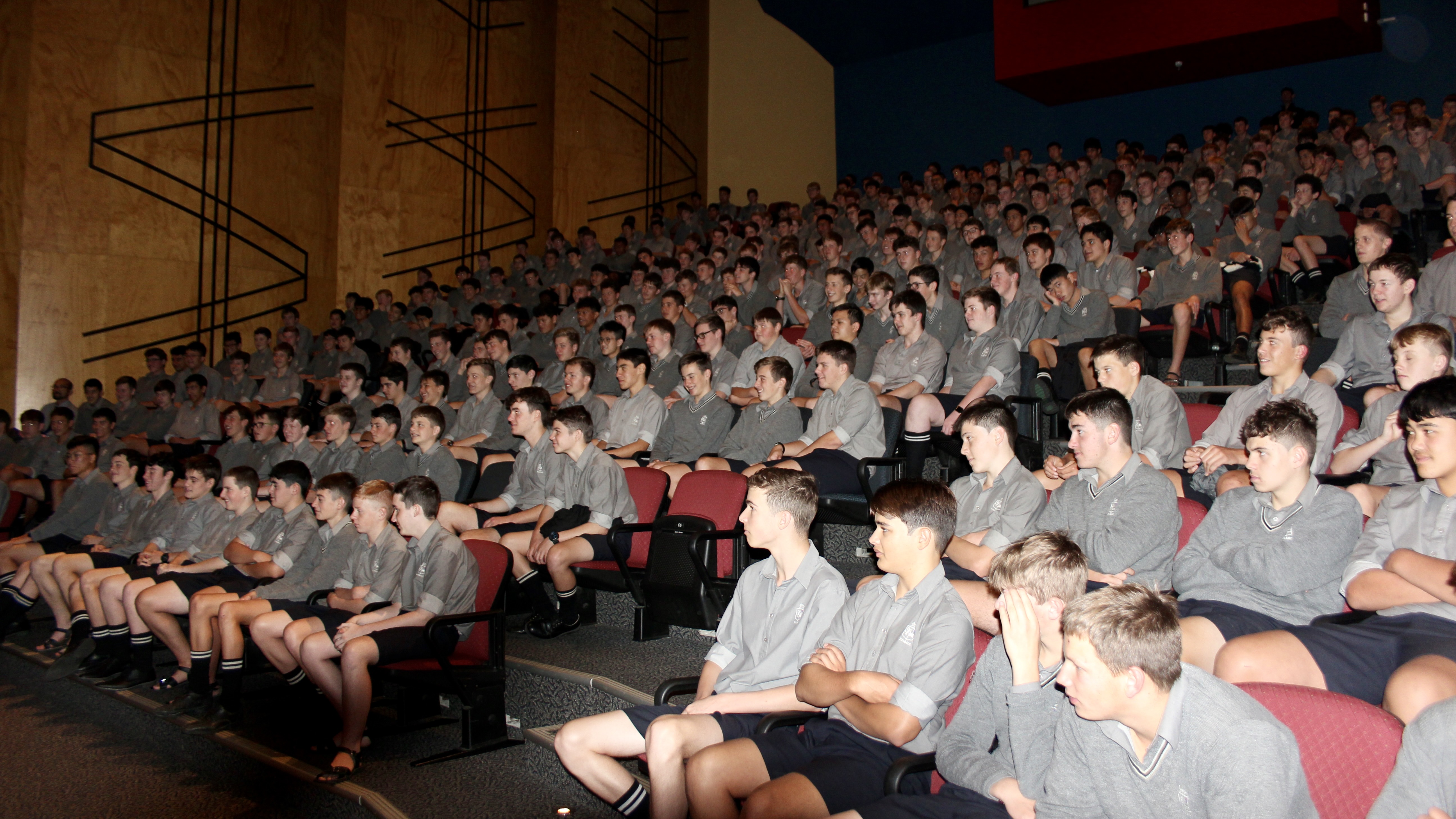 Congratulations

to Gateway student Max Meads who leaves school today to start an apprenticeship with his Gateway employer. A big thank you to Woodman Automotives for providing Max with this opportunity.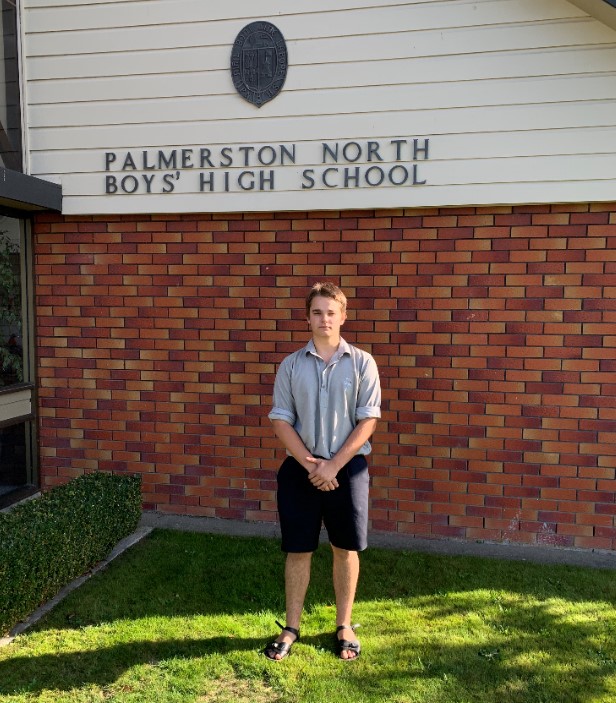 Today four of our Pūhoro (STEM Academy) students were invited to Wharerata to hear the Hon Kelvin Davis speak. The students listened to talks from Pūhoro alumni and the successes they had in various Science fields. Hon Kelvin Davis announced that Pūhoro would receive $2.97 million in government funding over the next few years to ensure that Māori become better represented in STEM areas.

Also in attendance was PNBHS old boy Luke August who was part of the 2016 founding cohort. To read more about the visit and to see a photo of Luke showing the Associate Education Minister Kelvin Davis the prosthetic hand he built through the Pūhoro STEM academy please click on the link below.

https://www.stuff.co.nz/national/education/300300836/mori-science-academy-phoro-expands-across-country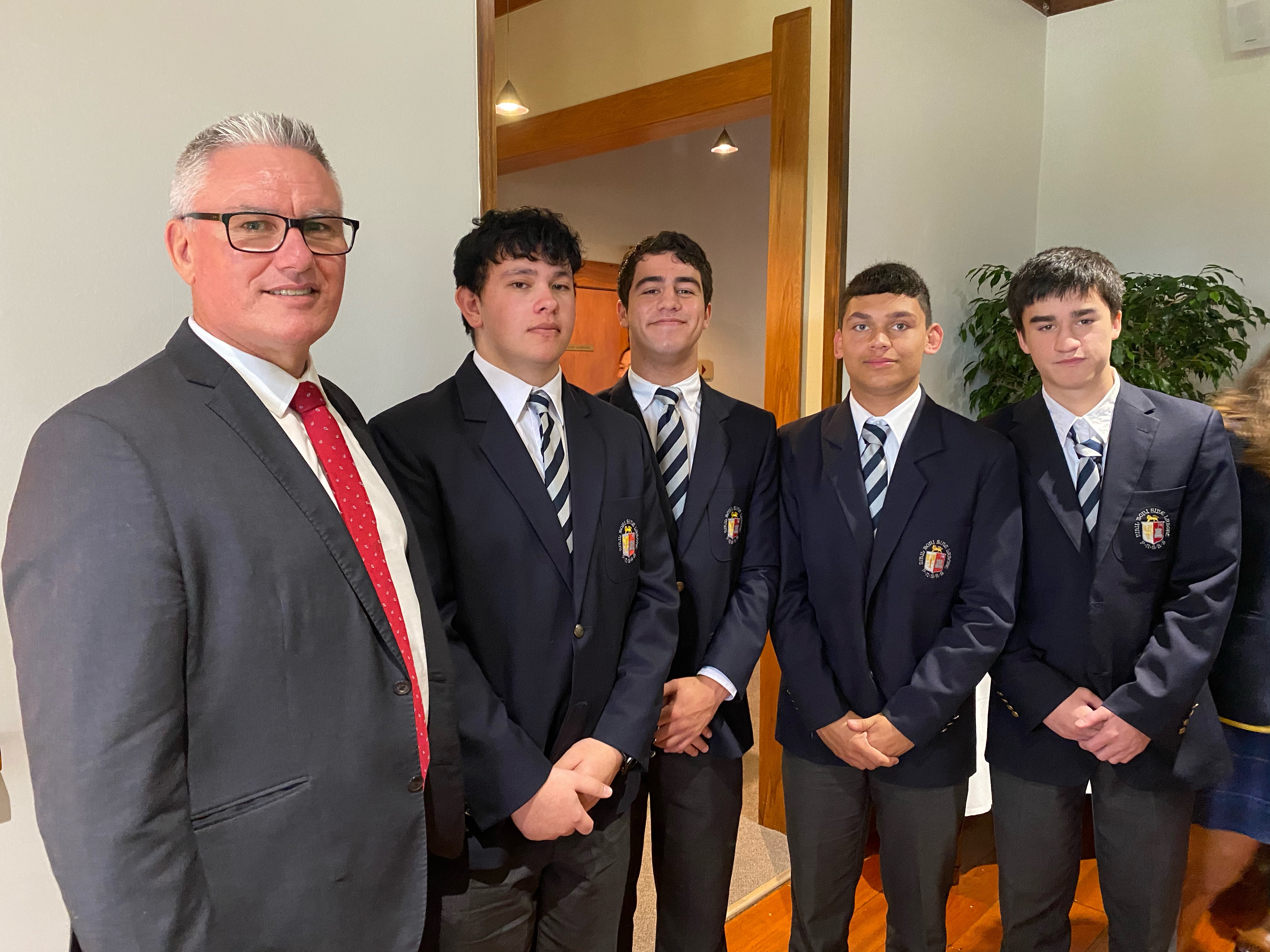 The 1st XV travelled to Francis Douglas confident after two wins over the holiday period and keen to build on their recent performances.

The game started positively with PNBHS in the ascendency and looking threatening whenever they used the width. A wide pass found Ben Minhinnick in space and he showed good composure to find Leo Gordon on his inside for the first try. PNBHS were in a confident mood now and big carries from the forwards, led by Zane Munn, were creating a quick ball and challenging the FDMC defence and Curtis Heaphy took advantage to dart through a gap to extend the lead. As expected, FDMC responded well. They gained some field position and used their set-piece to create some pressure and scored a well-worked try to reduce the deficit. PNBHS rallied and from a well-worked set play forced a penalty which was quickly taken and Kahn Mason crashed over.
The half time chat focused on making sure we played in the right areas of the park while maintaining our urgency and intensity on both sides of the ball.
The boys took the message on board superbly. From the kick-off PNBHS set up camp in the FDMC 22 and off a scrum Ben Minhinnick charged into the line and got an offload away for Leo Gordon to dot down. PNBHS continued to control the game and despite some resolute FDMC defence, a short side play saw Joe Simpson-Smith score. FDMC rallied and attacked with vigour but the PNBHS defence stood firm before once again they secured possession and good interplay from backs and forwards created space for Sam Coles to finish.
An excellent team performance saw the team control the game and pick up a convincing victory. We now enjoy a weekend off before heading to Wellington on May 15th to play St Pats Town in the Hurricanes festival.
Tries: Leo Gordon (2), Curtis Heaphy, Kahn Mason, Joe Simpson-Smith, Sam Coles
Conversions: Curtis Heaphy (6)